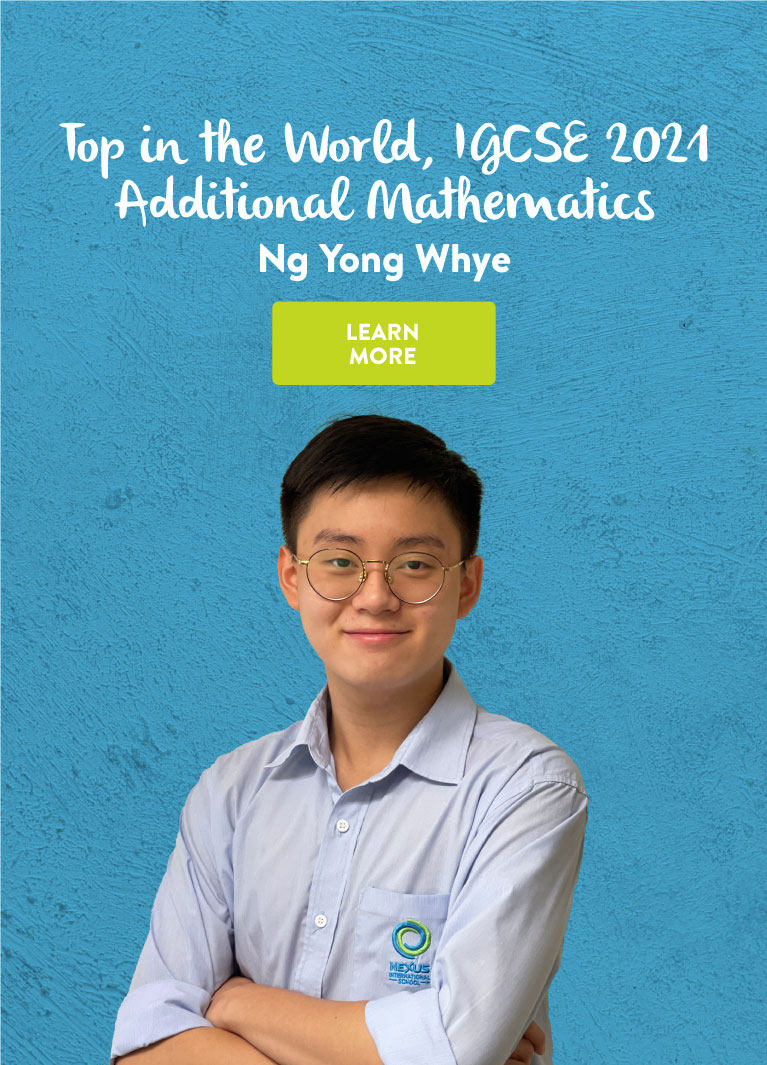 Nexus Achieves Top IGCSE Results
We are proud of our Year 11 class of 2021 who have achieved excellent results in the IGCSE 2020 examinations with three learners achieving 10A* and four learners achieving 9A*. In fact, one in every three learners scoring 9A*/A and more.
The cohort achieved a 100% pass rate with 37% of learners scoring a phenomenal 8 or more A* or A while more than half the cohort achieved 5 or more A* or A. Meanwhile, 93% of all grades received were between A* and C. 
Celebrating Achievements of Every Learner
As an inclusive school, Nexus celebrates the achievement of every learner, and  this year, we are proud of our learners who achieved an average of 0.6 grades higher than their aspirational target grades which demonstrates exceptional progress made by ALL learners.
Fast Facts about IGCSE 2021 Results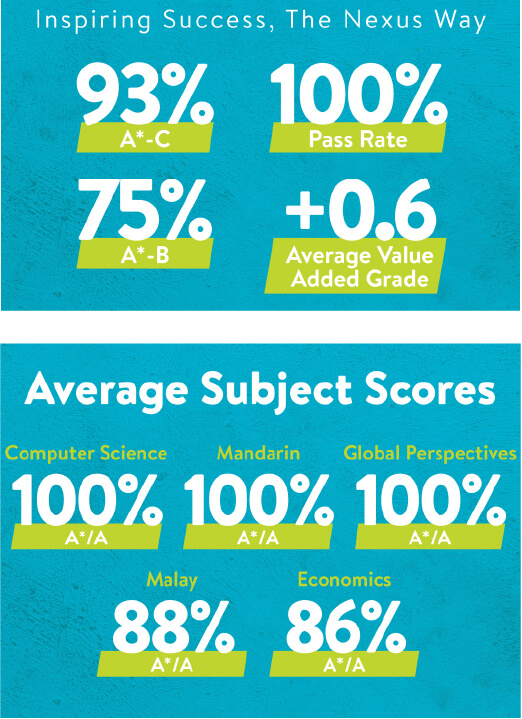 IGCSE 2021 Top Scorers
Seven of Nexus learners were among the top in the nation with a score of 10 & 9 A*.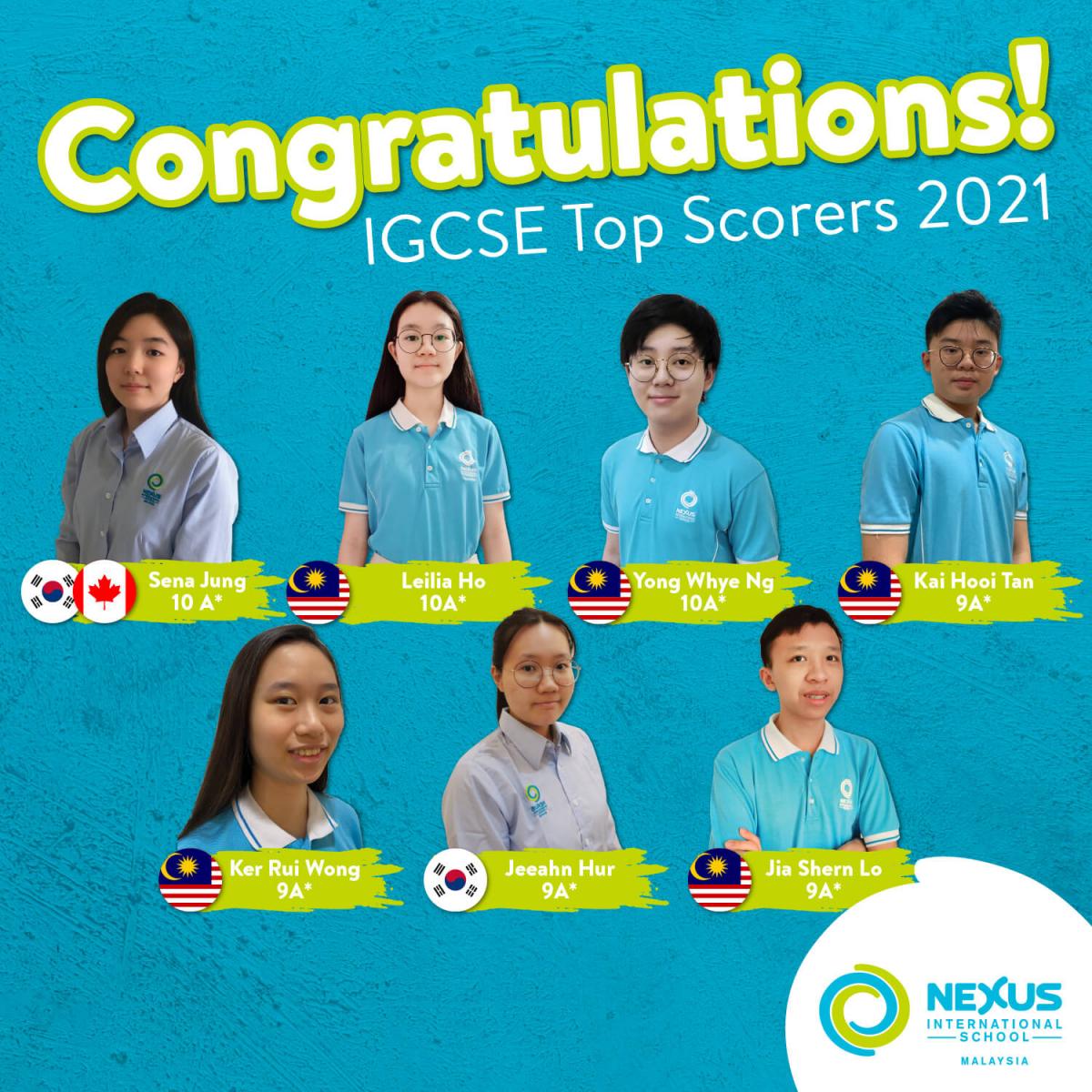 Sena Jung, 10 A*, Canada & Korea
"Although the situation was less than ideal due to COVID-19 pandemic, the online learning program in Nexus was what kept me going in the hardest times. The teachers' passion towards teaching, the personal guidance for every learner, and their skillful approach to online learning was what made it possible to bring out the best in me as a learner"
Jeeahn Hur, 9A*, Korea
"Nexus has a safe and friendly learning environment that accommodates the needs of every student which has allowed me to reach my full potential. Although the lockdown was a difficult period for all of us, Nexus was able to adapt quickly and provide the best online learning programme with their smart use of technology. Ultimately, my teachers' enthusiasm and passionate teaching during both in-person and online classes have helped me to achieve my success." 
View 2020 IGCSE Results