Nexus News
Closer Bond at Mersing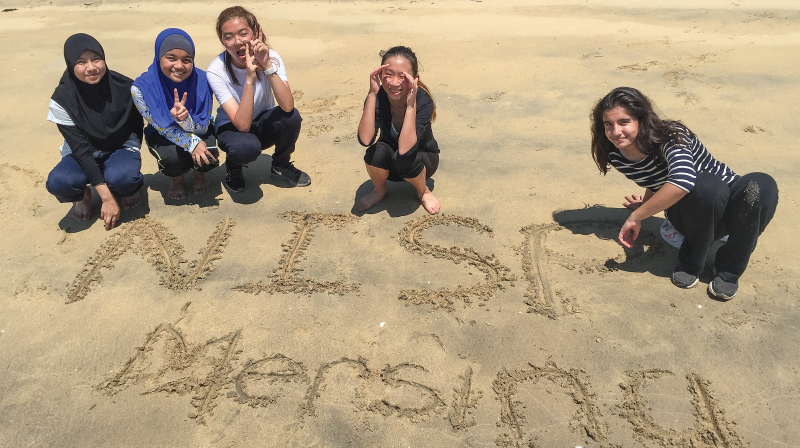 On the 30th of March to 2nd of March we went to Mersing . We stayed at Sukalayar Resort, it was right next to the beach and we had such an amazing time.  We had to face challenges that we had never faced before and we also had to stick together and help each other through tough times.
On the first day we arrived at the resort at around 3:00 pm and we had lunch then we started on our first activity. Our first activity was working on our survival skills. Our  first challenge was to make a tent and a fire under 45 minutes. Our team had successfully won the activity. At night we went night crabbing and we had to search for the most unusual marine species, and our team had another victory. This activity really helped me to explore for myself and it helped me to see what my other teammates skills were since we were just getting to know each other.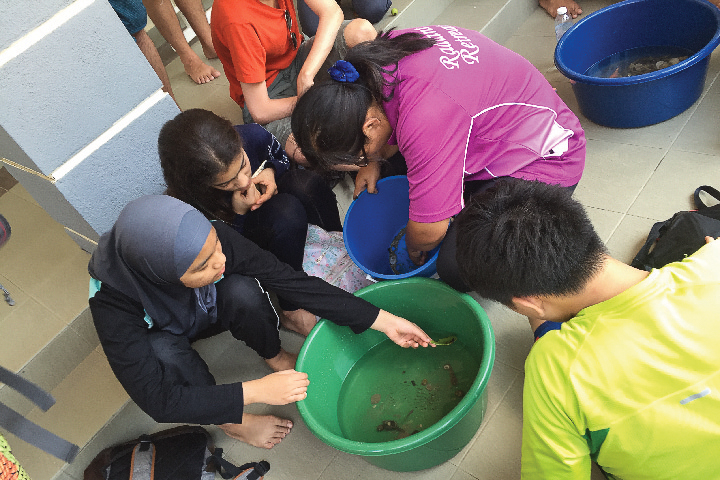 The second day we had water confidence and kayaking lesson in the morning. Again, the second day really helped us to work together as a team and get to know each other's weaknesses and strengths.  The highlight of my day was the night walk. Around 8:00pm when it was getting really dark we went night walking in the dark with no torches and no light. We had to walk through a forest like path with our pairs, and the path was around 900m. I was not really scared of the dark and I think that was when I had to step up and comfort my partner and help her to not be scared. The other challenge we had was not to talk during the walk. But what we did have was a secret code, and that was "ice cream soda", so if we wanted to communicate with anyone during the walk we had to say "ice cream" and if anyone answered "soda" back that meant that they were one of us.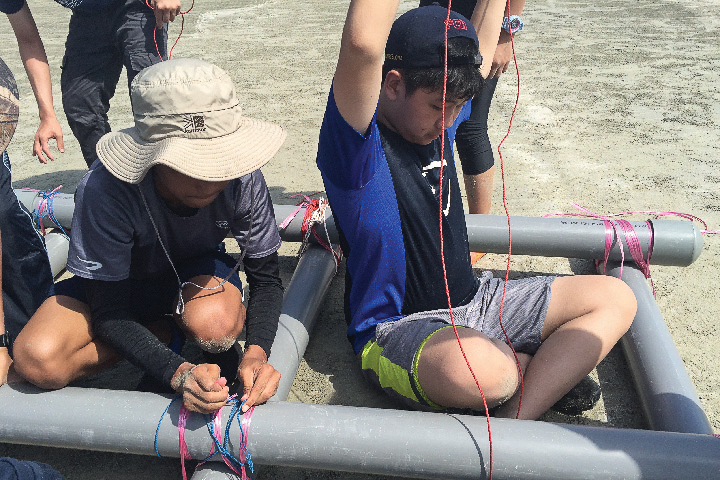 Day three was not really about us, it was more working as a team and about helping other people. So in the morning we had a raft building competition. We had around 15 minutes to build a raft and as a team we had to get to the other side of the finish line by sitting on our raft and paddling our way there. At the start our team was not quite successful and our raft came apart and we came last. But the second round we had a chance to redeem ourselves and we worked as a team and learned from our mistakes. For the second round we successfully came second. In the afternoon we went to a local school and our goal was to improve their library and we wanted to improve the kids English. We were split into 4 groups and one of the groups that I chose to be in was the mural wall. We came up with a design to paint the wall and I was very happy with the way it came out. Then we invited the kids from the school to see the painting and their reactions were priceless. It made me really happy to see them smiling. In the evening we had a chance to talk about our day and when we were talking about these kids it really hit me and made me emotional and one thing that I forgot to say was that. It's not about winning or what has happened in the past. It's all about what you are going to do in the future and at the end of the day we made these kids happy and put a smile on their faces. I think that's what we should all be aiming for in life, to make other people happy. It's not always going to be about you. 
On the last day we went on around 7-8 km hike. It wasn't as difficult as I expected it to be, but at some points it was a bit tiring. However, the view at the top was absolutely amazing. The way coming down the hill was a bit more difficult and that was when you had to start cheering for our friends.
Overall I had such an amazing time and this trip really helped me to get to know my friends more and build stronger relationship with me and my friends. I also surprised myself of what I'm really capable of and what I can really do if I put my mind to it..
Reflection written by Sorour Khadivi, Year 9.