Nexus boarding is ideal for exam year students, offering a good routine, balanced lifestyle, peer-to-peer support and expert teacher mentoring after school hours (if necessary)

Every year, Nexus boarding remains a popular option amongst our IBDP learners (Year 12 and 13) to excel in their studies. Many of the top IBDP achievers at Nexus are boarders, indicating a strong academic advantage and balanced lifestyle in the Boarding House.From 2019 to 2021, 3 out of 4 Perfect Scorers who achieved 45 points in IBDP were boarders whilst, 6 out of 10 IBDP boarders in 2020 achieved above 40 points.
More information on IBDP at Nexus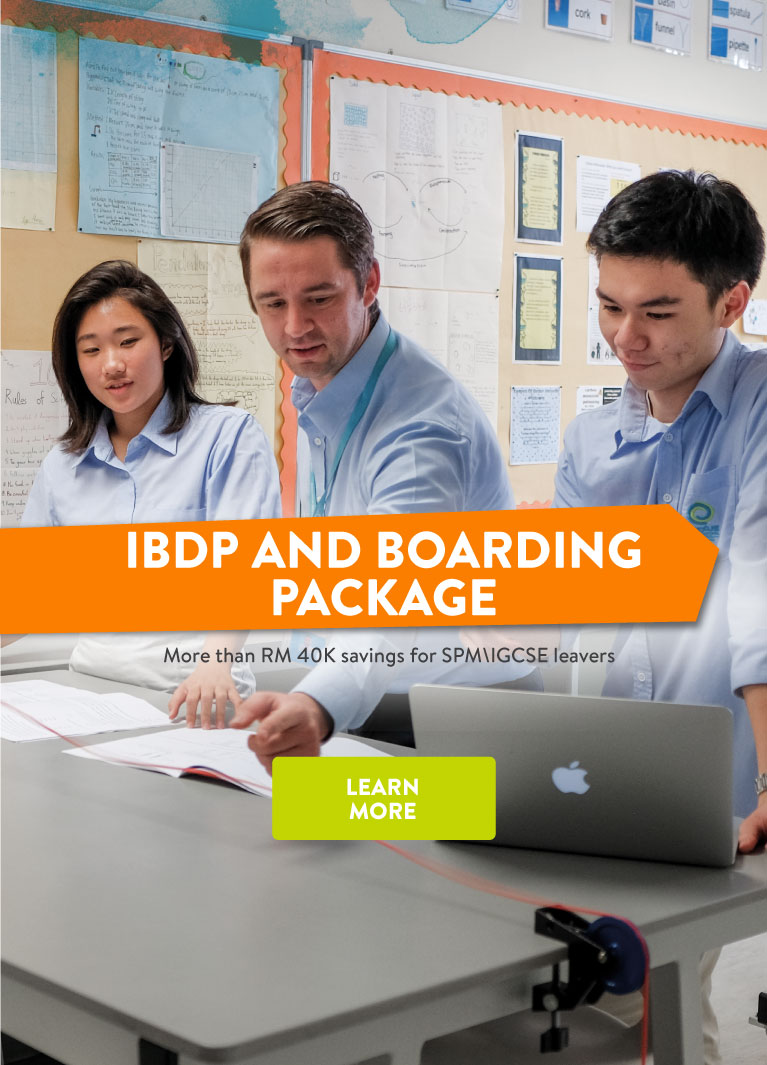 IBDP and Boarding package
Calling all SPM/IGCSE or equivalent leavers! A special promotions is offered for IB Diploma boarders (Year 12 and 13), who are enrolling in our August 2023/34 intake - pay a discounted rate of RM 115,000/year (tuition fees and weekday boarding) and RM 120,000/year (tuition fees and full boarding). Save more than RM 40K and join a Top Ranking IBDP School!
For more information about this promotions, please contact our Admissions Team at
admissions@nexus.edu.my
or Whatsapp
+6017 606 6255