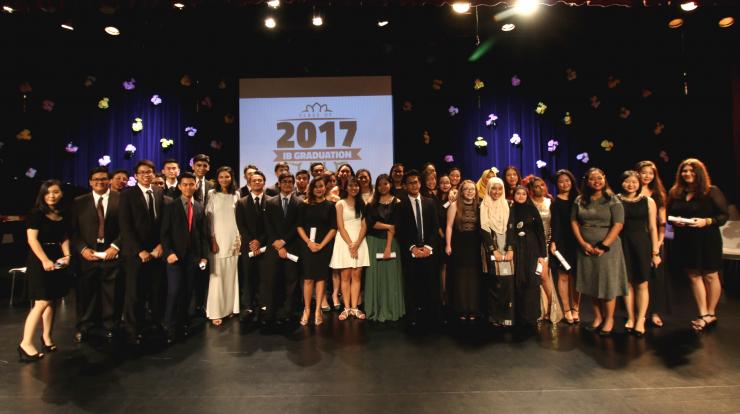 IB Graduation Class 0f 2017
To the strains of the traditional graduation song 'Gaudeamus' our Year 13 learners filed into the Nexus Theatre and took their places on stage and so began the fourth annual Graduation Ceremony for IB Graduands.
Read more »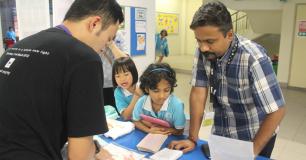 Year 3 Exit Point with WWF
Year 3 Learners at Nexus International School have always done their exit point in the most thoughtful and fun way and this year was no different.  Directing their efforts once again to protect endangered animals in Malaysia, The Nexus Y3 community manage to out do themselves this time by raising RM 5,315!
Read more »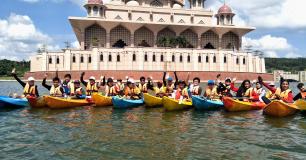 IA silver practice trip
16 learners from Year 10 and I participated in the IA Silver practice trip on the 19th of May to the 21st of May.
Read more »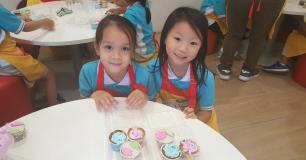 Y1 - Trip tp Young Chefs' Academy
On Monday 15th of May, Yr 1 went on a trip to the Young Chefs' Academy in KL as our Entry Point for our IPC unit called Sensational. We made cookies and cupcakes using lots of interesting ingredients.
Read more »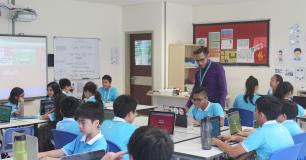 An interview with Mr Saiful
Mohd Saiful is Nexus's very own Bahasa Malaysia teacher.  Mr Saiful  has 8 years full time teaching experience in International School (since 2010), 5 years  as Head of Subject in Malay Language. Besides teaching, he is also a freelance Writer & Editor for the Malay Language IGCSE Book and the Teacher's Guide Book by Harpercollins Publishers.
Read more »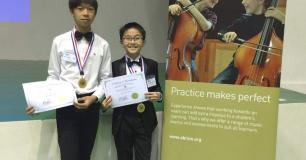 Interview with Jonathan and Andrew
Four months ago, Nexus International School Malaysia entered 2 learners for the AIMS (Association of International Malaysian Schools) Young Musician Of The Year 2017; Andrew (Jie En) Kuik in Y8 and Jonathan Chin in Y9, both playing piano.
Read more »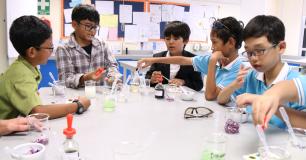 Science Week
Throughout the first week of May, learners at Nexus enjoyed Science Week – An opportunity to explore science beyond the realm of normal classroom science. A range of lunch time, hands on sessions, gave learners the chance to explore some fun experiments and explosions that would normally not be accessible to them.
Read more »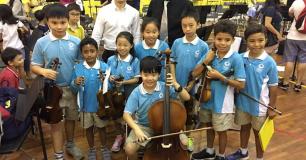 AIMS Festival 2017
10 of Nexus learners attended the AIMS Primary Music Festival on the 5th and 6th of May. Mr Tim, Director of Music, said the learners did an amazing job and of course as always, they had a great time.
Read more »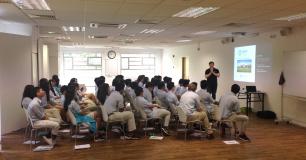 Making Learning Better
Dear Year 10 and Year 12 Parent
 
In our constant effort to ensure that every learner heading in to their IGCSE and IB years is fully equipped to maximise their learning capacity, just before the holiday began, our Year 10 and Year 12 learners were fortunate enough to participate in a special focussed study skills training session here in school delivered by ...
Read more »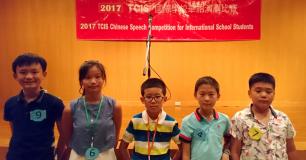 Chinese Speech Competition
Five learners from Nexus International School participated in this Chinese Speech Competition in Thai-Chinese International School in Bangkok. From left: Eason Qin, Hoon Zitong, Zhang ZiCheng, Chen Diwu (Steve) and zhou JanLiang (Daniel).
Read more »