Reconnecting to the Natural World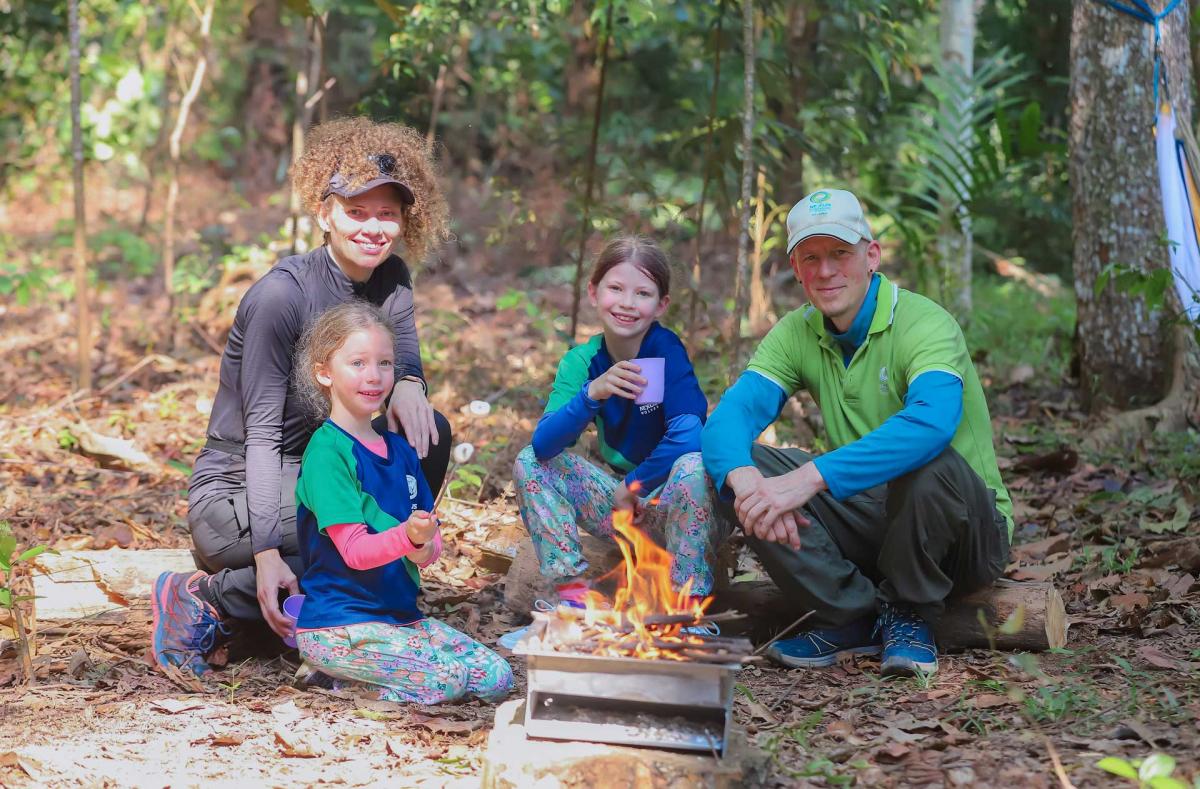 Klang Valley's First Accredited Forest School
Nexus Forest School sets a new benchmark as the first International School in Klang Valley to offer Forest School Sessions accredited by the UK's Forest School Learning Initiative (FSLI). All teachers who conduct the Forest School programme have undergone training sessions with FSLI, and are equipped with the knowledge, skills and expertise to ensure our forest school sessions are engaging and safe.
A Rainforest Within the School
Nexus Forest School is nestled within our own school compound, conveniently accessible by our community. Currently, our Forest School Sessions cater to learners in Years 1 & 2, who embark upon a captivating journey of discovery with 10 sessions per year.
Our meticulously designed Forest School Sessions go beyond traditional education, encouraging learners to take the lead in their own learning journey. Guided by six foundational principles, our child-centred approach nurtures individual growth, instilling resilience, confidence, independence, and creativity. With nature as their extraordinary classroom, young learners at Nexus Forest School develop a profound connection with the natural world, cultivating an ecological mindset and a deep appreciation for ethical and sustainable living. Through our holistic approach, we empower our students to become global citizens, fostering a sense of responsibility and understanding of their role in creating a better future for our planet.
Nexus learners gain knowledge about the wonders of flora and fauna, actively contribute to conservation efforts, and courageously assess risks. Through building shelters, mastering tools, tying knots, and even making fires, they grow in resilience, confidence, and independence.
More than just a Walk in the Forest
Nexus Forest School stands apart from others, offering a distinctive program that goes beyond mere forest walks or playful encounters with muddy waters. The scope of activities at Nexus Forest School is as boundless as the great outdoors itself. From sensory walks and plant identification to shelter building and thrilling animal hunts, every moment sparks imagination and unlocks limitless creativity.
Below are some of the activities our learners will experience:

Forest School Activities: 
Sensory Walks, Foraging - plant identification
Shelter building - knots
Mini beast hunts - animal identification
Tree climbing
Campfire cooking
Woodwork (tool development)
Nature art
Games like hide and seek
Fire building and lighting
Puddle and mud jumping - self directed projects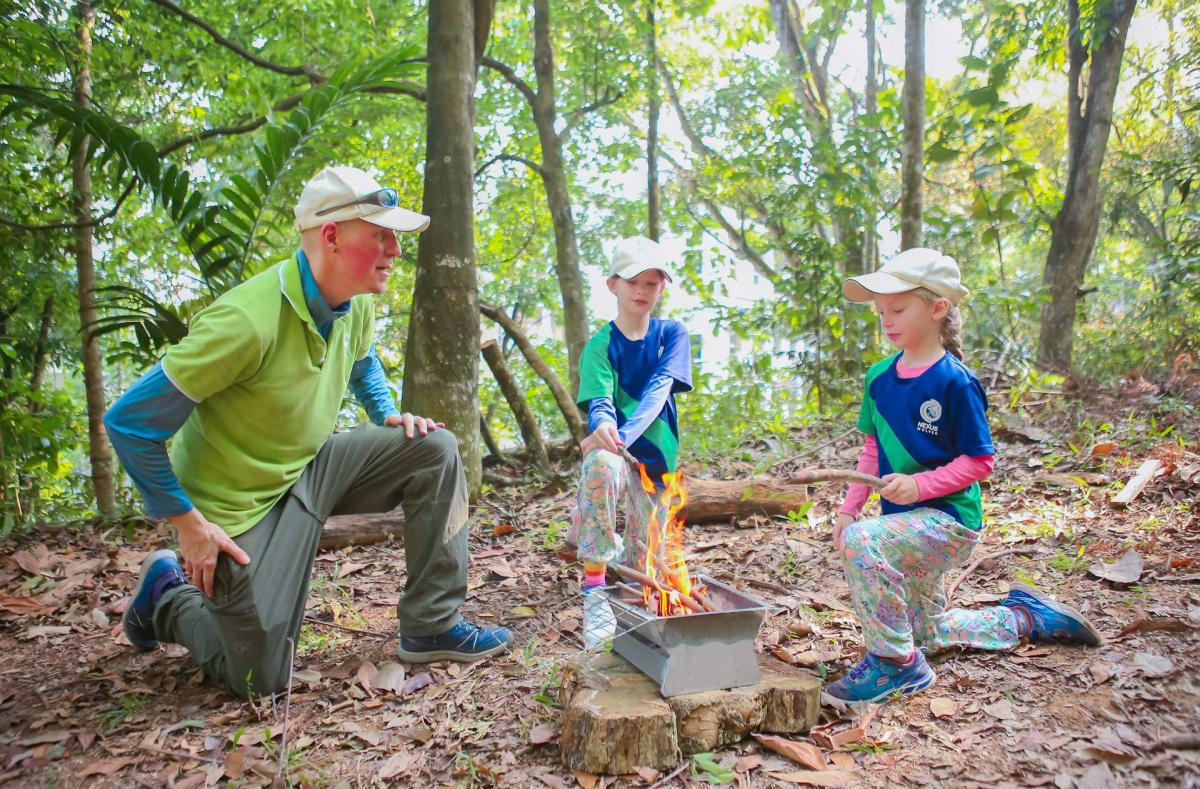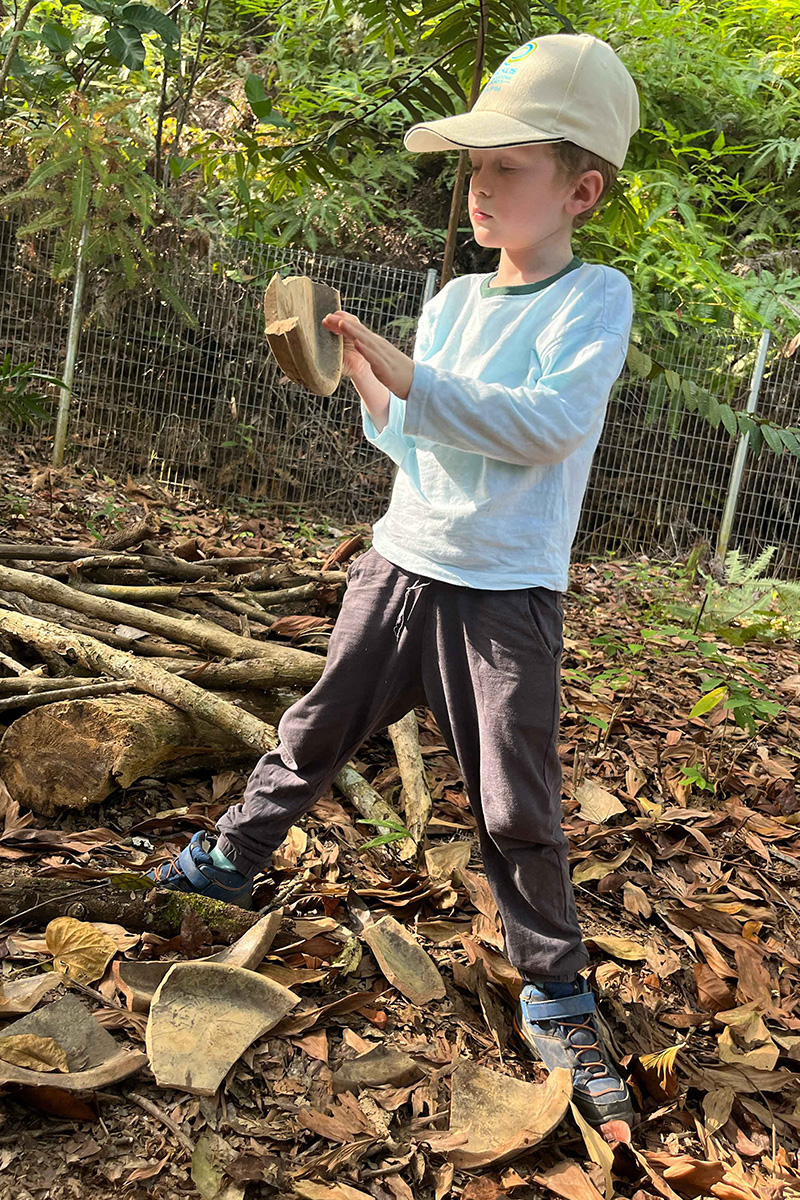 Under the guidance of our Forest School Leaders, these young explorers immerse themselves in hands-on experiences, learning valuable skills, and forging meaningful connections.

As proud participants of Nexus Forest School, our learners are known as "Wolves in the Wild." This nickname embodies their adventurous spirit, deep connection with nature, and commitment to being ecological guardians. We go beyond understanding the world; we embrace our role as stewards of this finite resource, maintaining a balanced and safe ecological habitat for all creatures.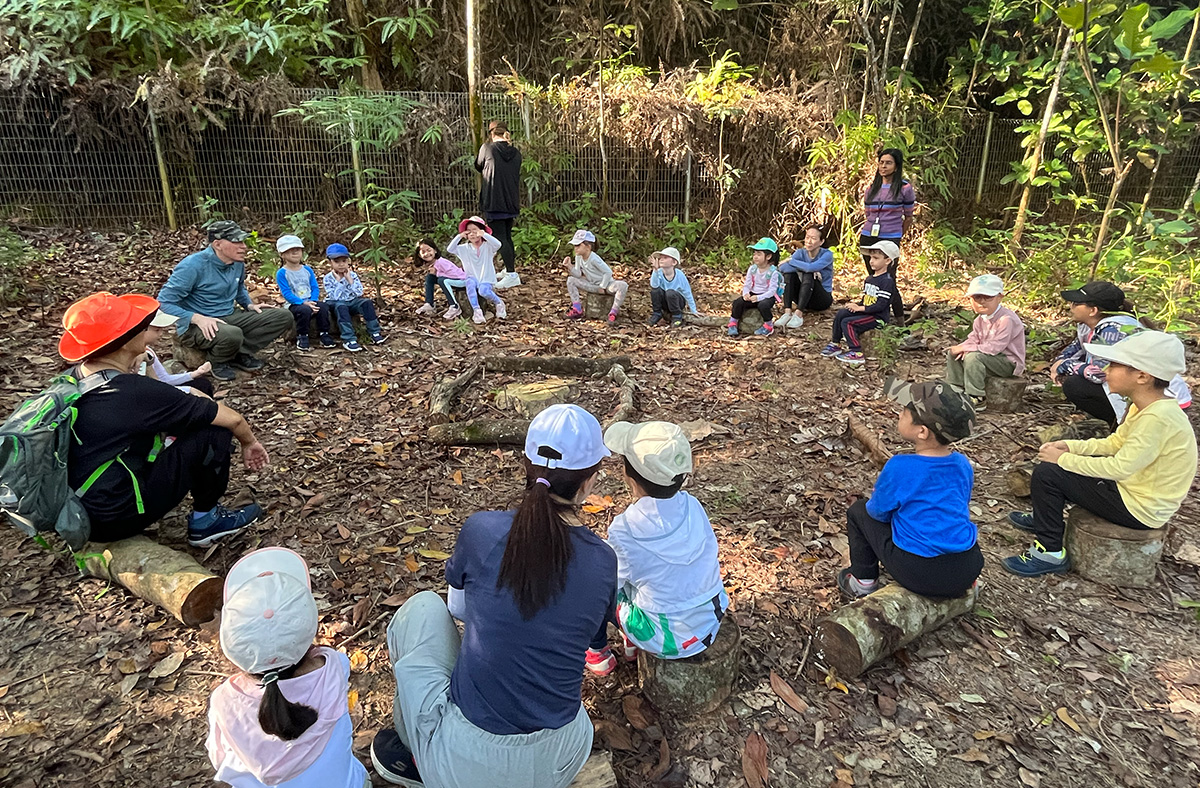 At Nexus Forest School, we cultivate ecologically-minded global citizens, empowering them to make a lasting impact on our planet's sustainability. Our unique approach to education ensures that learners not only acquire knowledge but also develop indispensable life skills and a deep reverence for the environment. Each session at Nexus Forest School is designed with the aim of forging connections—whether
 
it's reconnecting with oneself, building relationships with peers, or fostering a lasting bond with nature. The Nexus Rainforest, our sanctuary for growth and discovery, nurtures the overall well-being of our learners and lays the foundation for a profound and meaningful relationship with the natural world. Join us at Nexus Forest School and embark on an extraordinary adventure that will shape young minds and hearts for a lifetime.