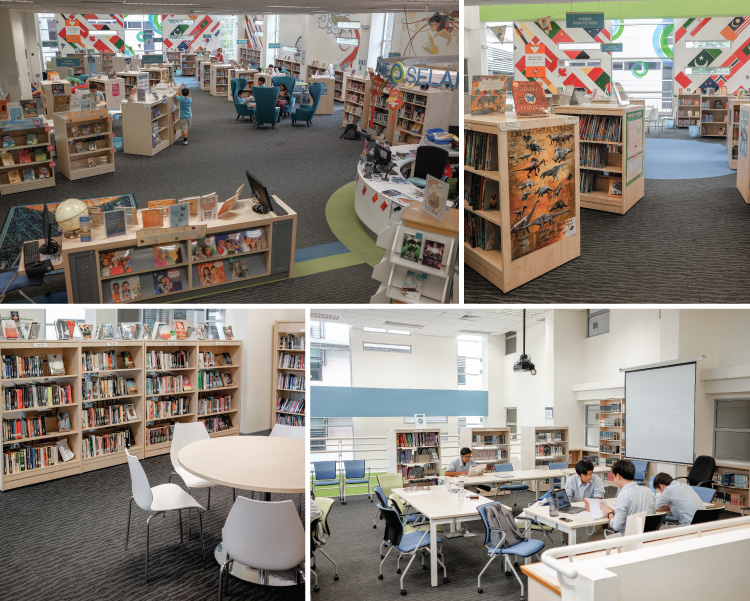 Nexus Library has a friendly and relaxing atmosphere. It strives to help children, young people and the whole school community to find reliable information, use the information effectively, collaborate productively with others, develop knowledge and safely navigate the Internet through Information Literacy Class and Library Induction Programs. We believe these skills will help them to become life-long learners with those programs run by qualified Librarians. Our library resources consist of collections from Early Years up to IB level with a wide diversity comprising fiction, non-fiction, series, picture books, graphic novels, textbooks and more. 
Besides that, our library has subscribed to various databases such as e-books, e-journals,and e-magazines in addition to the physical collections.
Moreover, Nexus Library actively organize events such as Book Week, Visiting Authors, Book Fairs, Workshops which engaging with learners, parents, staff and many more.
For more information about Library resources, please visit their website 
https://nexus.softlinkhosting.com.au/oliver/home/news?SAMLResponse=&clientAlias=&time=&digest=&corporationAlias=default_corp
.