Settling in
All children are different and while some children will settle in fairly easily to the new environment and new routines, others will take longer to feel comfortable and secure. Separation anxiety is a healthy and protective emotion.
Young learners need reassurance and it is good to talk through the daily routines and let them know when you will pick them up.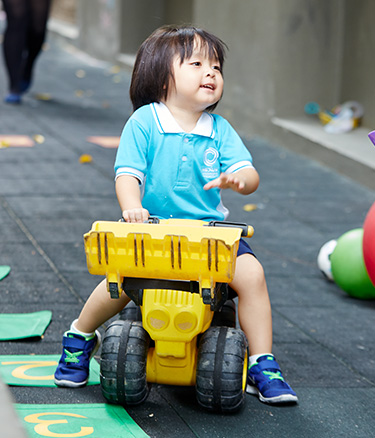 Always let your child know when you are going and when you will be back, please do not sneak away when they are distracted. Tell your child that you are leaving and leave as quickly as possible.
If your child is taking longer to settle in than you had expected and you still have concerns, discuss these with your child's teacher. Together you can agree on and put into place strategies to support your child during this time.
Getting off to a good start will help you support your child through this very important period in their lives.  
Working toward positive behaviour
Restorative Practices at Nexus:
"Restorative Practice" is a series of ways that can be used to address conflict and misbehavior in school situations from the informal through to formal. The philosophy that learning happens in a safe and respectful relational context underpins Restorative practice.
Restorative Practice has now been included in the school behavior policy, which addresses high-risk behavior such as bullying. It focuses on repairing relationship breakdown and harm to people as opposed to blaming and enforcing punishment.
Restorative Chat:
Teachers will ask the learners involved:
What happened?
Who has been hurt/upset. How do you feel?
What do we need to do to make things right? What will you do next time?
If you would like to speak to our Admissions or Academic team to find out more, you may register your interest here.