Inspiring moments from classroom and beyond
"Nexus way of teaching is tailored to each and every learner, it revolves around fun-learning experiences yet being constantly challenged to reach every learners' potential."
Emelie Flores Caluza
Nexus Parent, Philippines
Nadia Mat Yasir
Nexus Parent, Malaysia
"I have 4 children here at NISM and I have been with Nexus since they were established in 2008. I am happy to see the my children come a long way since they joined."
Tian Tian
Nexus Parent, China
"At Nexus, the teachers spend a lot of time communicating with the students, encouraging learners and building their personality. "
Pasha Rahim
Nexus Parent, Malaysia
"I feel that the Nexus way of teaching is very much child-centred, it's very inclusive, and it focuses a lot on individual growth with emphasis on human values."
Leilah Zahedi
Assistant Head & Secondary Counsellor
"Our goal is encourage and support all staff and learners to foster warm friendly relationships with each other. It is a lovely environment to work and study. If a child is unhappy at school then this could be a barrier to their learning. I want to ensure that these barriers are removed and that the Nexus learner is a happy one; engaged and passionate about their learning."
— Nexus Relationships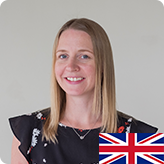 Kay McCabe
Humanities Teacher
"At Nexus we use real world issues as a vehicle to develop learners critical thinking skills by challenging them through conceptual and debatable questions. Learning is relevant and engaging and enables deeper understanding."
— Nexus Learning

Hamidah Abd Rahman
Year 13E, Class of 2017
"Being in Nexus for 7 years has shaped the person I am today. In this school, I've been able to get out of my comfort zones by joining theatre and performing. Thank you Nexus." 

Dhrrithi Patel
Year 11, Nexus Learner
"Nexus is fun because it gives me opportunity to express myself. I am doing the IGCSE exam this year and I'm so glad to have a motivating mentor that not only gives me support in the difficult areas but also makes sure I am managing stress and pressure in a healthy way."

Azalea Roseli
Year 13E, Class of 2017
"I think whats special about Nexus, is the teachers. They go an extra mile to make sure your are not just doing well as a student but also as a person. They truly care about you."