Top IBDP Results 2023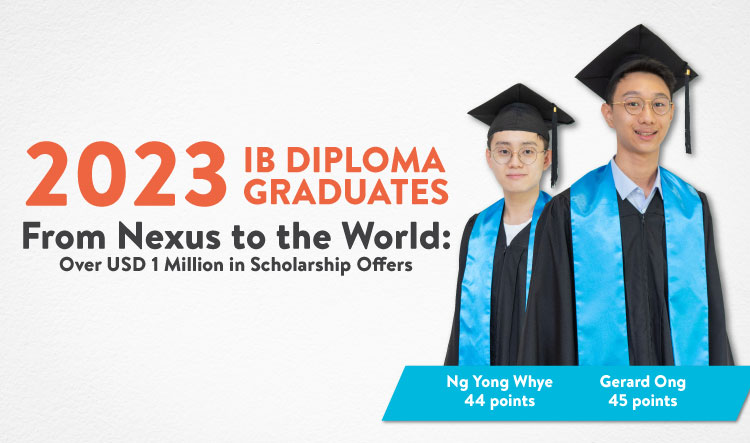 Nexus International School celebrates continued success in the 2023 International Baccalaureate Diploma Programme (IBDP) examinations, with an outstanding average score of 34.1 (above world average of 30.24). 
We are also proud of Nexus learner, Gerard Ong, who has achieved a perfect score of 45 points, joining an exclusive group of just 179 extraordinary achievers worldwide who have achieved this amazing feat. Meanwhile, Ng Yong Whye achieved 44 points, just 1 point from the maximum score possible (45 points) in the 2023 IB examinations.
Read more here: 
https://www.nexus.edu.my/learning/ib-diploma-results-2022