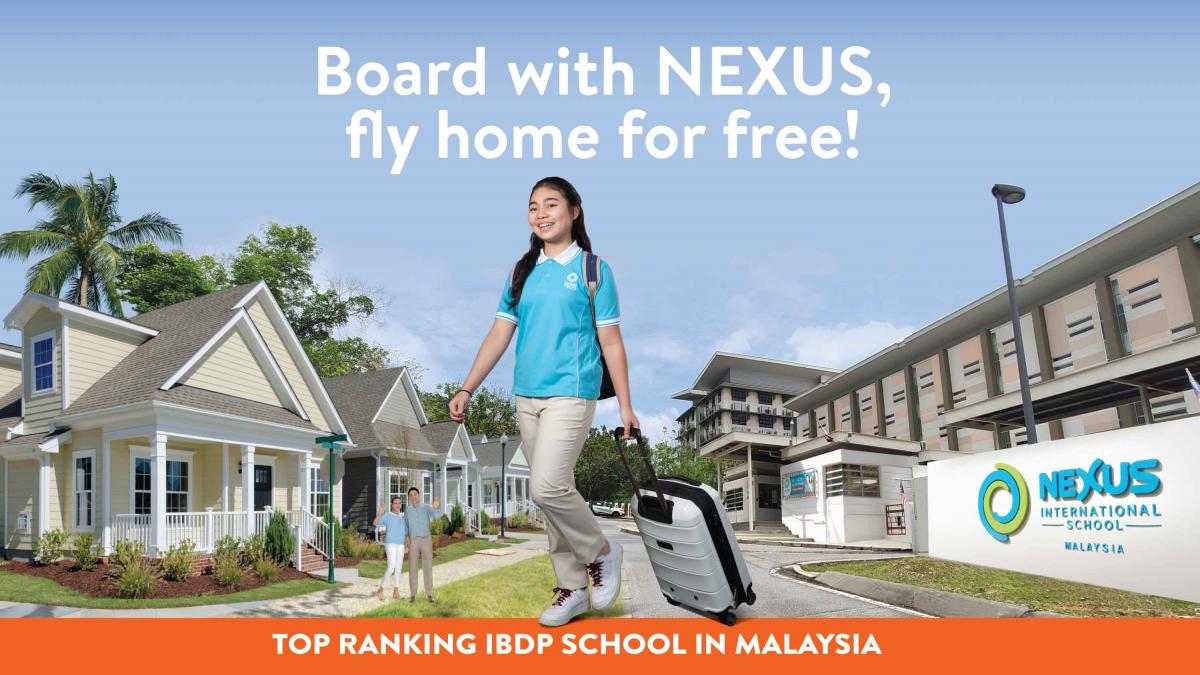 Board with Us, Fly Home for Free
For East Malaysia & Singapore Residents only*
Experience the best of both worlds with Nexus boarding school! Our Fly Home for Free programme allows you to reconnect with your child every term break, at no additional cost. It's the perfect way to balance the benefits of boarding with the comforts of home. Look no further for an exceptional international boarding experience, right here in Malaysia. Join our community of successful learners and take flight towards a brighter future!
The offer is for a limited time only and valid for the first 15 learners, in line with its launch campaign for its 15th year anniversary this year.
"The programme would certainly provide peace of mind for parents, knowing that their child's travel expenses are well-organised and covered by the school. All our boarders are also accompanied by a Nexus staff member  right up to the departure hall and from arrival gates, ensuring safety of children at all times," says Sandie Fowler, Nexus Boarding Director.
The programme demonstrates Nexus's commitment to providing an unparalleled boarding experience that prioritises student well-being, academic excellence, and cultural diversity. Sandie emphasised  the school's advantageous location for learners from East Malaysia and other countries. Being near Kuala Lumpur, a dynamic and culturally-rich capital city, allows boarders to engage in diverse cultural events and activities, thus enhancing their time at Nexus and broadening their horizons.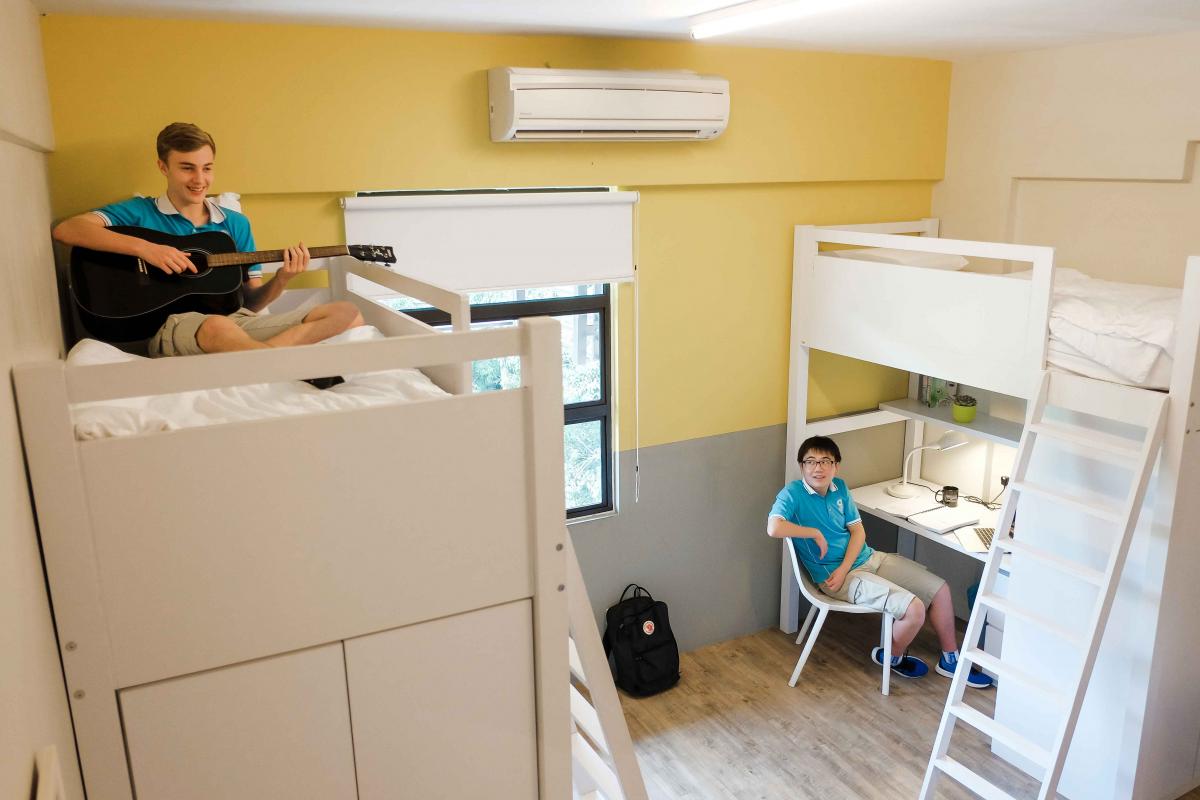 Reigning Success: The Story of a Boarder from East Malaysia
A Nexus alumnus from Kuching, Sarawak, King Ying Lau, is testimony to how a well-rounded IB education can help shape a learner's attitude and future. King Ying's exemplary performance in the 2020 IB Diploma examinations, where she scored an impressive 41 points, was just the beginning of her academic success during her time at Nexus. She was also awarded with two scholarships worth over RM 85,000, which was the Faculty of Science International Student Scholarship and Trek Excellence Scholarship, to pursue her Bachelor of Science in Behavioural Neuroscience at the University of British Columbia (UBC) in Canada.
The Trek's Excellence Scholarship is offered to the Top 5% of undergraduate international learners at UBC Vancouver, highlighting King Ying's exceptional academic achievements and potential in her chosen field of study. Her success story doesn't just end there, she was also awarded with the Outstanding International Student Award 2020 at her current university.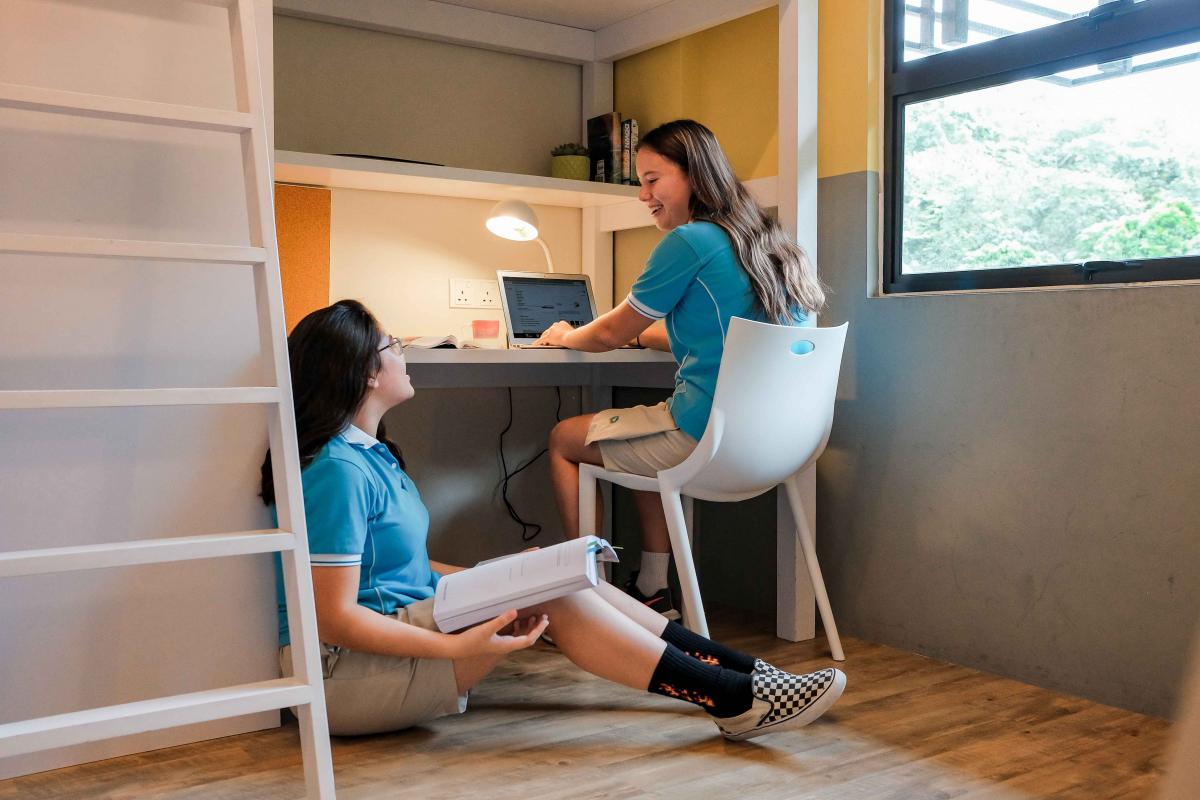 At 16, King Ying volunteered at Sarawak's Children Cancer Society, recruiting donors and running arts-n-crafts sessions for children and families fighting childhood cancer. As President of Nexus Student Council, she led a council of 80 peers in organising events and mentoring incoming members. As a Research Assistant at UBC Infant Studies Centre, she excelled at managing tasks and spearheading operations.
"I was really drawn to the IB program in Nexus. I think it helped me to have a more interdisciplinary approach and has made me who I am today," she says. King Ying is indeed an exemplary student from Nexus International School Malaysia, and a promising humanitarian and leader in the global community.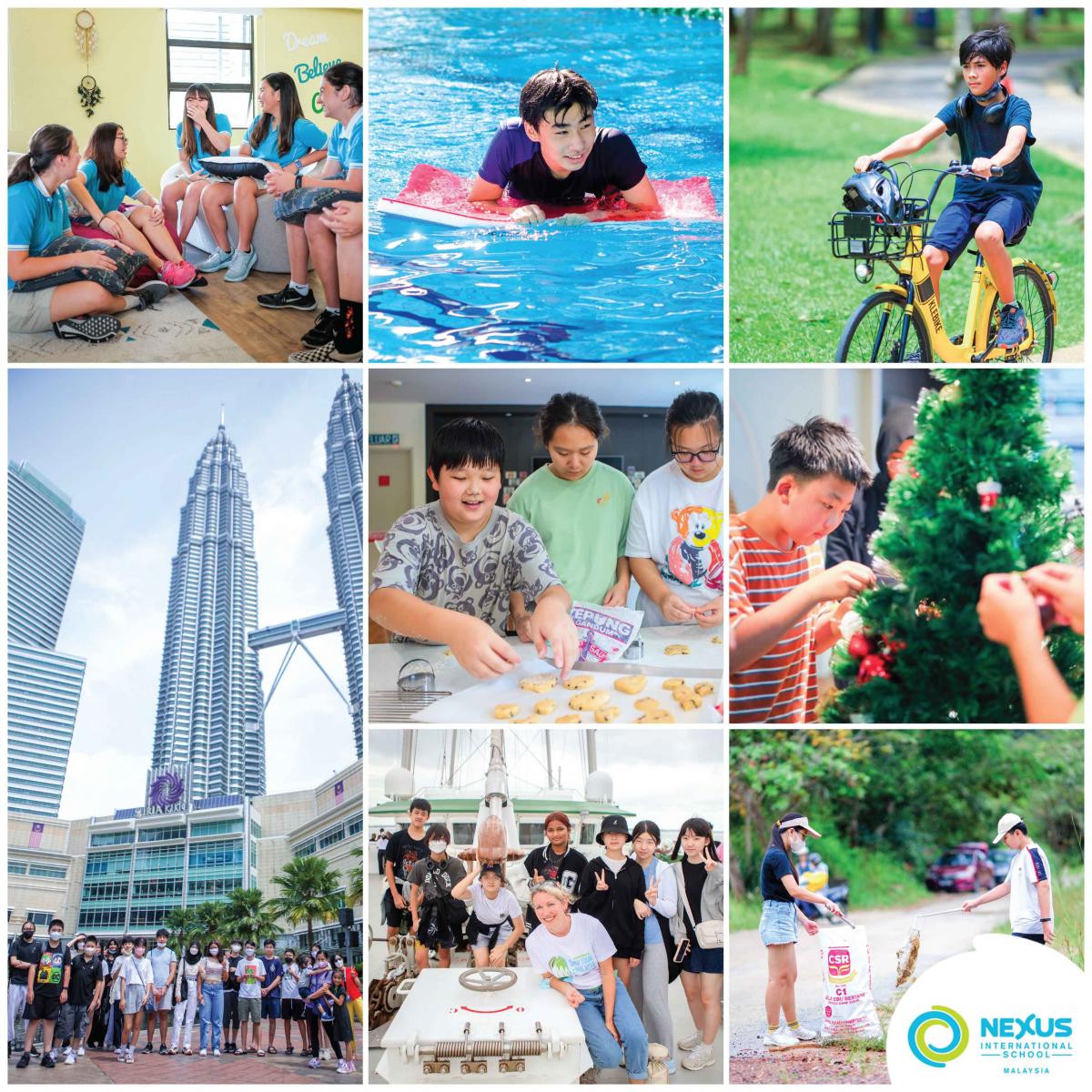 For more information about the
Board with Nexus, Fly Home for Free Programme
please visit
www.nexus.edu.my/boarding/
or contact
admissions@nexus.edu.my
or 03-8889 3868 for further enquiries.
Following are the terms and conditions for the offer of this promotions:
*Terms & Conditions:
1. Offered to new families who are Malaysians and Singaporeans citizens only.
2. The promotions cannot be claimed with other promotional offers such as Upfront Cost Payment (if it runs simultaneously).
3. Applicable for applications for Term 1 2023/24 enrolments only.
4. Limited to the first 15 learners, in conjunction with 15th anniversary celebrations.
5. Flights will be pre-booked on the most affordable flights during the stipulated period by our authorised travel agency, Holiday Tours & Travel. Learners who do not take these flights will not be able to claim the cash in lieu.
6. Applicable for travel only during end of term breaks (and not during Public holidays).
7. Parents will not be allowed to pay for their own flights and claim later. All bookings must be done through Holiday Tours & Travel.