A Story About Resilience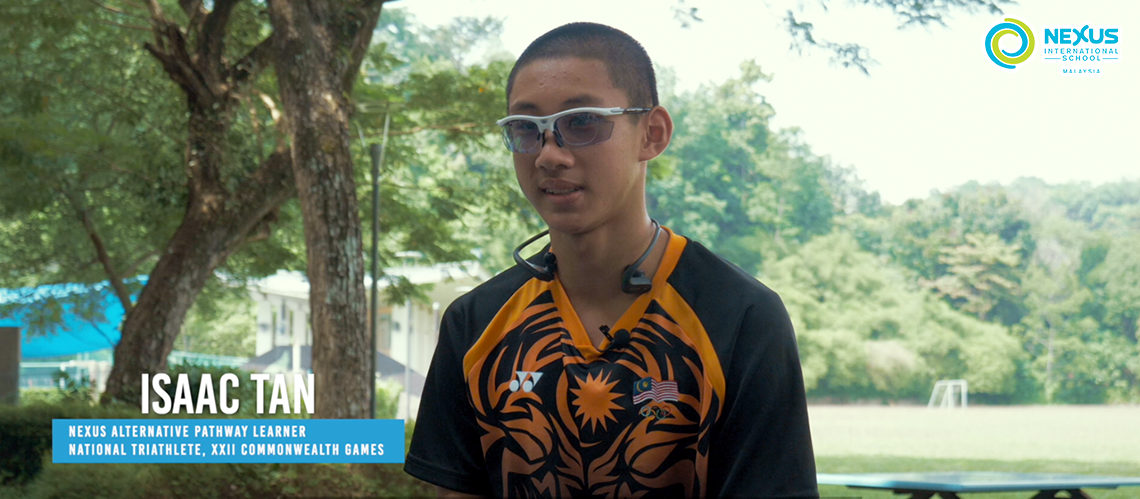 Nexus learner and triathlete, Isaac Tan will be competing with other professional athletes at his first Commonwealth Games in Birmingham, UK tomorrow! He will be taking part in the triathlon that consists of a 750m swim, 20km cycle, and 5km run. Isaac is not just a triathlete, he is also a resilient learner who is able to withstand adversity and bounce back from challenging life events. In his most recent interview, he shared about how Nexus' personal goals guided him to be a successful individual. He learned the quality of resilience and the ability to "bounce back" every time he faces challenges.

When he was three, he was diagnosed with high-functioning autism but it hasn't stopped him from achieving his dreams. For more than eleven years, Nexus has supported him throughout his learning journey.

We are beyond proud of you, Isaac! Wishing you all the best from Nexus International School Malaysia.

This is the story of Isaac Tan, A Nexus Learner.