Nexus News
F1 in Schools ASEAN Finals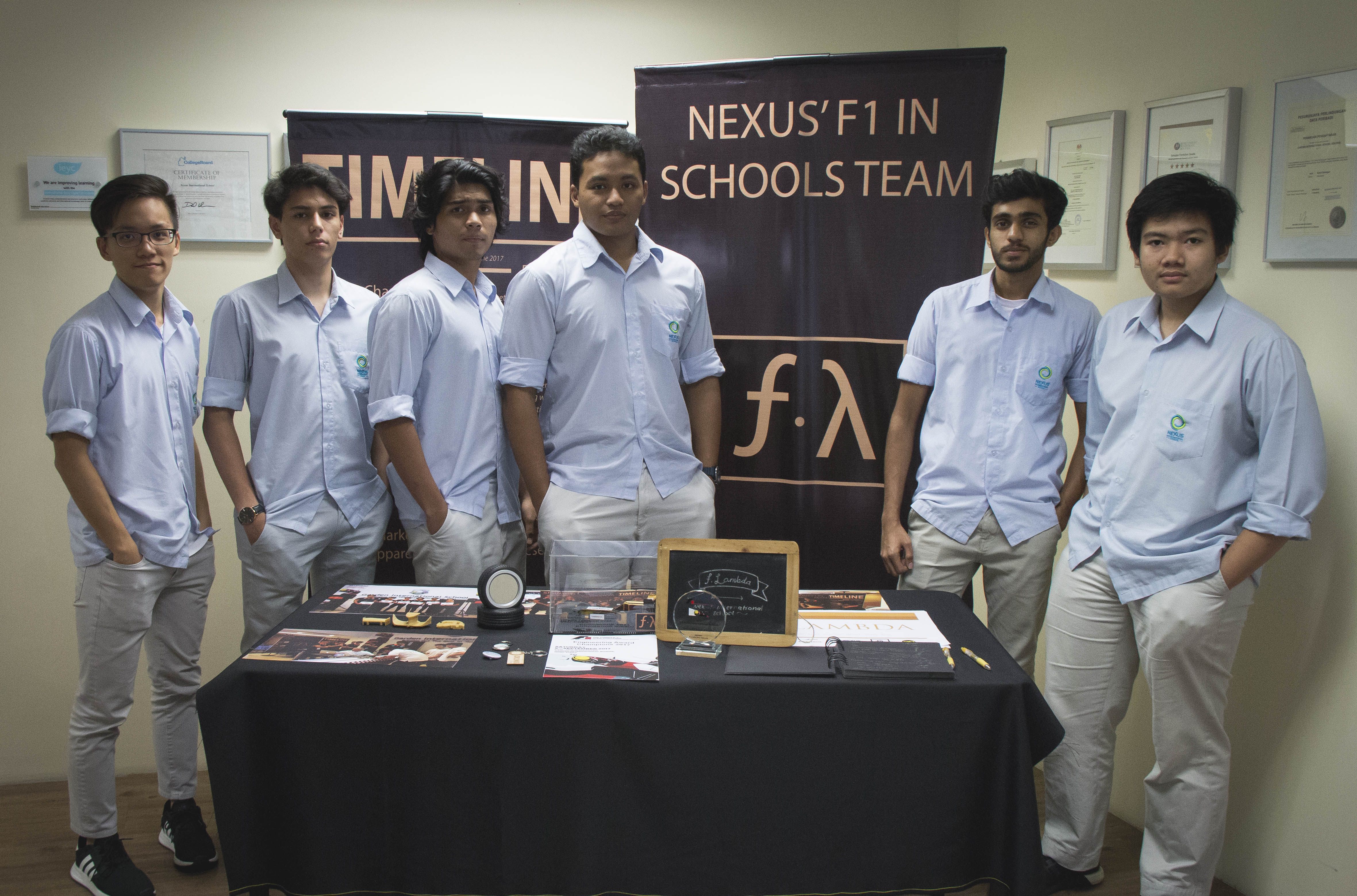 On the 9th of September Nexus had entered a team of 6 Year 13 learners into an F1 in Schools  Competition. This competition was the South East Asian Finals and held in Gardens International School Malaysia. Our learners were Jaymond Rajvarma, Lee Zhuo Le, Azim Oslan, Haziq Ismail, Ashraff Hatz and Mohamad Raziq. They had joined as an F1 Racing Team under the team name: "F Lambda" (fƛ) which an equation they use in physics to calculate the speed of a moving wave.

The team was first assembled and began on the 5th of June. With our tight IB Schedule, the team had created a timeline to manage time, jobs and schedule. The team decided they needed lead engineers, a marketing team and a portfolio team. Our team colours were black and gold and followed a retro theme, which was inspired by the Renault F1 Team. The theme aesthetic and logo was meant to be simple clean and efficient, just like the equation. Three variables that link together nicely.

On the day of the competition we had to put our car for racing which used pressurized carbon dioxide in order to project the car forward through the track. We had to present our Pit Display and conduct a verbal presentation for the judges.
At the end of the day, we managed to achieve an award for the "Best Engineering" but did not manage to win the overall first place prize. We were still proud of our achievement and we hope younger learners would be inspired and take part in the F1 in Schools Tournament next year.


Mohamad Raziq Mohamad Azmeer
Head of Marketing and Finance
F Lambda, Nexus's F1 in Schools Team.