Nexus News
Primary Book Week!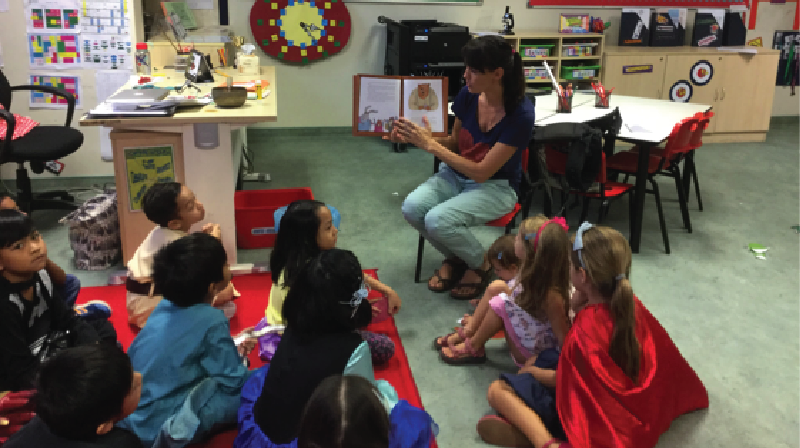 This year Book Week had a focus on celebrating the diversity within our school community.  From the Loch Ness monster in Scotland to the Tiger Child from India, learners brought to life stories from around the world. As our Nexus International Mindedness Definition states: 
"International Mindedness is an understanding of ourselves as part of a global community and a respect for and celebration of diversity within that community."
The beginning of this journey starts with our youngest learners, who develop an understanding of their own identity and culture. Then, as the children grow, so does their ability to develop an understanding of themselves in relation to others, and how different cultures rely upon and affect each other. Stories are a rich way of exploring these themes. Read some examples of the stories below.
The learners were excited to see different parents and community members taking part in this event. Many of the stories from the home countries were told in different languages and this was also enjoyed by all. The children had a great week of learning which truly reflected how much our whole school community values 'embracing diversity' and is invested in supporting our learners in becoming  global citizens.