Nexus News
Sports Update 14 Nov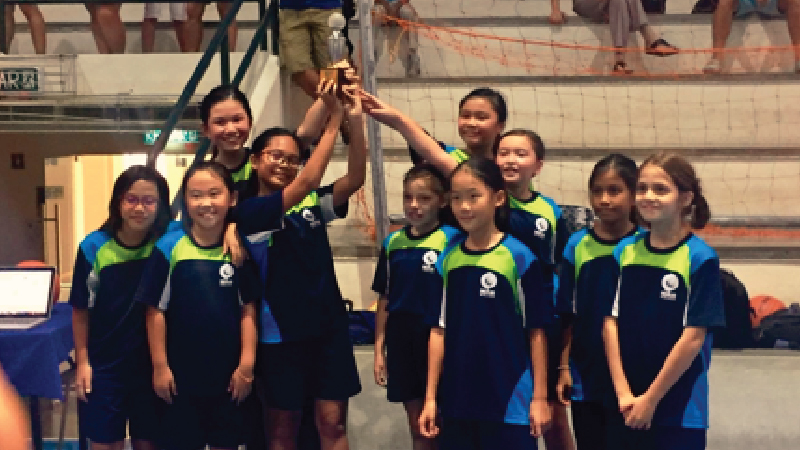 Sports Update 14 Nov Wednesday
16th November 2016
A fantastic afternoon of Basketball at KTJ. Playing in the finals of the plate group against IGB, KTJ & HELP. The boys demonstrated much improved shooting and defending skills with some awesome baskets from Fayez, Ezran, Haikal, Umar & Arjuna! Final scores were;
Nexus 12-3 KTJ
Nexus 7-4 HELP
Nexus 3-5 IGB 
Drawing with IGB on points meant that the overall positions were based on head to head matches, leaving IGB plate winners and Nexus finished in a well deserved 2nd place!!
Well Done Wolves!!!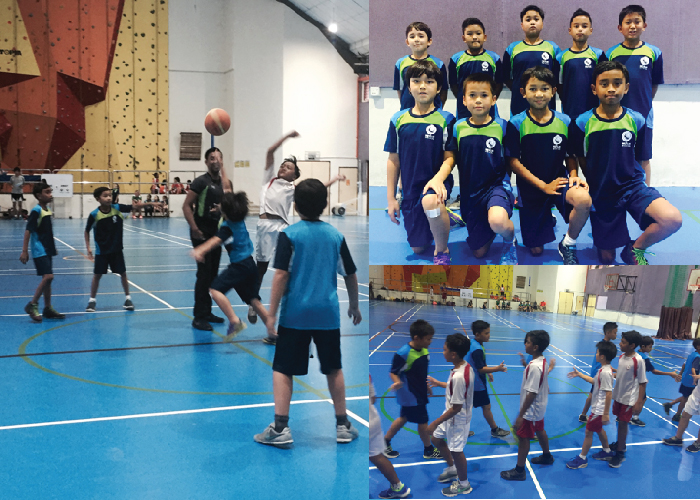 U11 Girls Basketball @ KTJ
Wednesday 16th November 2016
The following girls represented the school in the U11 girls basketball plate finals on Wednesday 16th November:
1. Lucy Jia
2. Marika Wantanbe
3. Samantha Sng
4. Haja Humaira Haniff
5. Tracy
6. Anne Marie Lim
7. Aireen A'isyan
8. Sarah Pooler
9. Mina Hudson
10. Ofelia Beradi
11. Nurul Hudda
The girls played 3 4V4 10 minute games and went was stronger than ever on the court, continuing to demonstrate their full commitment and enthusiasm in every attacking and defending play. The girls were quick out of the starting blocks finding themselves 8-0 up against KTJ, taking the win. At the end of the second game against Taylors the girls found themselves winning the game 10-2. The girls, again demonstrated brilliant team work and scored some lovely goals. In the last game against IGBIS (who beat us 10-6 last time) the girls found themselves beating their rivals 8-0. The Nexus team finished first in the plate final winning all three games.
Please congratulate the girls on their play, they put every ounce of energy into their play and significantly progressed as a team since the last competition.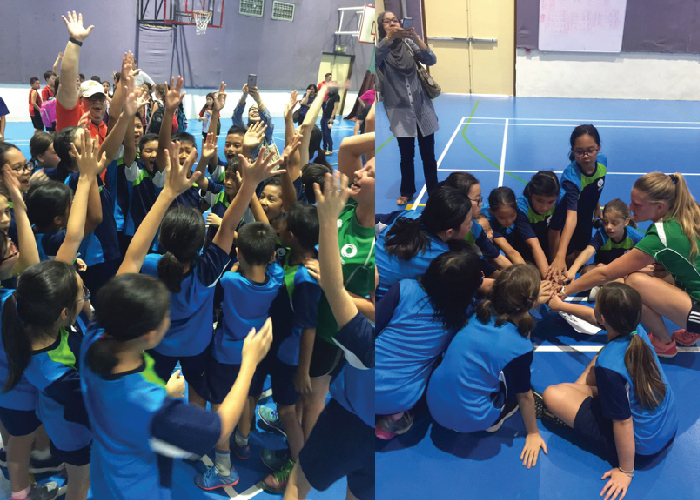 Primary PE, Swim Training & Team Training Changes
Starting Monday 21st November, there will be changes to PE & Sport Lessons and Training. Please see images for more information.
Dry PE Lessons
Learners will need PE kit and School uniform on these days.
Swimming PE Lessons
Learners will need their Swim kit and School uniform on these days. NO PE KIT needed. Swim kit should include a Swimming hat and a pair of goggles. Next week ONLY EYS will not be swimming as they will be attending a Year 6 Spotlight assembly.