Nexus News
Trip to the National Visual Art Gallery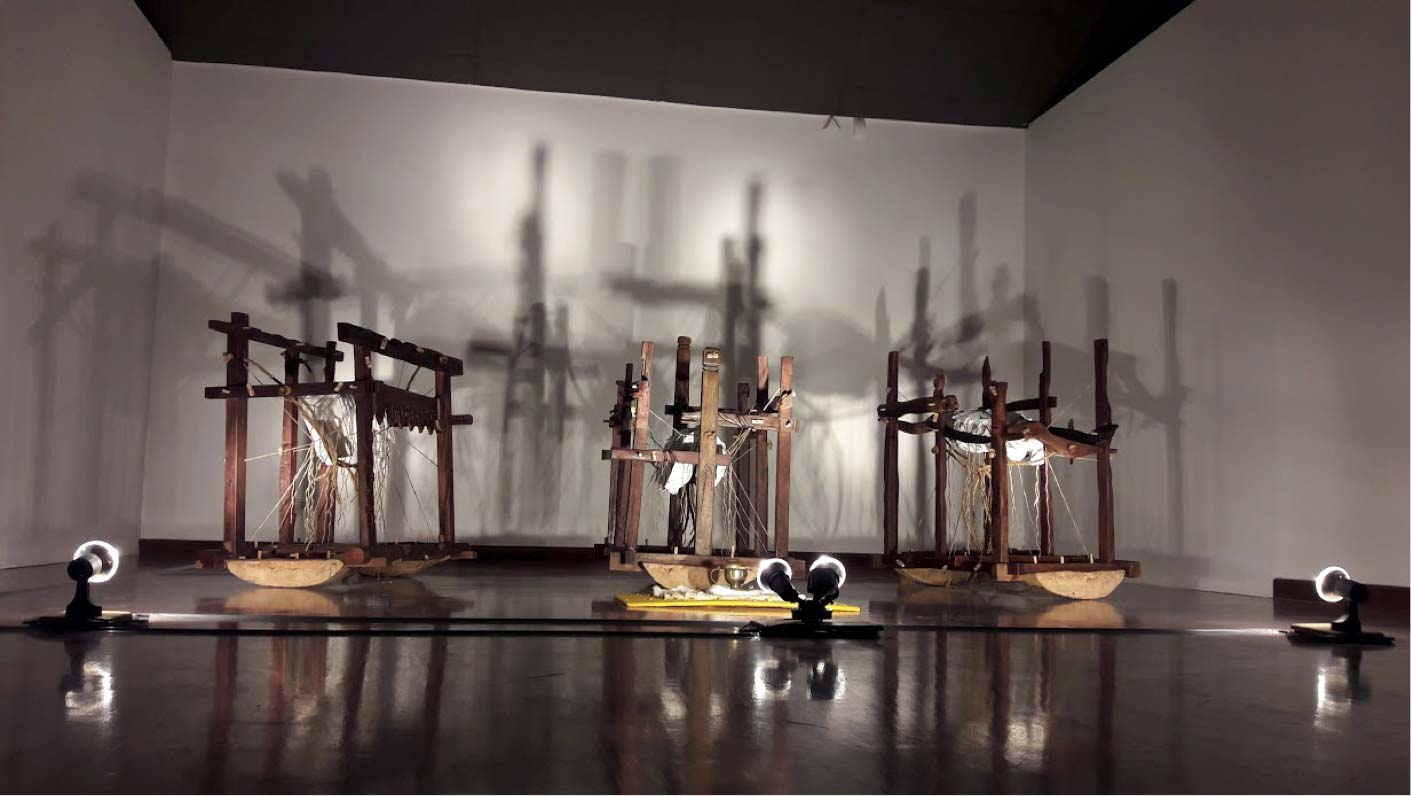 On February 7, 2017, Nexus International School Malaysia, IGCSE and IB Art Option learners went to the National Visual Art Gallery (LPSVN), located in Kuala Lumpur for an educational trip. The main goal of this visit was to get information and ideas about our Malaysian local artists and to include the findings in our assignments on the OPEN topic.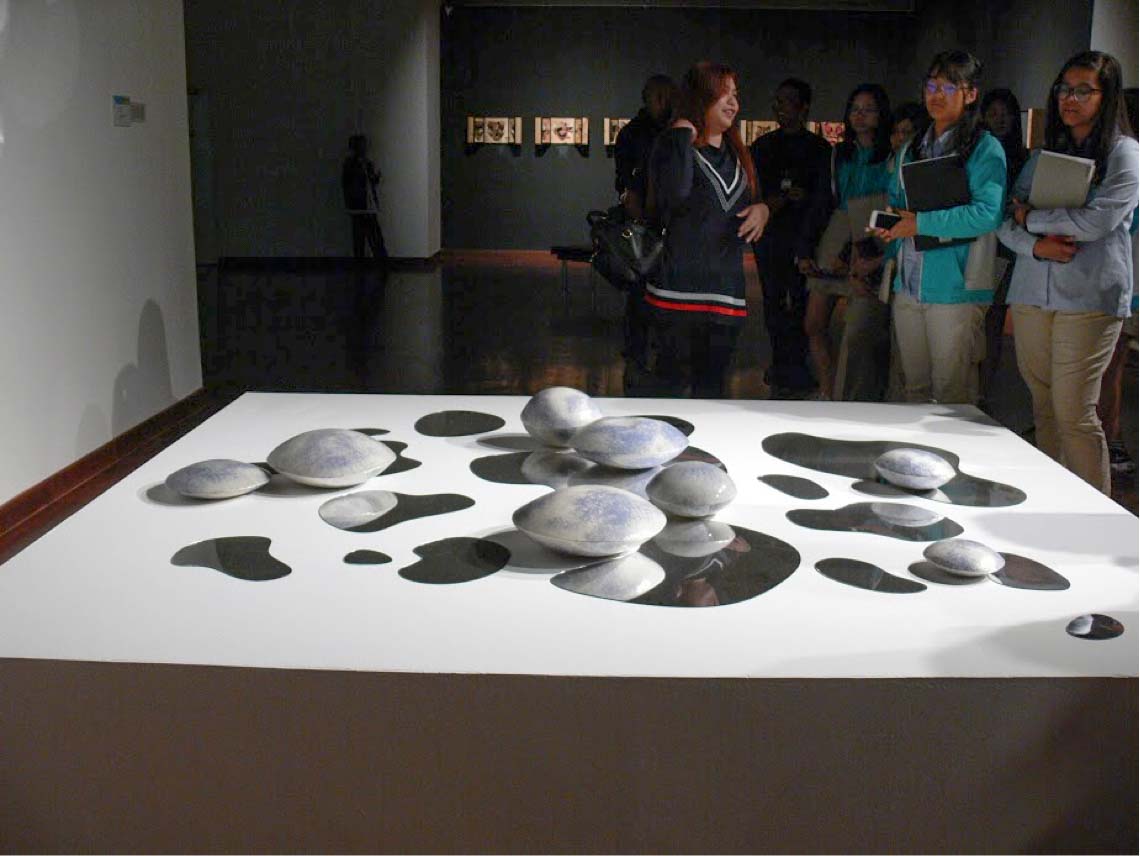 We departed for the Visual Arts Gallery at 9 a.m., and reached there at 10 a.m.. At the Art gallery, we were welcomed by a facilitator, who was in charge of taking us around. First, we went to the 3rd floor. Mainly all the artworks there featured abstract sculptures, and modern contemporary artworks were displayed. The first artwork we laid our eyes on was
Mooring
by Kee Hooi Sa, a platform with rock-like ceramic objects and mirror acrylics. The shapes were imitating water and were delicately placed and arranged. As light was reflected onto the artwork, it cast a patterned light onto the white wall, placed behind the artwork, simulating something like the reflection of the sea. The artist herself explained that she wanted to capture the reflections for passer byes in her piece in order to "store" the images of passengers that come and go.
There was another artwork that left a huge impression on me. This was
Siri Buai Pesaka
by Aiman Yusri Mohamad Yusoff. The modern contemporary art featured three cradles created from ancient wooden planks, formerly used to build traditional Malaysian houses. With deliberately designed lighting placed on three points around the cradles, eerie and ominous shadows were casted onto the wall behind, giving the audience a feeling of mystery. The mood that emitted from the artwork was a sense of darkness, and the shadows were portrayed as if they were trying to tell stories to the viewer. The artist, Aiman Yusri Mohamad Yusoff himself, was present to give us more insight about his artwork. He deliberately used old wooden planks because it's a popular belief in Malay culture that ancient wooden planks stored the spirits of the deceased, which incorporates deeper meaning and symbolism into the artwork, thus creating more of a creepy and psychological feeling. Mr. Aiman's main goal of the artwork was also to convey Malay history of shamans and common superstitions. While intrigued by the unique artwork, I received a lot of inspiration and information about Malay history throughout his short briefing.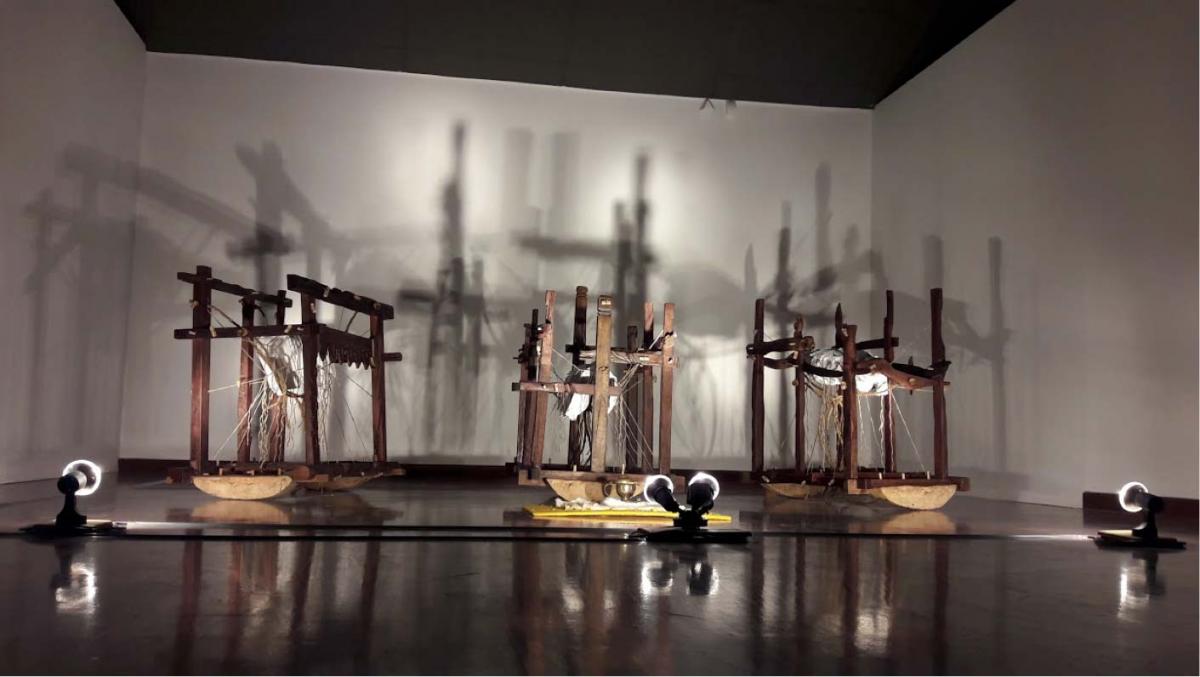 After browsing through the rest of the gallery, we headed down to another floor and visited similar galleries. One of the galleries that I was deeply interested in was section 2A, which had a much bigger space compared to others. There were various artworks that caught my attention, including
Serah 1945
by Zariq Zin, which is an oil on wood panel art piece featuring the Japanese surrender of 29th army in Kuala Lumpur, Malaya (13 September 1945). I also chose this artwork to include it in my OPEN assignment because it includes human proportion and anatomy, but at the same time illustrates a symbolical and historical event of Malaysia.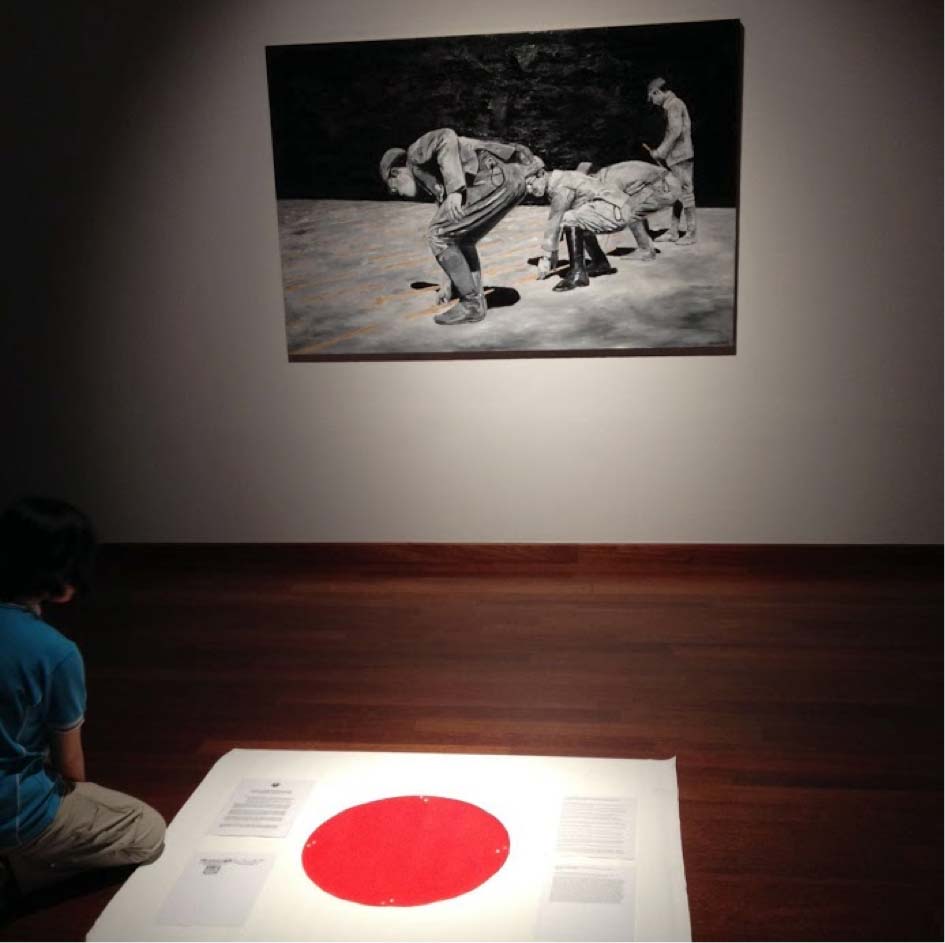 Overall, I have gathered lots of inspiration and ideas to further improve my presentation of the Year 10 OPEN topic, and it has been a really wonderful experience to be able to gain an insight to the meanings of different artworks.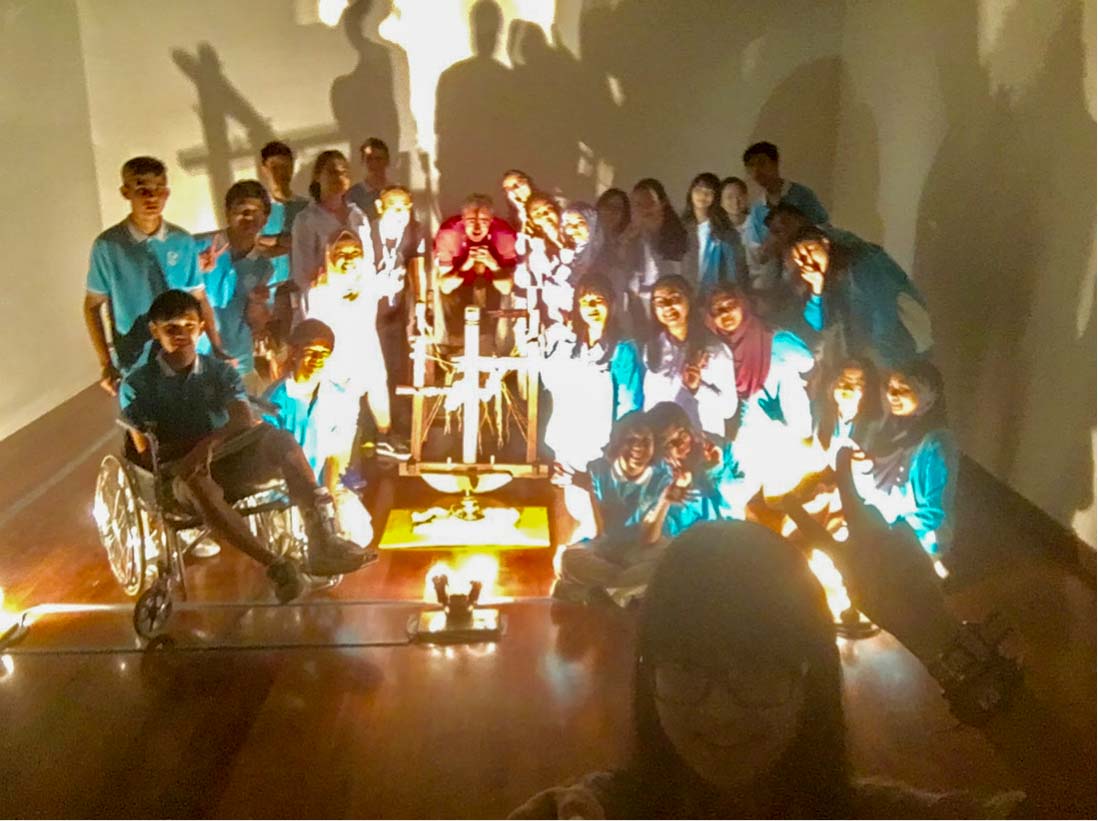 Written by
Kai Wei Year 10N