Nexus News
World's Largest Lesson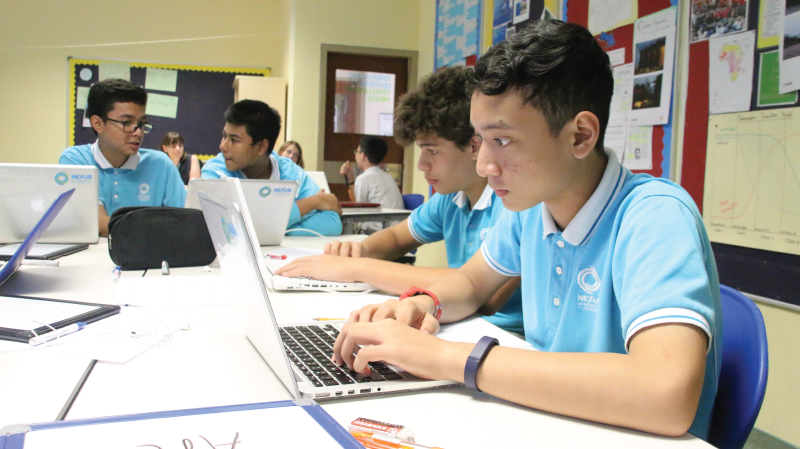 The World's Largest Lesson has been set up in partnership with UNICEF in order to help promote the Global Goals for Sustainable Development. It was set up last year when the Global Goals were first agreed and we took part by running some introductory lessons about the Global Goals primarily within our Humanities Department.
This year, we decided to expand the project and involve other departments to enable learners to make connections between all of their subject areas and the global issues raised through the Global Goals and have the opportunity to explore specific areas of the goals in more depth.
So, on Thursday 22 and Friday 23 September, all learners in Years 7-10 took part by selecting specific areas of the Global Goals which they focused on over the 2 days working hard to complete a project, design or presentation based on their chosen global goal.
In the days leading up to the event, over 55 teachers were involved in collaboratively planning for the event and then in the delivery and supervision of lessons during the World's Largest Lesson project.
Our main aim in running the World's Largest Lesson again this year was to develop in our learners an understanding of current Global issues and empower them with the skills necessary to invent, innovate and campaign to make changes in the areas they are passionate about.
Gender Equality was chosen as a focus by the World's Largest Lesson and resources were created to support teachers in schools around the world with planning for some of the ways they might deliver a World's Largest Lesson project. Creating a focus topic means that they can have more schools focusing on a single activity and therefore make comparisons in the experiences of people from different cultures.
Gender Equality is a very relevant issue for people in every country in the world and it can have a huge impact on other aspects of a country's development, and therefore on the success of many of the other Global Goals.
At Nexus, while it wasn't our only focus, we included Gender Equality as one of our pathway options, and also made it the focus of our Assembly.
During the assembly on Friday afternoon, we were fortunate to have two wonderful VIP guest speakers offer their thoughts on the o this topic.
Suriane Kempe is Program Manager for Gender Equality & Women's Empowerment at UNDP (United Nations Development Programme) here in Malaysia. Through her impassioned speech, she gave the audience – but the girls in particular – the courage to continually strive for a more equal world.
Elaine Foster is a performance poet and educator from the Poetry Cafe KL. She cut a strong figure on stage and with powerful voice caught the audience's imagination with some vivid and creative lyrics which emphasised the conviction of her message: that gender should never matter; that what is important is the quality of one's character.
Following the assembly, learners, parents, teachers and our guests toured through the plethora of displays, performances and presentations set up in various locations around the school.
It was a hugely successful two days. Various learners expressed passion about the global issues they investigated. The challenge for us all is now to continue to support and encourage this passion so that our learners are empowered to take action and make these necessary positive changes.
Ainslie Dann
Head of Humanities