Blazing through Bangkok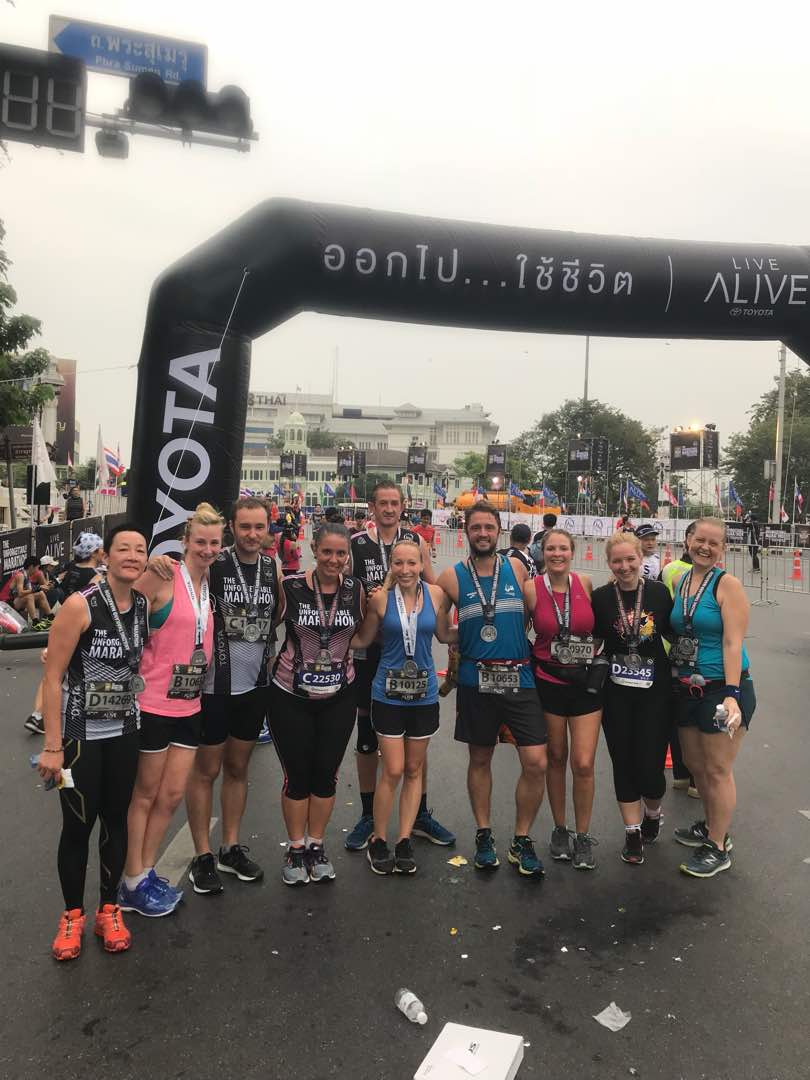 The Nexus Running Club staff members tested their speed and endurance at the Amazing Thailand Marathon in Bangkok. Held on 4 February 2018, the running crew consists of  Mr Lloyd, Ms Sam, Ms Rhian, Ms Sally, Ms Rebecca, Ms Janine, Ms Louise, Ms Meiling and Mr Scott.
Together, every staff member set a target to complete a 10KM or 21KM run. It was a challenging feat for most of our runners as they raced these distances for the first time. At flag off, our Nexus runners joined the energetic crowd as they navigated the city-centric course. Pushing their stamina with every pace, every step took them closer to various city landmarks such as Golden Mountain, King Rama V Monument and the Democracy Monument.
At the end of the race, all of our runners successfully crossed the finishing line. Some even achieved their personal best in this marathon. A memorable experience for everyone, it was a weekend well-spent for the members of Nexus Running Club. Now, let's race you to the next one!