The Blooming Tales of Jake Goh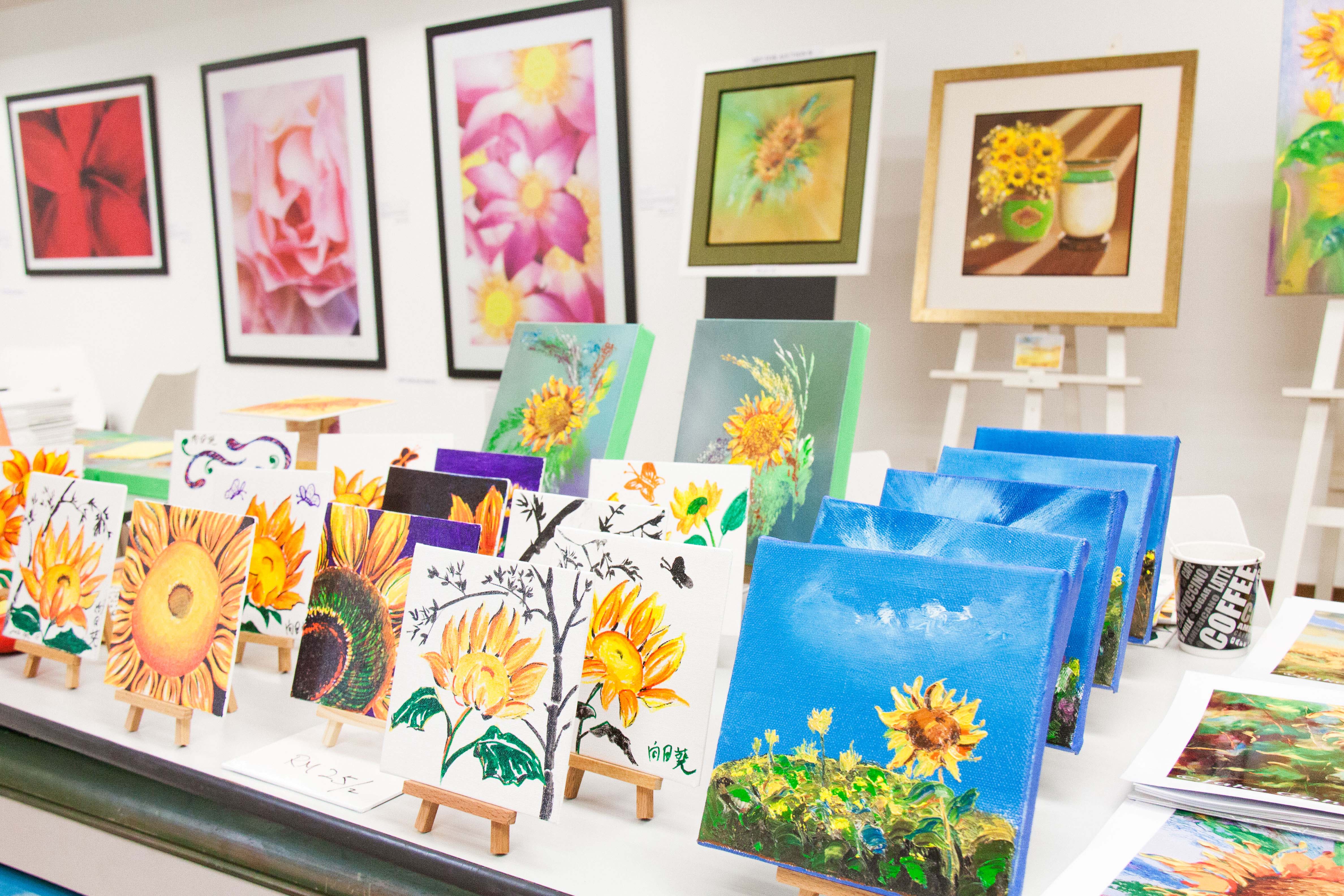 Sunflowers bloomed when visual artist Jake Goh channelled his artistic touches on canvas. A passion started at an early age, this self-taught sunflower artist inherited his artistic side from the family's patriarch. "I was very inclined towards the arts because my father is a craftsman. As a child, I loved to scribble. After school, I'd create creative strokes using Chinese characters and my stern father would stand at the side, looking at me," he shares.
What began as an early art discovery blossomed into an exploration filled with different art mediums. These days, pastel seemed to fit his preference for vibrant colours. With a palette knife, he shared animatedly about the varying mixture of colours that differ with every swipe. Unlike brushes, it was challenging to replicate the same colours in a separate canvas, and that unique trait won him over.
Jake Goh was one of the few Malaysian artists invited to showcase their artworks at Nexus' Arts Fest. Joining him were other visual artists Abby Zain, Azmie Mambo and Ida Sri Sulo. Held from 18 to 22 June 2018, the Nexus community was treated with sessions of plein-air painting where Jake stepped out of the studio in favour of painting outdoors.
Being one of Arts Fest's main highlights, Jake found the plein-air experience to be wonderful. "When you're immersing in the atmosphere, you can feel the subject in front of you. You're witnessing the real thing at that specific moment and time," he describes. "With pastel, you have to be fast. If I see a landscape, I would sit down for awhile. Think about the areas to capture and then, I begin from the background to the foreground or vice versa. There are no rules, it can go either way."
Interestingly, plein-air painting has its challenges. "The only setback is the number of tools and it's hard to carry around," he laughs. Nevertheless, spending time with Nexus learners made up for it. Painting outdoors gave our learners a chance to ask Jake anything and everything about his artwork. Demonstrating their high appreciation for the arts, the learners impressed him. "The questions were beyond my imagination. The learners asked about techniques and other things that only grown-ups would ask. I loved it because it displayed maturity."
Similar to other professions, Jake described the life of an artist as a journey filled with ups and downs. What pushes him to persevere ahead is his unwavering love for the arts. "If I were to be affected by the setbacks of being an artist, I would have left it long ago. As a matter of fact, we are struggling artists," he confessed before leading us to the second fuel that kept him going. "What drives me on is the smiles of the people who came, appreciated, and inspired by my artworks. This is why I do what I do. In all vocations and principles, there will be obstacles but setbacks are only temporary."
For the budding Van Goghs and Picassos at Nexus, Jake has a few words to ignite the burning passion in you. He said to be true to yourself and have a fixed mindset about what you want to do. "If that's your calling, make use of it. Ask yourself, 'Why am I doing this for?'. I did it because I want to touch people's lives," he concludes. Whether you hope to become an artist, a scientist or an engineer someday, just keep watering the soil after sowing the seeds of your dreams.