Bringing Passion to Science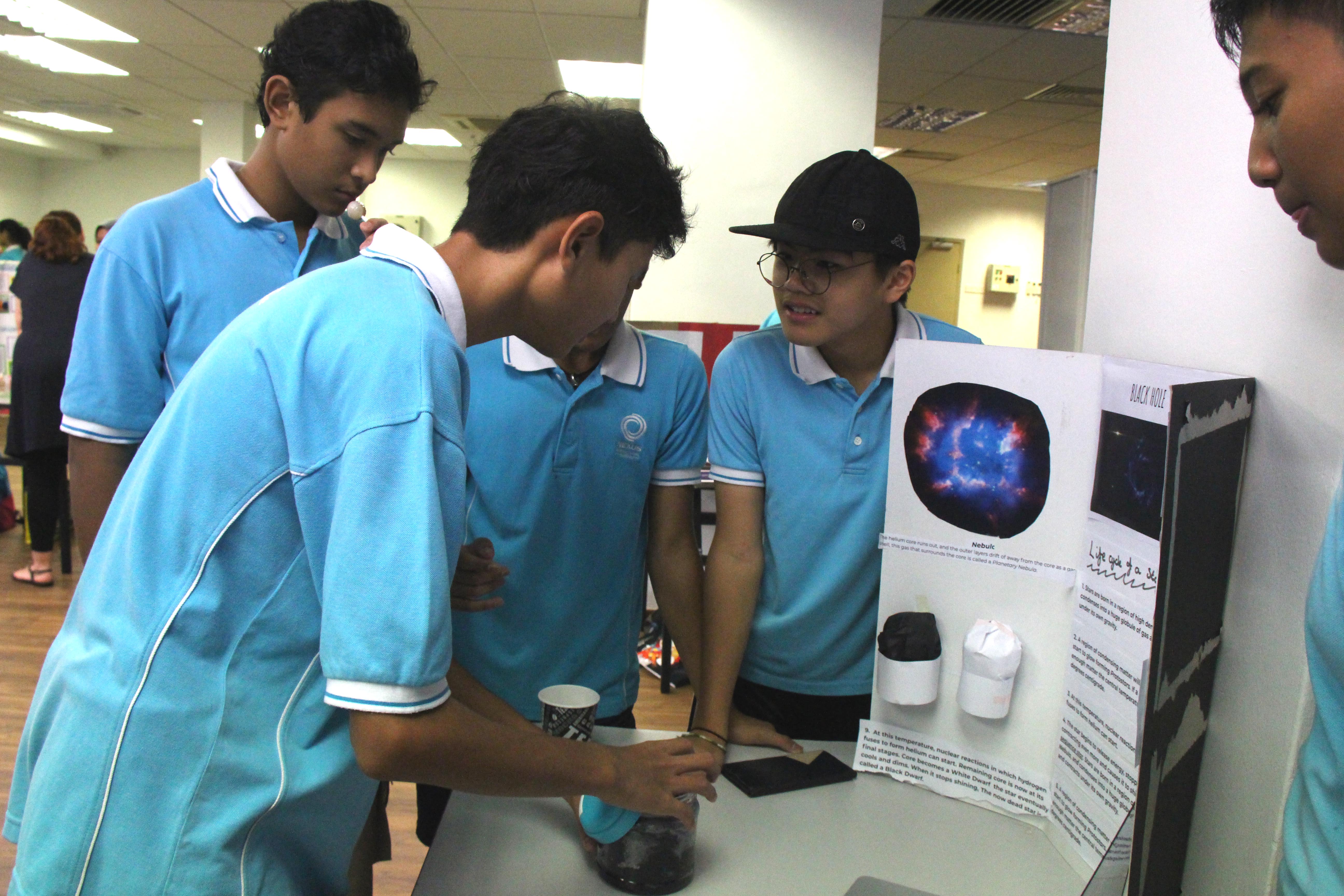 Aside from our characters and interests, our passion says a lot about who we are. Over the last few months, our Year 8 learners have been creating and researching their own Science Passion Project. The aim was to build a project based on the learners' favourite topic. The chosen topics include space, seeing colours, superhero powers, cooking, and more.
Showcased on 19 April 2018 in the MPR, the learners presented their project to Year 4, 5, 6, and 7 learners and their parents. Their presentations included posters, practical, videos, games, questionnaires, tests, and food tastings.
The Nexus teachers praised our learners' efforts in showcasing their Science Passion Projects. "I enjoyed seeing the work that was put into the projects," shared Mr. Phil. "Among the great things I saw, I enjoyed having my eyesight tested, my sense of smell questioned, and learning that there is no soap in hand sanitizer".
Ms. Leilah also shared the interesting facts she learned from the project. "Who'd have thought if I smell a banana but eat an apple, the apple tastes like a banana? Thank you for all your hard work and thank you to your wonderful Science teachers, who introduced this project to you".