Deeper understanding on Autism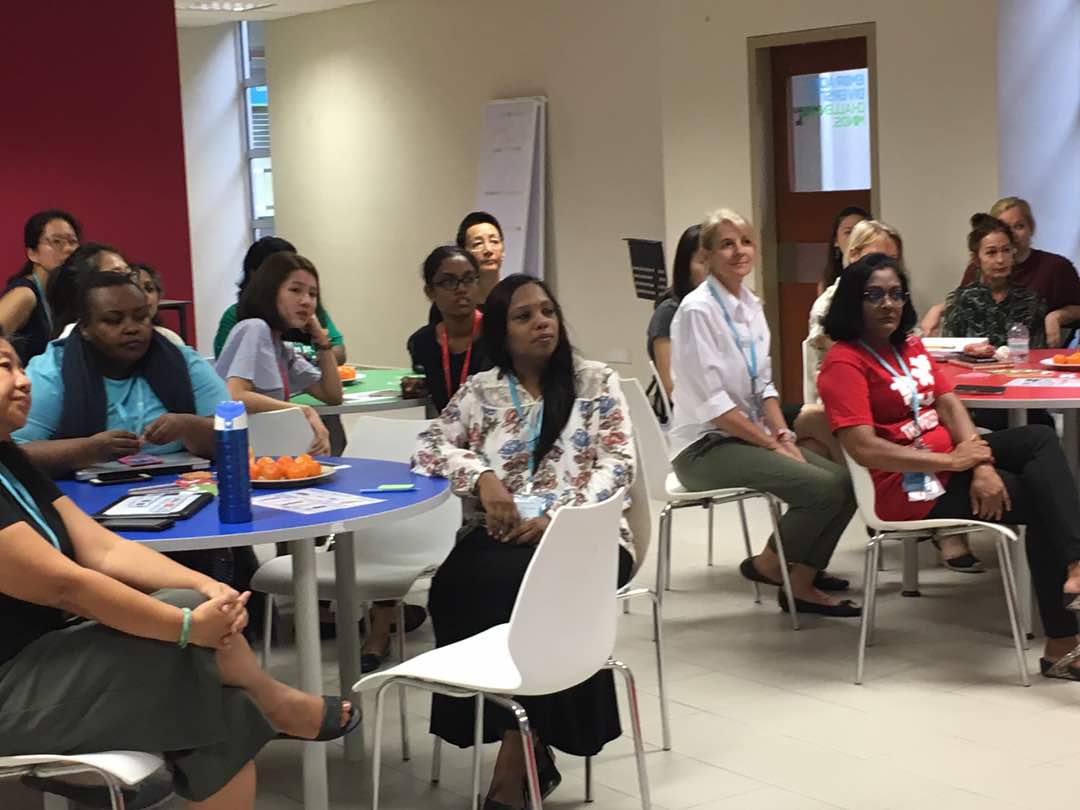 At Nexus International School, we welcome and celebrate diversity. For the past ten years, Nexus have opened its doors to learners with various learning abilities, skills and needs. Our experienced and caring Inclusion and class teachers embrace the child-centered approach and drive the inclusion forward in collaboration with learners, parents and community.
As a part of the Autism Awareness month, our Primary Inclusion team and Personal Learning assistants led a session about Autism and how to support our Autistic learners in school. Among the attendees there were our primary and secondary class and specialist teachers, teaching assistants and peripatetic music teachers. The goal of the session was to remind the participants about the uniqueness of our Autistic learners as well as to equip them with some practical, research-based strategies and resources to be applied in lessons and during play time.
We are very proud to see our Autistic learners develop and achieve so much in their academic and social areas since they have joined Nexus. However, we know it is crucial to continue to develop professionally to ensure that all Nexus learners achieve their best and are challenged appropriately. Embracing diversity and challenging minds should be the only way forward.
Karine Kratz
Head of Inclusion in Primary.