Forest Trekking in FRIM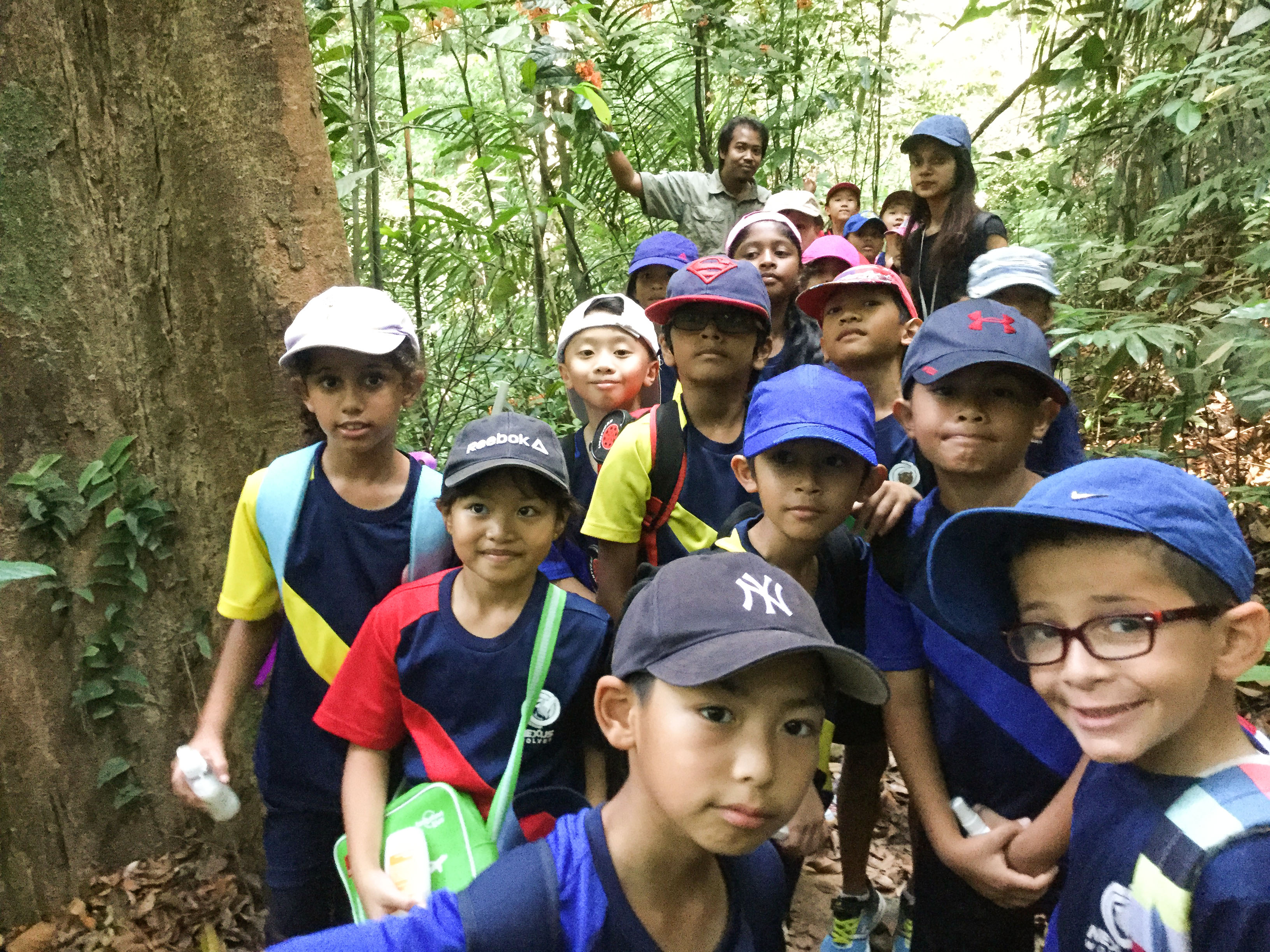 Can we live without rainforests? Recently, our Year 3 learners trekked through the Forest Research Institute Malaysia (FRIM) to find their answers. Radiating with enthusiasm and curiosity, our learners navigated the dense forest with the help of experienced guides. The chances of getting lost in the forest are very high, so they followed the guide's survival tip to never walk alone.

Our learners discovered fascinating facts about Malaysia's popular forest reserve, which is located a drive away from the city centre. Fun facts about the beautiful trees were also shared no less. "I found a tree with a sticky texture, and we can make bubble gum and erasers with it," said learner Maitha.

Learners Tawfeeq and Sophia were drawn to leaves. "I learned that when you take two leaves and crush them together, you can get a smell," shared Tawfeeq. On the other hand, Sophia found a certain fluffy leaf that can form into soap when they are rubbed together.  
Before their trip ended, learner Iman wrapped it up with another interesting fact, "Did you know that there is a tree which can be used to make perfume?'. Well, there's always something new to learn with Nexus learners every day.