Huddle in the Hub Space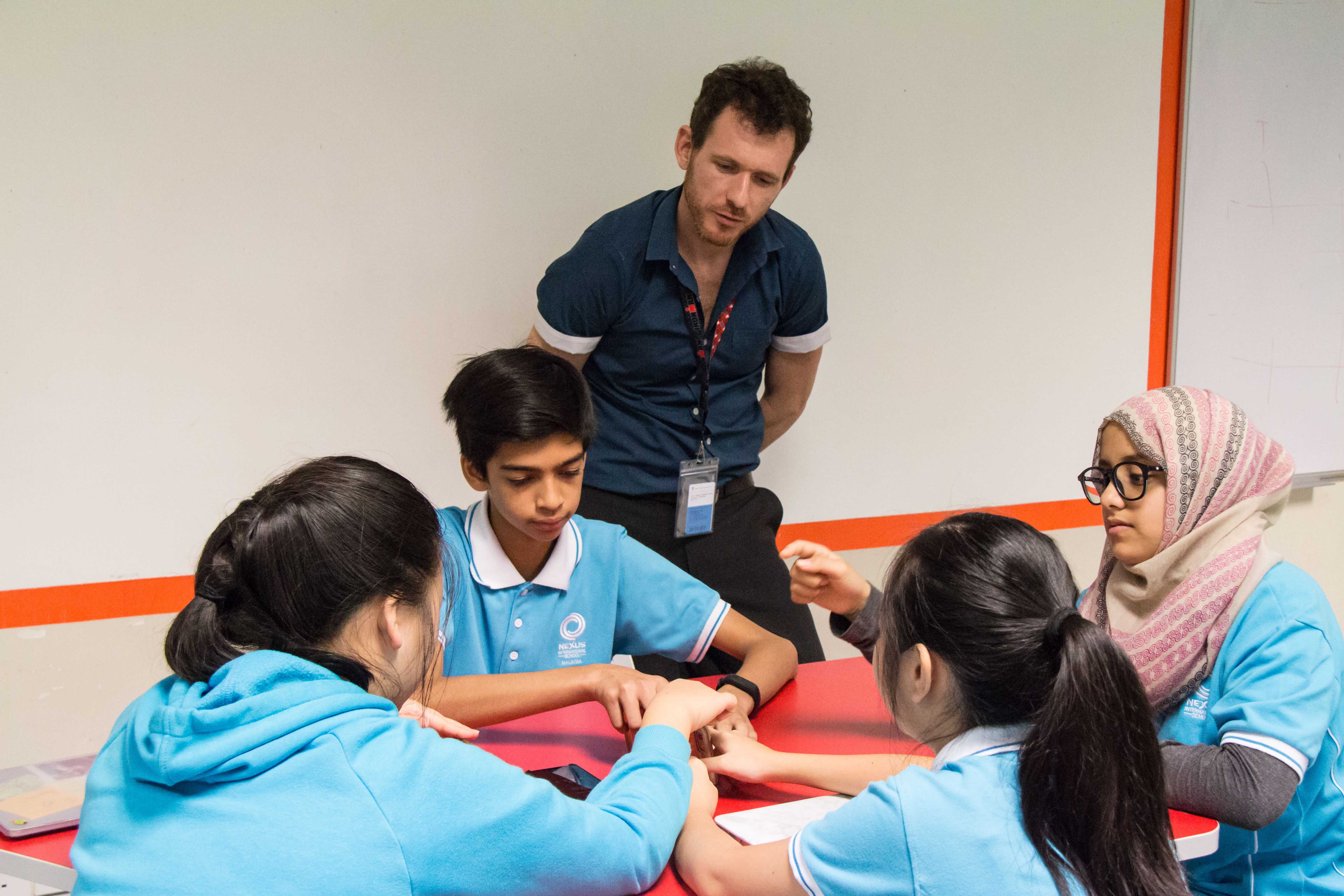 This week, a mind-boggling situation kept the middle school learners busy in the hub space. A cosy space designed for collaborative learning tasks, the hub space is where our learners go to enrich their understanding of various topics that often last for 2-3 lessons. This time around, the learners came together to solve a problem called the Fleas Problem. They gathered in groups of mixed ability and brainstormed using their algebra and sequences skills. The rule was to discover the minimum number of moves that it would take for all the fleas to be stood up. However, the ultimate objective was to try to discover if there was an underlying formula that would calculate the number of moves for any amount of fleas.
Much to the learners' delight, they were given the freedom to approach this problem however they wanted. Some chose to become the fleas themselves, some used mobile phones or pens to represent the fleas whilst others formulated complex notation on paper. The learners enjoyed seeking solutions in groups of mixed abilities. They have the opportunity to work with learners that they wouldn't usually work with. The learners were also given the chance to regularly challenge their problem-solving skills, and tasks like these gave them an opportunity to think creatively through mathematics. It was an interesting experience for the learners to compare and contrast the different approaches to the same problem.