IGCSE Award - Top in Country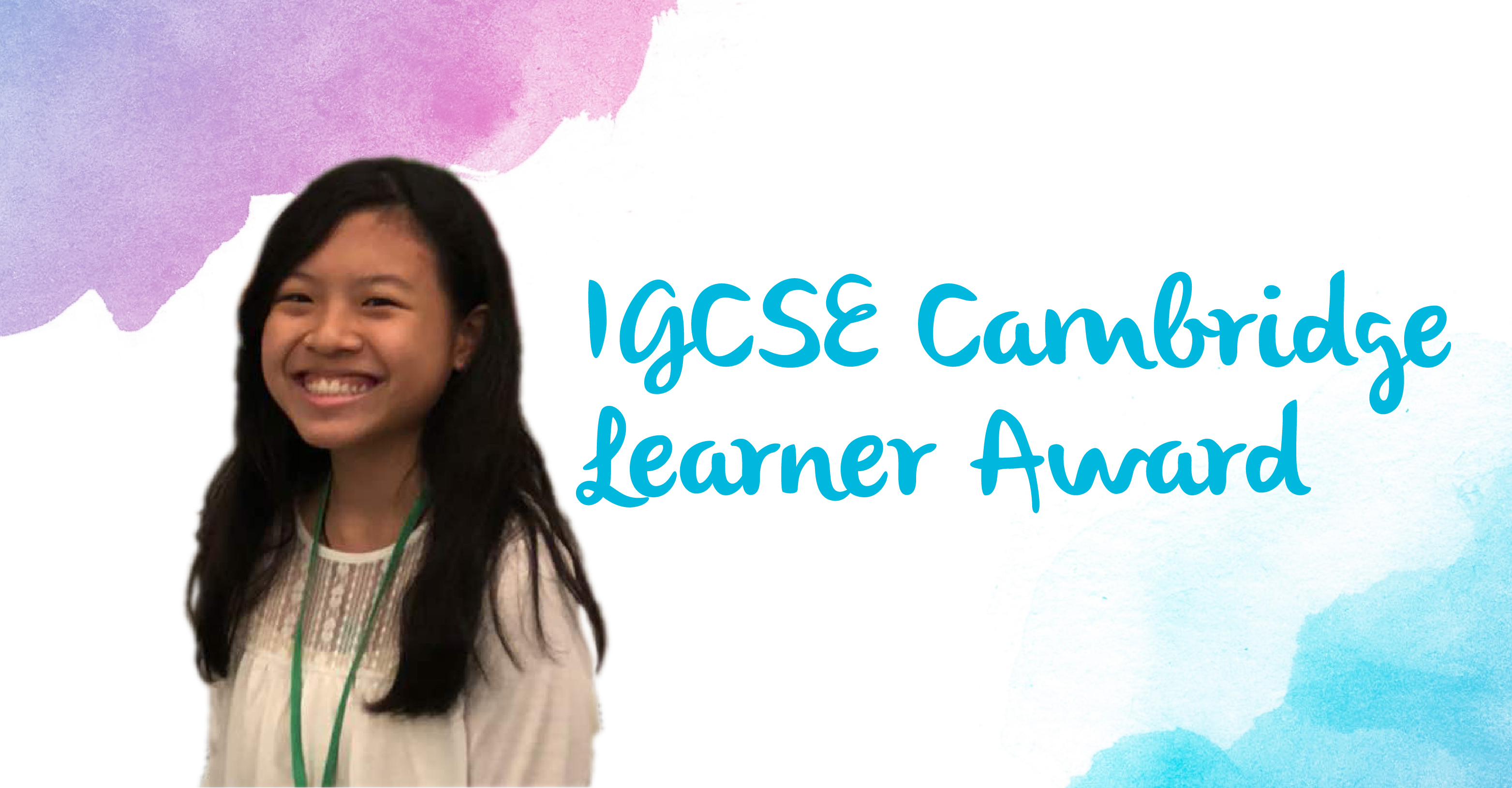 Nexus learner, Tan Kwan Wynn was recently recognised as an Outstanding Cambridge Learner for the 2019 IGCSE examinations. She received the award for being the top in the country for International Mathematics.

Last year, more than one million students sat for the Cambridge examinations in over 10,000 schools around the world, including Malaysia, UK, the USA, China, India and Singapore, as well as throughout Europe, South America and the Middle East - which makes this an amazing achievement for Kwan Wynn and the school.

Kwan Wynn is currently studying in the United Kingdom and plans to further her studies in either mechanical engineering or computer science. 

1. How did Nexus help you?
In the final months following our mock exams and leading up to our actual IGCSEs, many of our classes were revision sessions, in addition to extra drop-in sessions planned during lunchtimes. We were given a lot of time to practise past year paper questions under the supervision of teachers. There was always the opportunity to ask our teachers questions about anything we needed to know. Teachers also often encouraged learners to put in requests for a topic to be discussed if we needed extra help so that it could be revisited during the revision sessions. All in all, the teachers were always very approachable and eager to help.

2. Tell us about your experience in Nexus.
I always felt that the community at Nexus was very welcoming and friendly, in terms of both students and staff. Although they really challenged me, the classes were also very enjoyable.

3. How is Nexus different?
In many subjects, we were often given projects to work on and asked to do our own research on topics in the curriculum, rather than only having the teacher teaching us everything we needed to know. Independent learning was a big focus in Nexus and this I feel has helped prepare me for my pre-university and tertiary education. Nexus is also an inclusive school and provides opportunities for everyone - whether it was a concert performance or a competition that I wanted to enter, I would be able to do so.

4. What's the secret to your success?
Many people will tell you this, but to do well in exams, you have to revise consistently and make sure to space out your revision of each topic. I revised mainly from the textbook and multiple online resources which are available at Nexus. I also used past year papers to practise after I completed my revision. Nexus helped in providing a structured environment in which I could study with help within reach if I needed it.

5. What kind of extracurricular activities did you take at school?
I participated in many Co-curricular activities which were on offer at Nexus for example, the string orchestra, Model United Nations and in the Nexus Community, which was a community service group working closely with a Myanmar refugee centre. I also signed up as an independent member of the student council for two years and participated in academic competitions as well, namely F1 in Schools, the UKMT Maths Challenge and the SASMO Maths competition.