Nexus Learner Ariane Awarded Top in Malaysia for Pearson Edexcel IGCSE French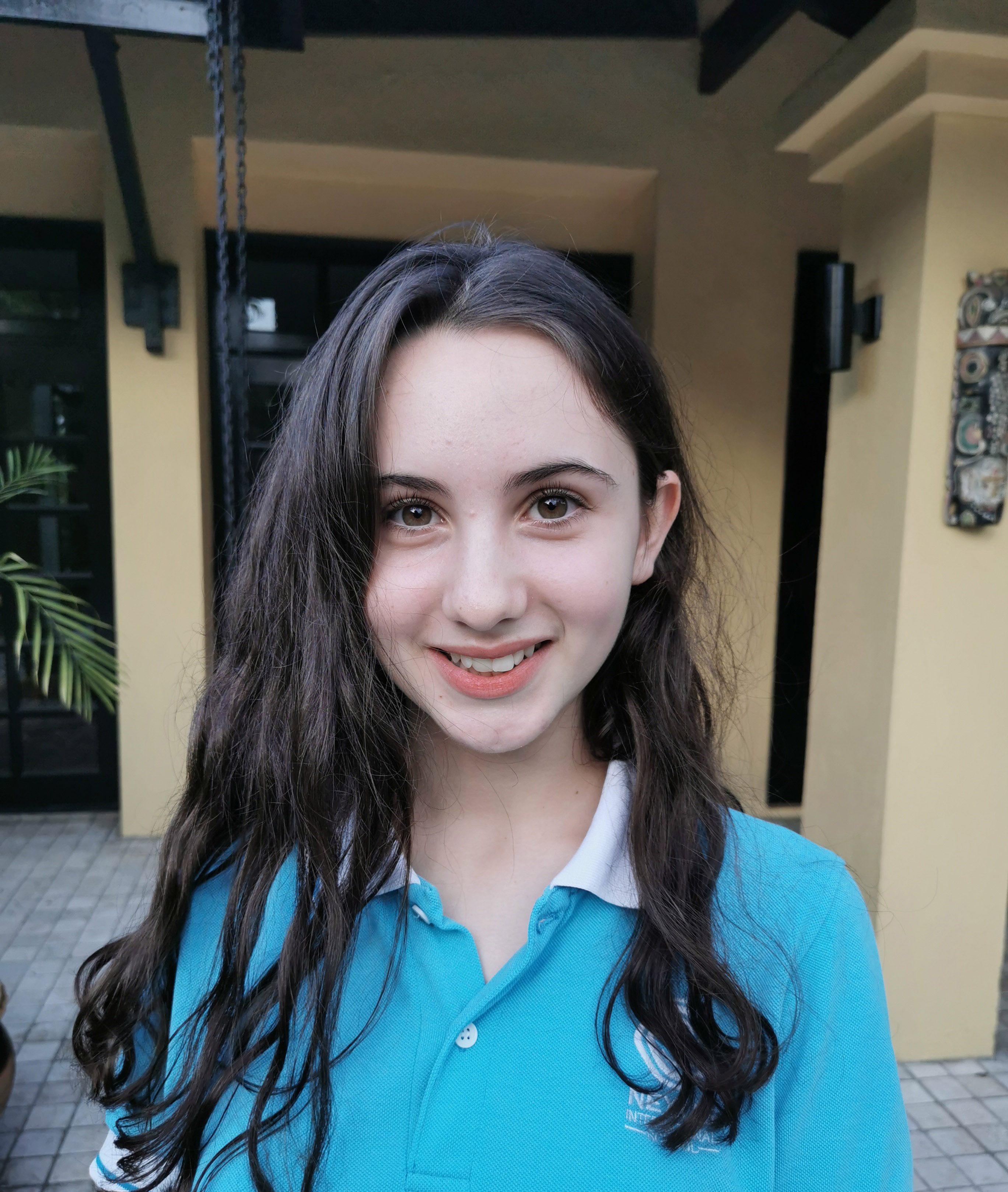 Ariane Ines Mamelle, a current Year 11 learner at Nexus, was awarded a Pearson Outstanding Learner Award after scoring the highest mark in Malaysia in the International GCSE French examination in summer 2019.
Throughout her preparations for the IGCSE examination, Ariane was coached by Nexus French teacher, Ms Isabelle Henderson
Read the interview below with Ariane and her teacher.
1. How long have you been with Nexus?
I first came to Nexus in 2009, and so this is my 11th year at Nexus.
2. How long have you been studying French?
I went to a French kindergarten in France until the age of 5. When I was a primary student, there weren't any French classes, and so my parents taught me how to read and write in French using an online service for two hours each week for two years. For another two years, I studied using French work booklets. French is offered at Nexus from year 7 onwards, so I started taking French lessons at school from year 7 till now. For IGCSE, French is offered as a Foreign Language at Nexus, so I took this option.
3. How did you prepare for the IGCSE French examination?
I went for lunchtime lessons with Nexus French teacher, Mrs Isabelle Henderson who very kindly helped me to prepare for my oral examination as well as coached me in grammar to prepare for the reading and writing exams. With Mrs Isabelle, we did some mock oral examinations to be fully prepared for the real one. Past year papers were a big help to me as well, since I was able to improve my use of tenses and learn how to connect them.
4. How did the teachers inspire you at Nexus?
Mrs Isabelle was very nice and inspired me to work hard as she was spending a lot of her time and effort on me. She really pushed me to do my best. 
5. What do you like about studying at Nexus?
I love the fact that we have access to many different resources of information and teachers are always willing to explain or help the students to understand the work more clearly.
6. What's the secret of your success?
I constantly practised my orals before the exam. I made sure I did past year papers  and worked on my tenses, spelling, use of accents, and sentence structures, which significantly improved my writing.
7. What are your plans for IB? 
I think that I will be taking the French Higher Level for IB.
8. Has this award motivated you more? 
It has motivated me to work harder and get good grades for French in IB although my main motivation is that I love to learn.
Ariane's French teacher at Nexus gives us some insights to her success: 
Isabelle met Ariane outside of class every Wednesday during her lunchtime to support her throughout her learning. Ariane started taking Spanish in Year 10 and was unable to attend Ms Isabelle's timetabled classes. 
"Ariane is a conscientious, positive and determined student. I think her final result is a credit to her hard work and never giving up on herself," adds Isabelle.