Top IGCSE Results 2020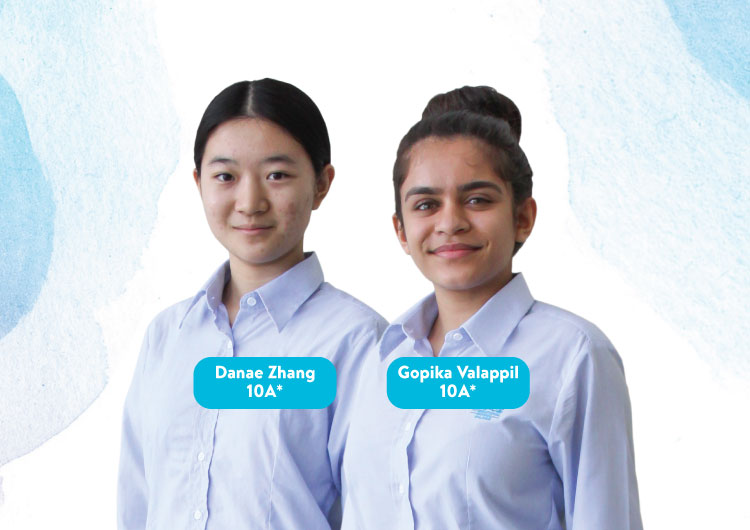 Nexus Achieves Top IGCSE Results
Despite the extraordinary circumstances and cancellation of the IGCSE 2020 examinations triggered by the Covid-19 pandemic, IGCSE candidates around the world this year received their results recently based on statistical modelling by CAIE, predicted grades by teachers and schools' past records.   
Students at Nexus International School Malaysia were also once again celebrating outstanding IGCSE 2020 results.  96% of all grades were at the higher level of A*-C,  whilst 51% were at the the top level of A*/A.  Half of the year group achieved A*/A grades in at least 5 or more subjects, whilst an incredible 25% achieved the top grades in 9 or more subjects.     
Fast Facts about IGCSE 2020 Results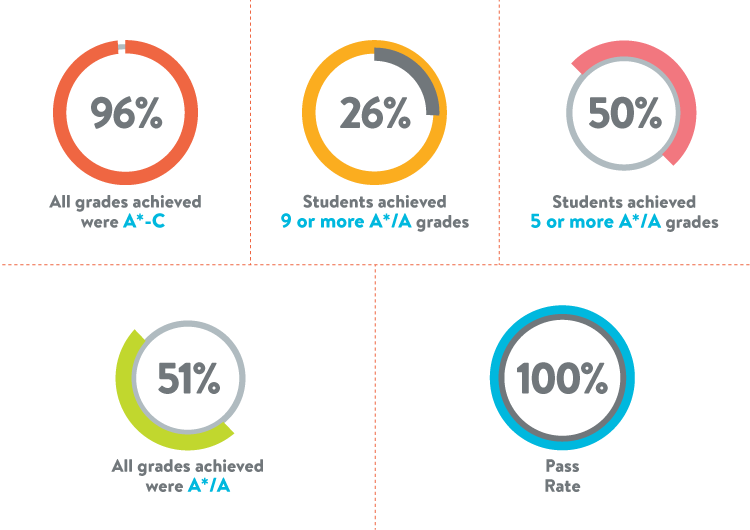 IGCSE 2020 Top Scorers - 10 A*
Two students, Gopika Valappil and Danae Zhang were also among the top in the nation with a perfect score of 10 A*. 
Danae Zhang who hails from China has enjoyed the openness and positive learning culture at Nexus. She is especially proud that, as a non-native speaker, she achieved an A* in English First Language. 
"Teachers are very encouraging at Nexus. I learnt to play the clarinet at Nexus and have always been able to approach any teacher for help, if I needed," says Danae who has been studying at Nexus since Year 9. Her hard work has indeed paid off, since the school recently awarded her with a partial scholarship to continue to study the IB programme. 
Gopika Valappil on the other hand, is a British national who has been with Nexus for more than 4 years. Gopika had hoped for 10 As but was quite uncertain about the results she would receive, due to the cancellation of exams.
"Nexus teachers provided a lot of guidance and help throughout our exam period. My decision to continue with the IB Diploma course at Nexus was also based on the extensive support I saw my seniors receive from Nexus teachers throughout their two years in the IBDP pre-university course," says Gopika.
"With the IB programme, I feel that I am able to keep my options open and study a wide range of subjects," she adds. 
As a school, Nexus strongly emphasises on the personal development of the learners as well as their academic success so that they are ready for the challenges ahead of them in an ever-changing world.  This will continue for the many students who have now embarked on the IB Diploma at Nexus.  
"Students have worked incredibly hard and shown great resilience during this tough time. Supported by good teaching, it is of no surprise that we have achieved record level results again," says David Griffiths, Nexus Principal. 
School is Open - Book A Personal Tour * by appointment only
Get to know more about the Nexus IGCSE & Middle School programme as well as it's Preschool, Primary, Pre-university (IBDP) and Boarding School by making an appointment for a personal tour with our Academic & Admissions team. Due to Covid 19 SOPs, all appointments are by appointment only. Partial IB scholarships and fee waivers are available.
Register for a personal tour at
www.nexus.edu.my/openday/
. You may also send an email to
admissions@nexus.edu.my
or call 03 - 8889 3868 for more information.