Nexus 10th Anniversary Charity Spring Concert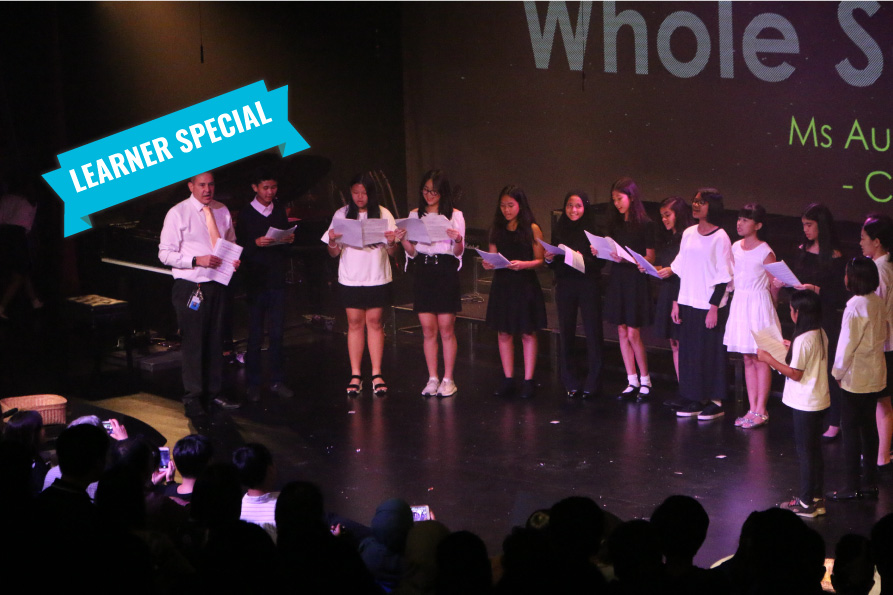 Of bright lights, music and delight; Nexus' first charity concert, in conjunction with commemorating their 10th anniversary, rendered an exceptionally successful night. The Autism Cafe Project and Rumah Keluarga Kami are two charities taking steps towards a brighter world for the individuals taken under their wings. In an effort to supporting their cause, all profits generated from our very first student-led initiated concert would go to purchasing Rumah Keluarga Kami a new piano and Autism Cafe Project a van for their establishment and as a virtuous donation.
The audience had the pleasure of watching months of hard work and tenacity by Nexus performers of all ages bring their musical talents to the stage; of which were comprised of melodic masterpieces from the orchestra, traditional Chinese gu zheng (古筝) players, a contemporary and Chinese drum piece and captivating voices from the choir, among an array of other great pieces. The children of Rumah Keluarga Kami collaborated with the choir to wrap up the night, each holding a candle in hand to perform Michael Jackson's Heal the World. It was a fantastic experience being part of the audience as our voices joined forces with theirs to celebrate the end of a meaningful night packed with joy, friends and loving family.
In addition to the proceeds generated for the two charities, Mr. BK Gan, one of our honoured guests of the night, fortunately agreed to contribute a brand new piano for the Rumah Keluarga Kami children's home in the endeavour of enhancing their musical education while giving a true kickstart to Nexus' Autism Awareness Month, and integrating the spirit of giving back into The Nexus Way.