Nexus Alumni: Emily Kuik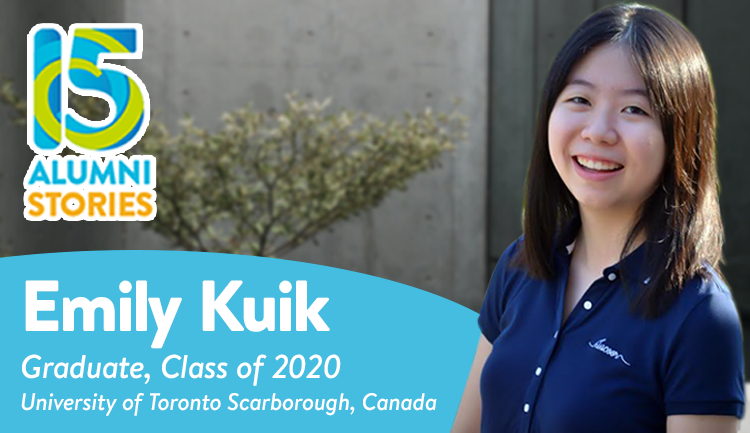 To celebrate our 15th anniversary, we're privileged to spotlight the Nexus alumni who have magnified the Nexus legacy!

Introducing Emily Kuik, a Nexus alumna currently at University of Toronto Scarborough, Canada. After achieving 44/45 marks in the 2020 IBDP Examinations, Emily scaled to greater heights by heading to Canada after receiving the prestigious and competitive Lester B. Pearson scholarship!

Currently, Emily is pursuing a specialist (co-op) degree in Psychology and a minor in Linguistics at the University of Toronto Scarborough. For the past year, she was a Research Trainee at Centre for Addiction and Mental Health (CAMH), Canada's largest mental health teaching hospital and one of the world's leading research centres in its field.

We are proud to see our Nexus Alumni embodying responsibility, resilience, and relevance in their academic path. Emily is nothing short of extraordinary and we're thrilled to have been part of her journey!