Nexus IB Scholarships are back!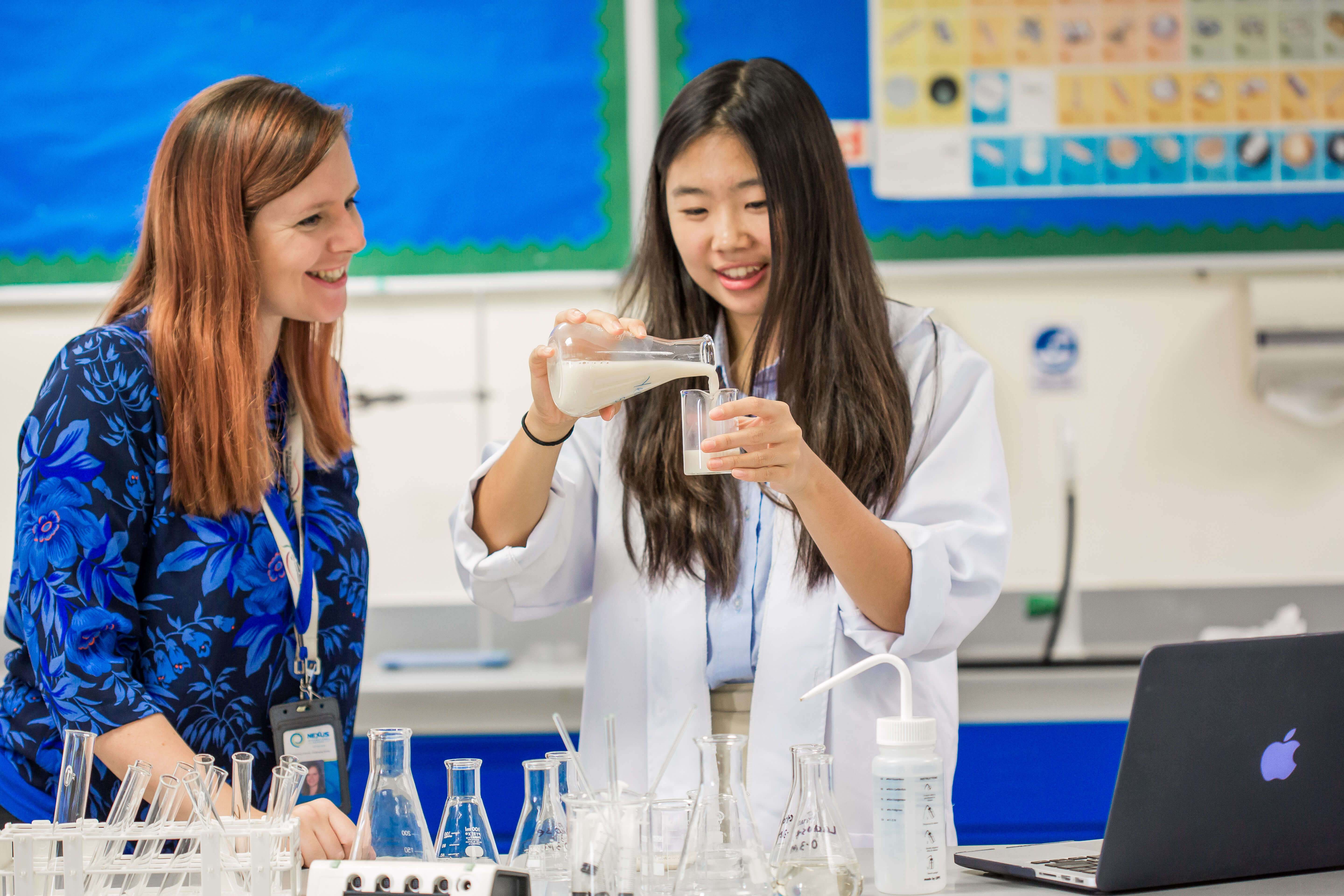 For the 9th consecutive year, Nexus International School Malaysia is awarding pre-university scholarships to students to pursue the prestigious two-year International Baccalaureate (IB) Diploma programme at the school.
IB Diploma Scholarships 
The scholarship offers up to 100% tuition fee waiver and covers the cost of application fee, registration fee, technology fee and boarding fee (for those interested in boarding) for Years 12 and 13. Open to all public, private and international school students between ages 15 to 18 years, students who have recently completed their SPM, IGCSE, O-levels or IB equivalent examinations are encouraged to apply.
The full and partial scholarships worth almost RM 300,000 are awarded based on the strength of the student's academic performance, strong background in other school activities including leadership, sport, arts and school community involvement. Preference is given to those who would not otherwise have the opportunity to attend and benefit from a school such as Nexus International School Malaysia.
The IB Diploma Programme
The IB Diploma is highly recognised and respected by the world's leading universities. The programme aims to develop students who have excellent breadth and depth of knowledge who can flourish physically, intellectually, emotionally and ethically. Through the programme, students reflect on the nature of knowledge, complete independent research and undertake a project that often involves community service. 
The way in which the programme is designed gives an opportunity for learners to apply their knowledge and skills to gain valuable experience outside the academic world. 
As a school that offers the IB Diploma Programme, Nexus strongly advocates global-citizenship, cultural diversity, and inclusivity, which is very much in line with the programme's international goals. 
"The Nexus Way" – which encompasses mindsets, relationships, inclusion, and innovation – is the philosophy that the teachers practice to nurture and support the students throughout their studies and make them truly global citizens.

Be Part of the Nexus Success Story
Every year, the scholarship program has produced high achievers and admirable young students who have taken their productive places in the global community. "Nexus teachers know exactly what we have to do to improve our exam responses and our internal assessments. They also know the syllabus very well. They are very supportive and are always available for us when we have questions," says Emily Kuik, a past scholarship recipient who achieved 44 points in IB Diploma 2020, and received the Lester Pearson B. Scholarship to study Psychology in University of Toronto. 
Another scholarship student Khoo Qi Xuan achieved a perfect score of 45 points in IB Diploma 2019 and was offered a place in Duke University, USA to study Economics and Computer Science. He was also among only 10 students worldwide who were awarded the Karsh International Scholarship.
"Indeed, my journey with Nexus was one of personal growth and intellectual development, brimming with diversity and exciting challenges. My IB journey with Nexus will definitely be one of the most colourful pages in my book of life," says Khoo.
How to Apply? 
Students who are interested to apply are required to complete an application form downloaded from the Nexus website (
www.nexus.edu.my/admissions/nexus-scholarships
) and submit it along with an essay of not less than 300 words, certificates and other supporting documents as stated in the application form.  Apply before 6th January.