Nexus presents Grease The Musical!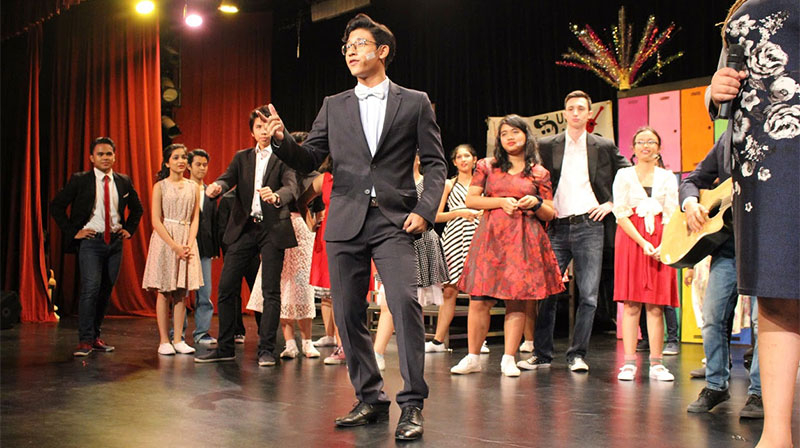 Tickets: Adult RM25 | Concession RM15 | Family RM65 (2 adults & 2 children)


Nexus International School's production of "Grease" was an amazing showcase of talent, teamwork and passion for the musical arts. The show masterpiece was rehearsed and produced by the staff and over 60 learners in just 6 months. Jason Hudson and Amy Avilia as joint Directors expertly recreated the evocative scenes we all remember and love from this 1978 blockbuster rock 'n roll movie; Rydell High's school yard, Marty's pyjama party, the Burger Palace Diner and drive-in movie, complete with the "Greased Lightning" vehicle. With the addition of colourful and authentic costumes, the audience were instantly transported back to the emerging American rock culture of the 1950s.

The rollicking musical score, filled with numerous nostalgic and memorable songs, was imaginatively interpreted by Tim Costello as Musical Director, with great support from choreographers Grace Nichols and Maria Hudson. The Principal of Nexus International School also joined in the fun by masterfully playing flute in the live orchestra that largely comprised of Nexus learners.

Suffice to say, the audience came to watch a school play, and left the auditorium with songs in their hearts and minds after a night of an unforgettable musical performance.