Painting a Powerful Message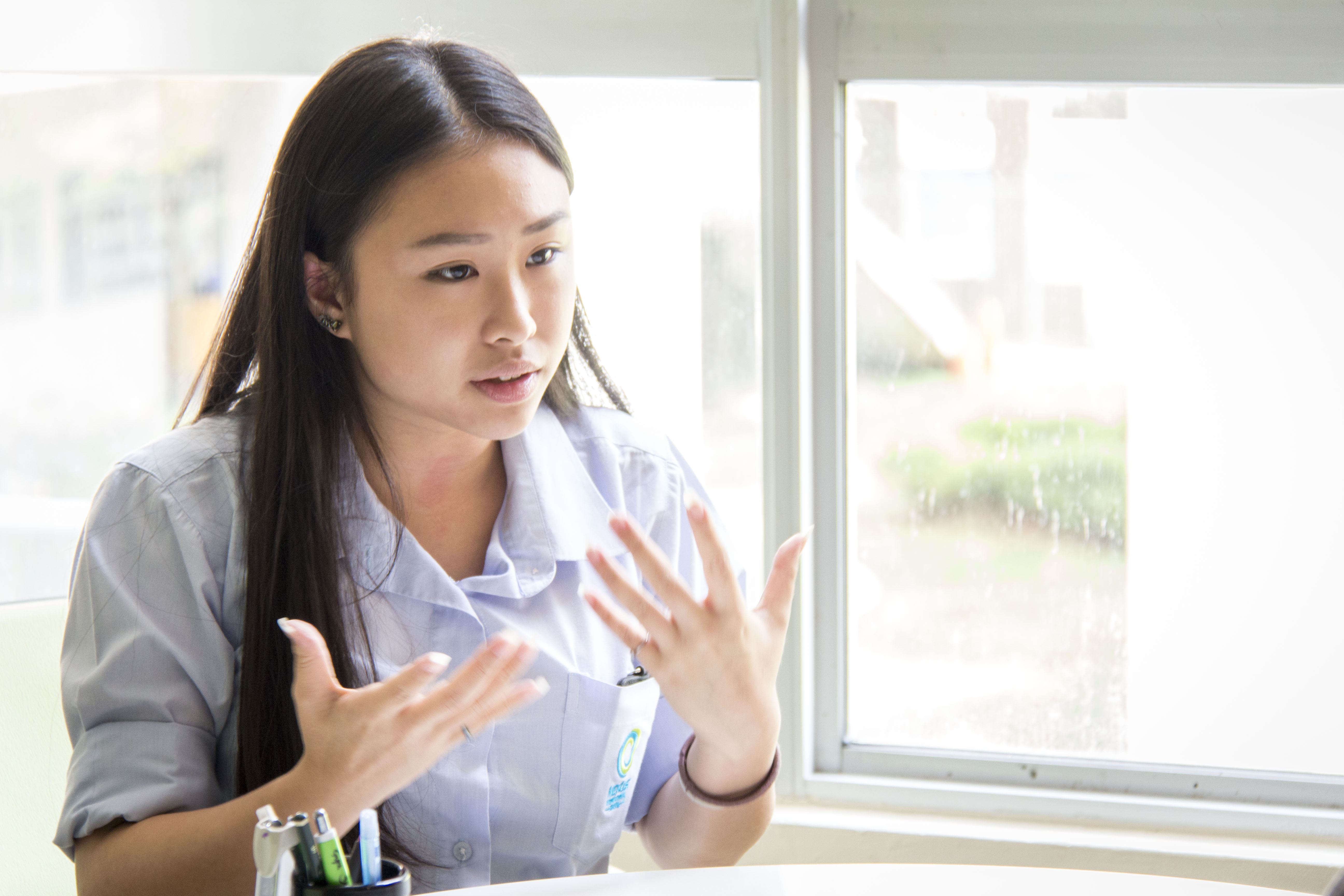 So much of what we know about global issues stem from the familiar. Climate change, world hunger and human rights have lawmakers and environmentalists discussing for decades. Our learner Xin Yi is shifting her focus to growing global issues that require attention now more than ever. In hopes of raising awareness about overlooked global issues, she is spearheading an ambitious art series for her CAS (Creative, Action, Service) project for IB. "If you ask a Year 7 or 8 learner about global issues, the top few picks will be global warming and racism. No one talks about other issues that are underlined by the society," she declared.
IB learner Xin Yi became acquainted with her artistic interest in Year 7 when she was challenged to innovate artworks by famous artists around the world. When she chose science over arts in Year 10, she halted her creative pastime before returning to her roots for a mandatory CAS project. "CAS has given me the opportunity to take my own artistic approaches and continue to build on my creativity. That drove me to this state in producing art pieces in my own time".  
Starting now until early next year, Xin Yi will be painting ten acrylic artworks that are inspired by modern global issues. 'Poverty' was her first painting. "It's a common topic, but I decided to do that for a reason," she began. "For every painting that I do, there will be a display note. In the display note for 'Poverty', there's a QR code to a link where anyone could donate money to charitable organisations that distribute funds to people who live in poverty. That's why I decided to do 'Poverty' because I could present an opportunity for people to donate".
Between her IB lessons and extra-curricular activities, Xin Yi is completing the final touches on her second artwork. "I'm currently working on a piece on racism. This painting is a fusion of the recent campaign called Black Lives Matter," she revealed. "In recent years, there has been an issue of black discrimination around the society where a lot of black people were killed innocently by the police. This has raised a number of issues around the community. When I finished my piece, which would hopefully be next month, it will become more apparent how this painting can send out different kinds of messages," she explained.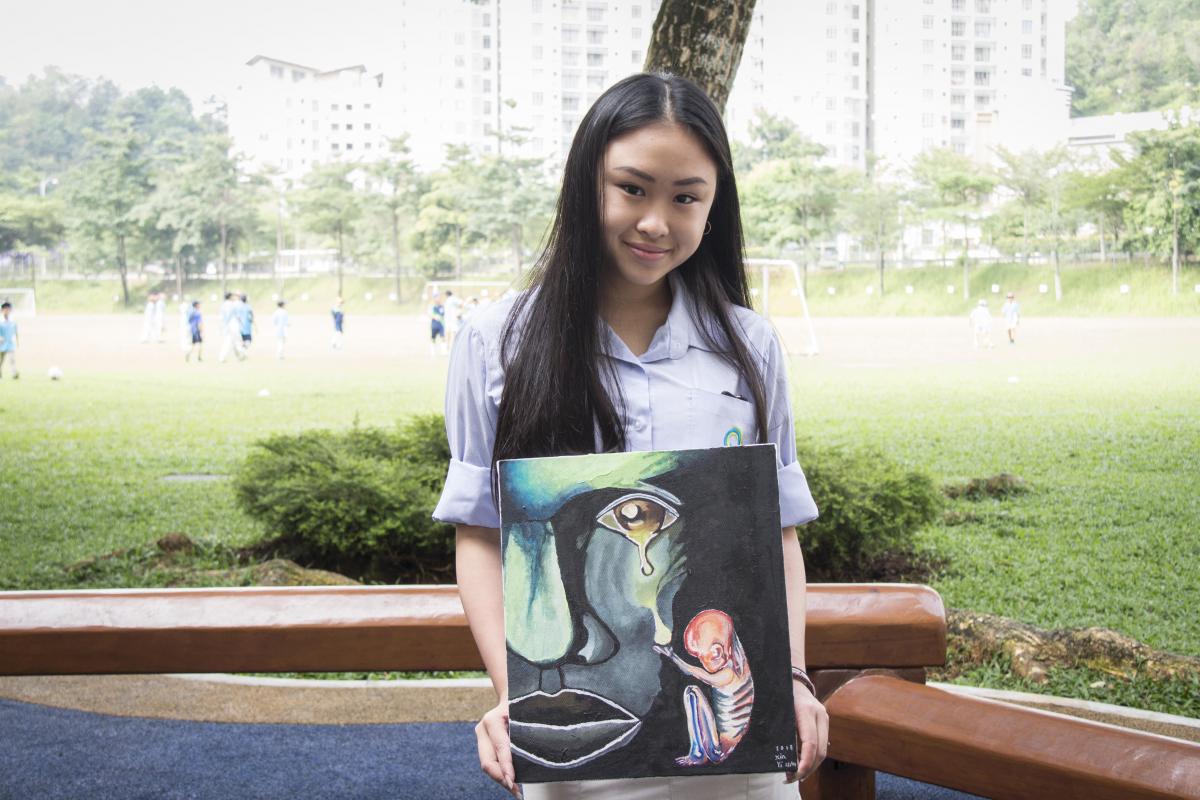 You might be under the impression that a picture paints a thousand words, but Xin Yi proves that it can also paint a powerful message. Striking for deeper awareness about modern global issues among the younger generation, Xin Yi believes her paintings could help the learners to understand issues that they have never heard of such as identity theft.
"These paintings can really help to feed them new information. My painting is not a fuel for news, but a lighter to kick-start the fuel. Whether it's the overall painting or little word they see across my artwork, I hope it will lead them to continue research on these issues to further their understanding. Then, they can go and impart this knowledge to other learners when they go to a later stage of maturity and growth," she hoped.
Structured to produce specific learning outcomes, the CAS project was more than a platform for Xin Yi to incorporate the global engagement and ethical choices. "It doesn't just teach me to be an all-rounded thinker or altruistic person. It inspires me to help myself as well as others. I realised that by involving a bigger community, I stand by the values and significance in this project," she opined.
Most Wednesdays, Xin Yi practices her creativity on canvas under the guidance of her art supervisor. Aside from honing her artistic skills, she discovered the virtue of patience in the process. "Painting takes a lot of time, and it's very time-consuming. What I learned the most is to be patient because I always want to get it finished and completed, but no, I want to focus on the quality of it. I enjoy painting and delivering my best work. When it comes to time, quantity and quality, I would opt for quality because I want to create a powerful message that can make a huge impact".