SEA Maths Competition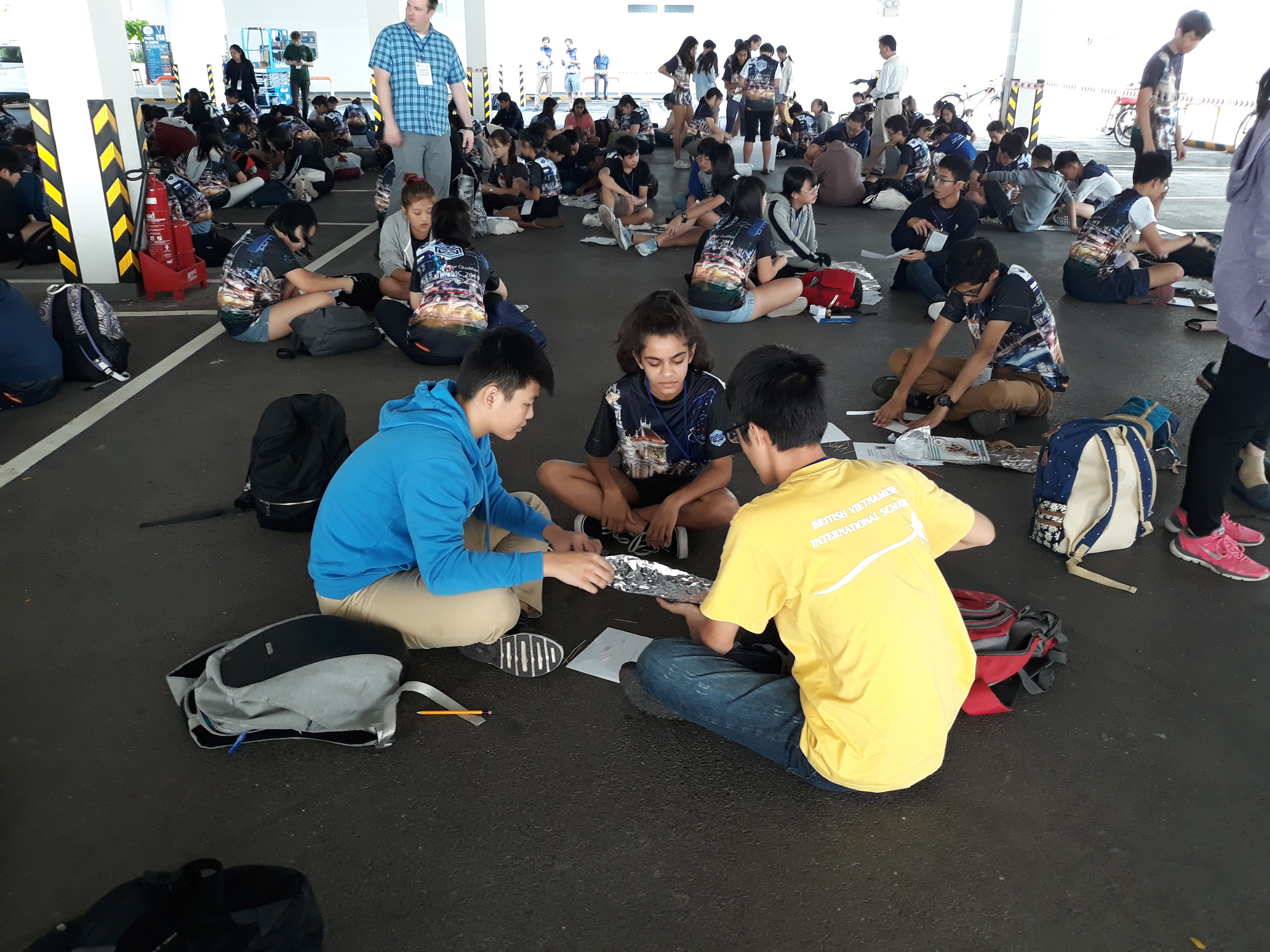 On Friday 1st March, six of our Year 9 and 10 learners (and Mr Phil and Ms Bridget) left Nexus to take part in the World Mathematics Championship qualifier at the International School Ho Chi Minh City. The event challenged them and gave them ample opportunity to showcase the creativity in Mathematics, as well as tested their skills against high-level competition. The learners who attended were: Yong Whye Ng, Bill Ma, Yuan Xin Goh, Gopika Valappil, Jia Shern Lo, and Eason Qin.
Learners took part in nine exciting rounds, covering six categories over two days. These categories included the "innovation round", requiring learners to create a 'boat' that held as many marbles as possible without sinking. They then moved onto the "pursuit" round, testing both their physical and mathematical speed - learners had to answer questions and then run to the correct desk around the sports hall to hand it in.
The inspiration round gave the Nexus learners the chance to showcase their Communication skills, as they had to create a three minute presentation based on a stimulus. They also displayed further PATS-ATL skills through Collaboration with one another and Thinking skills throughout. A special congratulations should be given to Eason Qin who won a bronze medal in the Collaboration category!
If you would like to find out more then you can visit this website
https://competition.academy/
Nexus will hopefully be participating in next year's competition, so watch this space for more information.