STEM Week at Nexus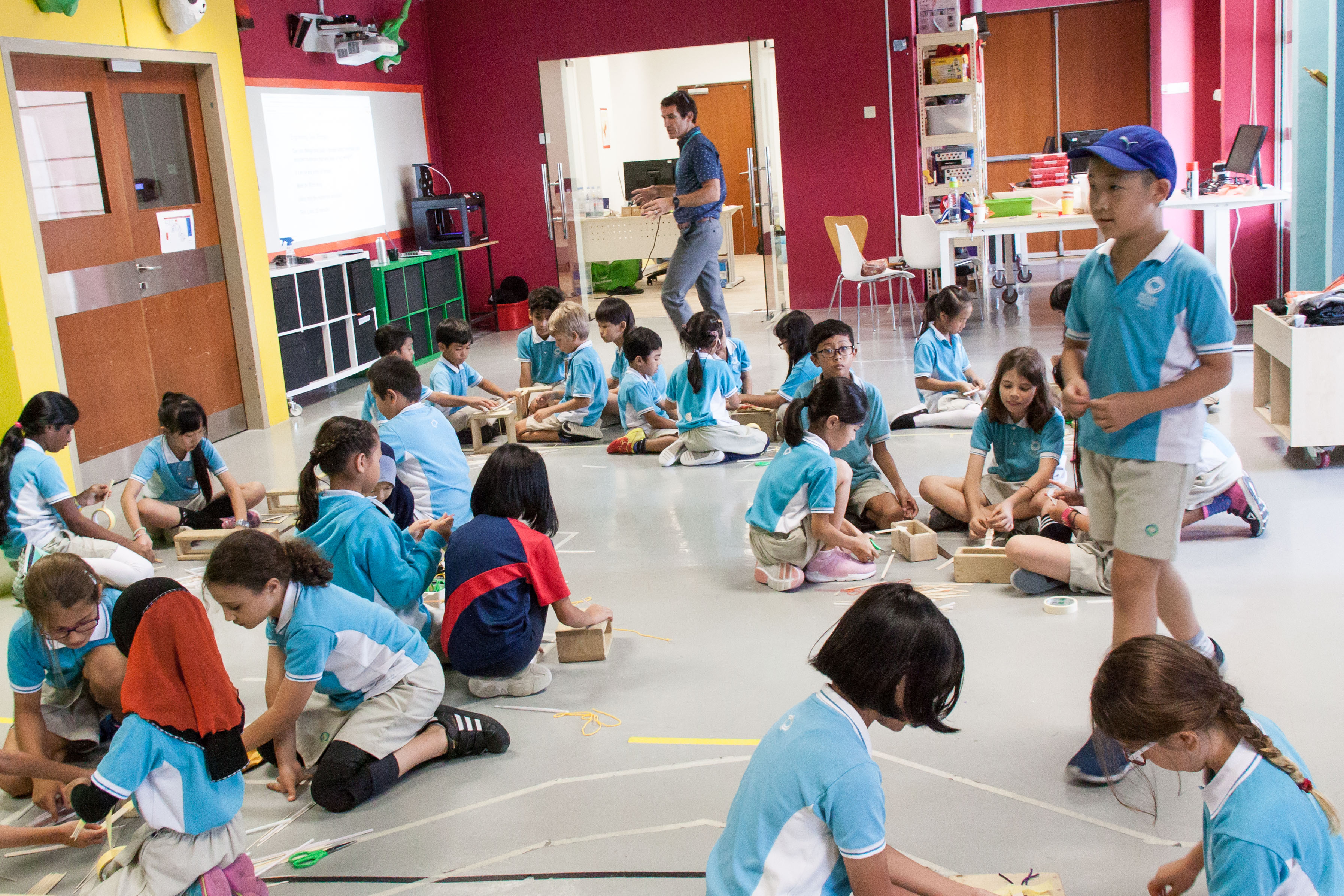 STEM stands for science, technology, engineering, and mathematics. But STEM education is far more than just sticking those subject titles together. It's a philosophy of education that embraces skills and subjects in a way that resembles real life experiences - important because it reflects how the laws of physics or physiology, mechanics or maths, pervade every part of our everyday existence.
Science is everywhere in the world around us, ever-expanding the study of the structures and behaviours of the physical and energetic worlds through observation and experiment. Whilst technology provides the practical scientific know-how and is continuously diffusing into every aspect of our lives, engineering furnishes design for the engine-heart of science, provides the layout for global systems and suggests how we can live more environmentally-friendly lives. Mathematics remains the abstract system behind all, the perfection of number found in every occupation in which we are engaged and which enables those quantum leaps in learning.
The Nexus whole school STEM week has provided primary and secondary learners with the opportunity to challenge themselves mentally and physically by participation in a wide range of such leaps - during lessons, before school, in breaks and at lunchtimes.  
This time around, the tech and engineering activities on offer included building bridges; the coding club advancing their Python programming skills; and programming Microbits to alter LED screen patterns. The Boat Float Challenge drew a huge crowd from primary – although it was the secondary learners who set the record of seventy-six coins before their boat sank. Whatever floats your boat?
In the Science Department, there were lunchtime demonstrations to inspire our younger Einsteins including super-speedy rocket launches, a gory heart and lung dissection, flaming methane bubbles and exploding hydrogen balloons. The Year 8 learners were able to showcase their Passion Projects in the MPR, which was the culmination of individual research into their own topic choices. Resultant presentations were awarded House points based on the levels of engagement demonstrated.
Meanwhile, Maths challenges on Pi Day included Tetris and the inter-House quiz, which was based on UKMT Team Challenge shuttle-round. This was a middle school competition consisting of two semi-finals (North Wolves vs South Wolves and East Wolves vs West Wolves) followed by a final (North Wolves vs West Wolves). Massive congratulations to the overall winners, North Wolves, who attained an impressive perfect score in the second round, gaining 40 points for their House. There was also a problem that no one could solve - see below if you would like to try…
On the senior front, Year 12 had the opportunity to become teachers for a session with our Year 5 and 6 learners, where they facilitated short science practicals investigating microbial growth on agar plates, which shapes are best for high speed, and how acids can affect the colour of indicator solutions. This task enabled IB students to gain leadership experience and develop mentoring skills while ensuring all their young charges had the chance to be active elements in the experiments.
The week was a great opportunity for Nexus learners to take part in exciting activities not always offered in the classroom. By facilitating exploration of science-related concepts, we hope to develop a passion for 'joined-up' thinking in all our learners and open their eyes to 'the long view' of careers in STEM fields.