Three Times a Champion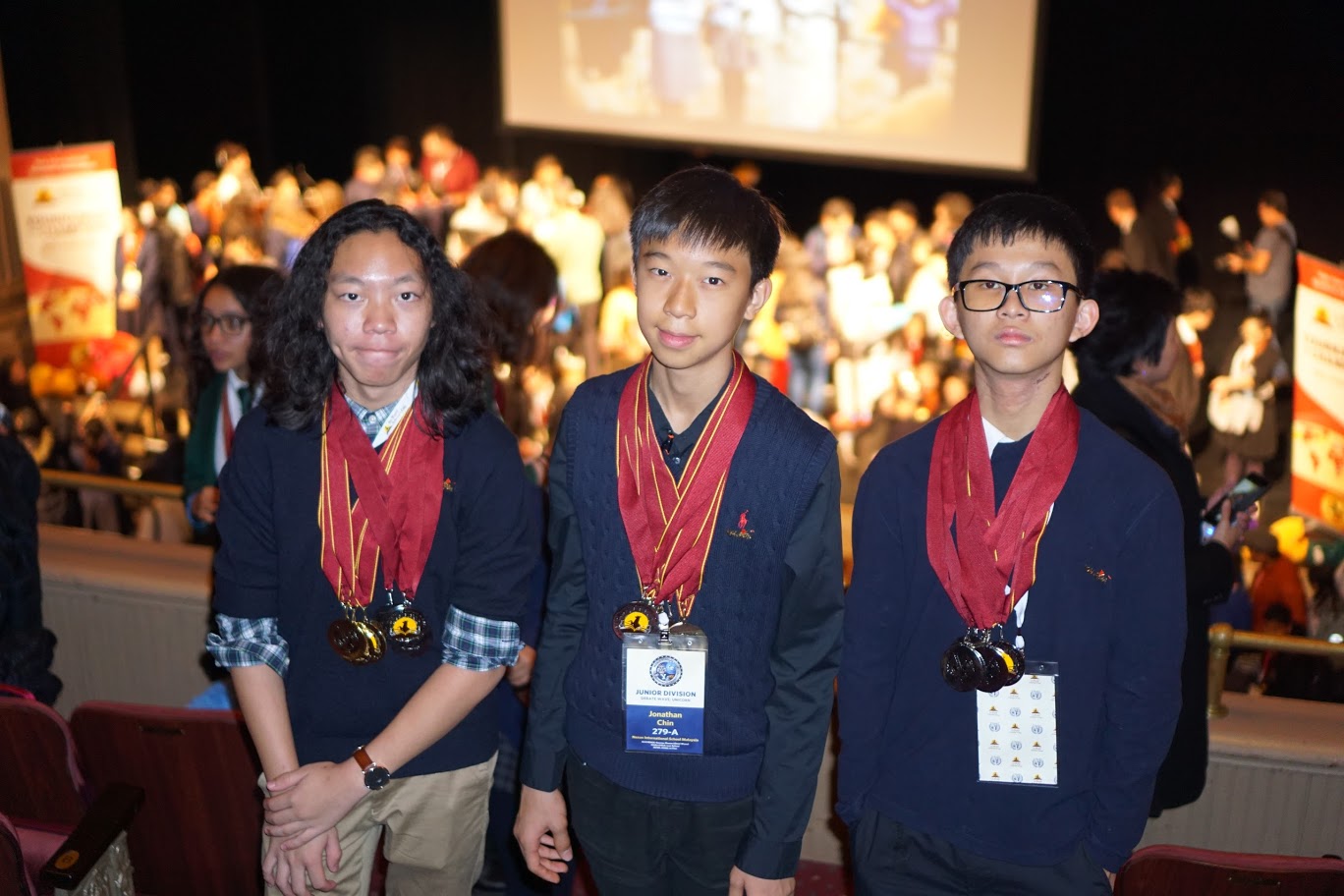 Nexus learners Yit Xiang Wong, Zack Azlin and Jonathan Wei Chin were overwhelmed with memorable experiences from the recent Tournament of Champions (TOC) of the World Scholar's Cup (WSC). Held from 10-14 November 2017 at Yale University in Connecticut, the five-day competition united 350 Junior Teams from all backgrounds and countries to participate in this global academic competition. Standards were high, but our learners' perseverance was well rewarded with various successes and achievements from the TOC.
| | |
| --- | --- |
| Events | Placing |
| Scholar's Bowl | 189th |
| Writing | 102nd |
| Challenge | 90th |
| Debate | 26th |
| Overall | 104th |
Wearing their Honor Medals with pride, TOC was more than an international tournament for our successful trio. It was an opportunity to experience the Yale University campus and interact with their students too. Part of the TOC highlights was the cultural fair where the team represented Malaysia. While hosting the Malaysian booth, they shared about the local cultures, delicacies and novelties with their new friends at TOC.

Overall, the World Scholar's Cup journey was an amazing experience for our learners. "It has been an 11-month journey that the three of us have been very fortunate to have been able to experience, and we are very grateful for our parents and Nexus' financial support throughout the journey," shares Jonathan with appreciation.