Where Artistic Talents Bloom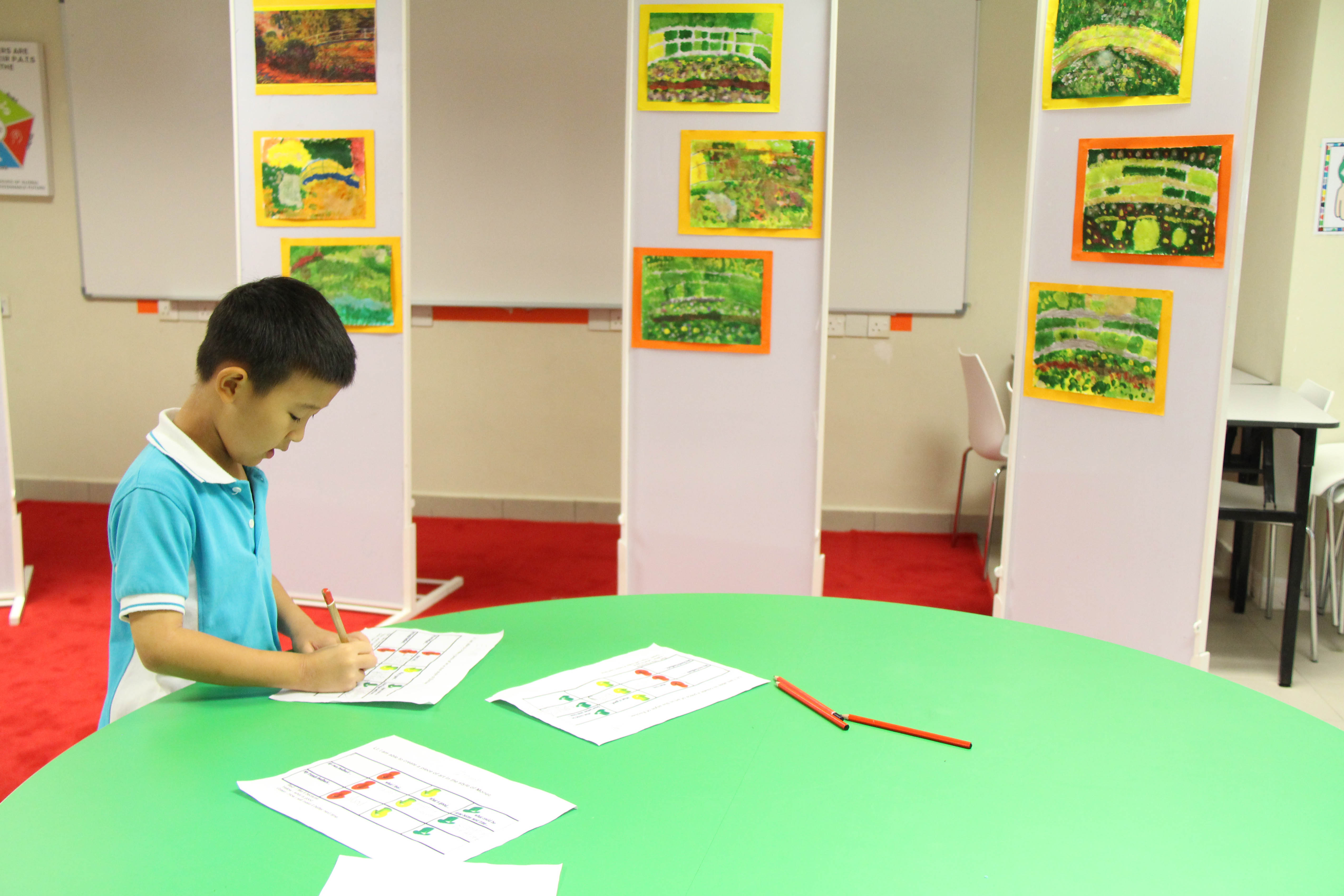 For Year 2 Exit Point for Flowers and Insects, the learners presented their beautiful art pieces in an exhibition. Open to their parents and other year groups at Nexus, art was an integral part of their unit. One of the assessable goals was focused on using a variety of materials and processes.
The learners' creativity and artistic skills took centre stage as they explored various art techniques. Some displayed their floral and insect paintings through realistic nature drawings. While others challenged themselves to the artistic stylings of Escher's tessellation and Monet's stipping and colour mixing. Based on their preferred artistic styles, every learner completed a full piece under the guidance of the teacher. Once done, the learners reflected on their progress and identified their areas of strength for further improvements.
The art project gave learners the opportunity to develop various art skills, particularly in the way they developed their use of lines, shapes, colours and designs. Overall, the learners were very proud of their achievements and artistic progress.