Y5 Trip to Berjaya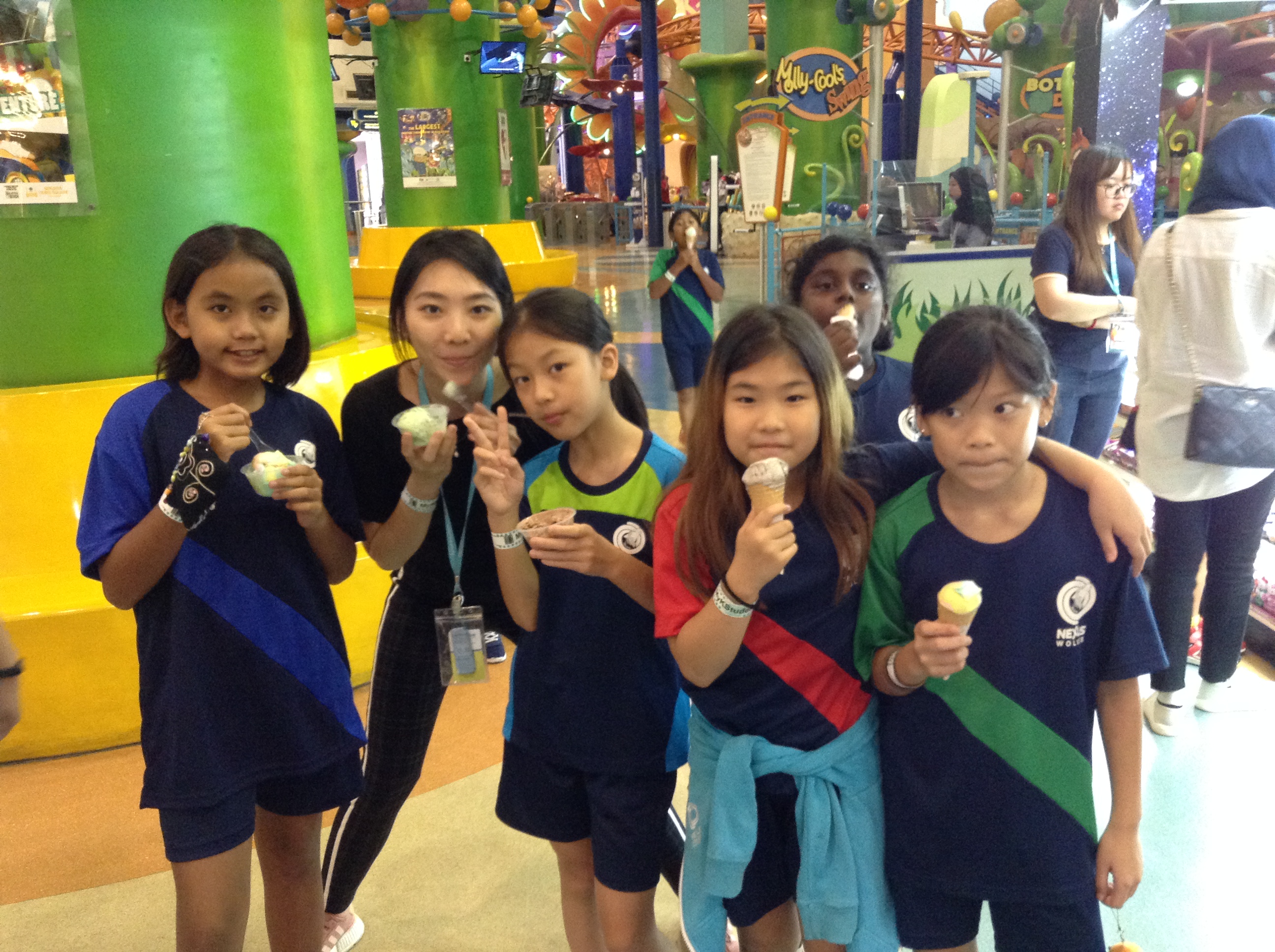 This term, Year 5 have been following an IPC unit of work called Fairgrounds. It is a Science based unit which focuses on forces and energy.
On Tuesday 5th June we went on a day trip to Berjaya Times Square Indoor Theme Park to see our learning in action! We tried out all the rides to feel the forces working on our bodies. We felt centripetal force on the Ooort's Express Merry-go-round; gravity on The Spinning Orbit; momentum on the dodgem cars; and we experienced potential and kinetic energy on the Supersonic Odyssey roller coaster.
It would be impossible to pick our favourite part! The haunted house scared us, the roller coaster thrilled us, the spinning rides made us dizzy, and the candy-floss and ice-cream filled us up!
It was a great opportunity to take our learning outside of the classroom and have a lot of fun at the same time. Learning is always an adventure at Nexus!