Young Inventors Challenge 2018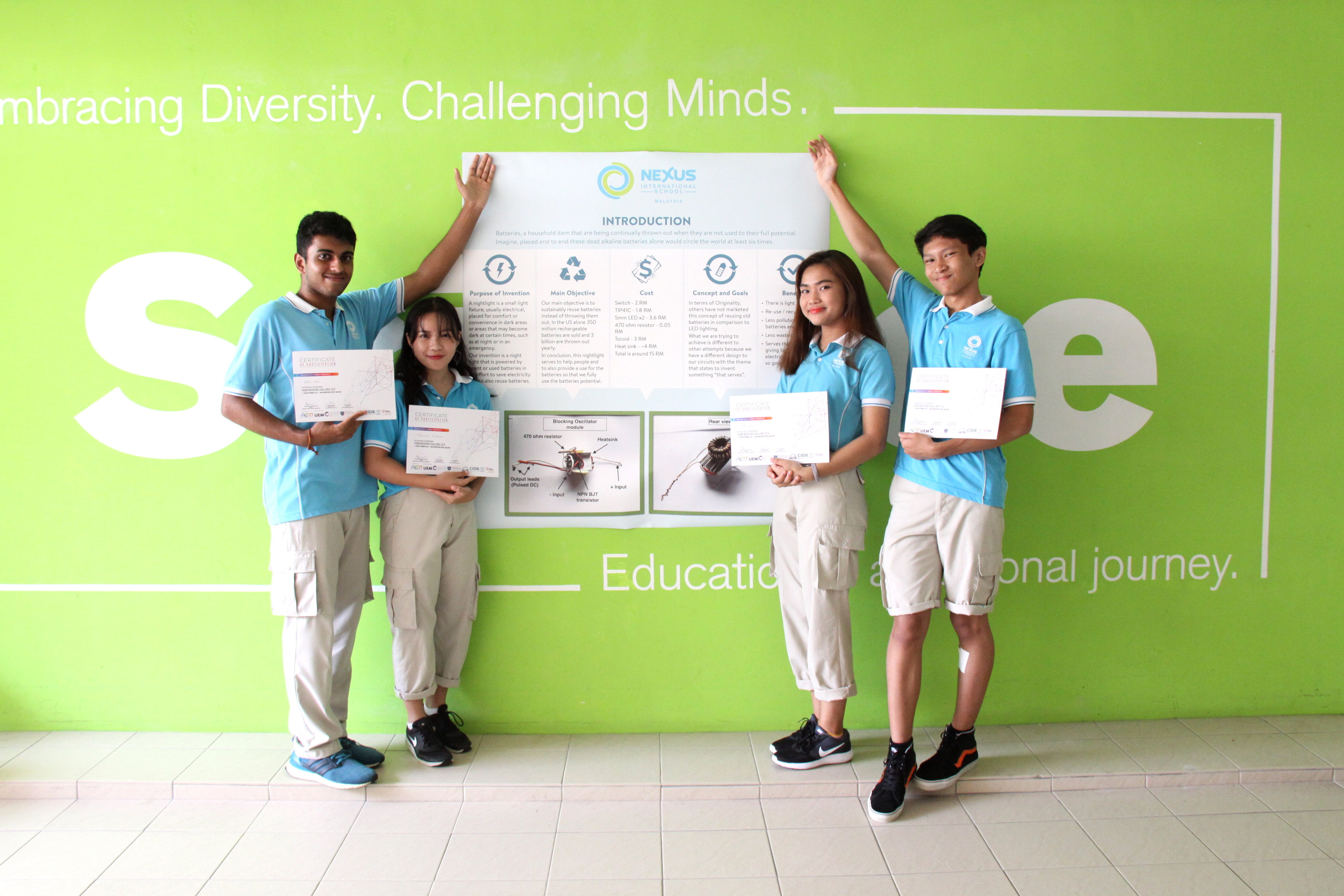 Young Inventors Challenge 2018 Where can we find innovative solutions to modern-day problems? Get your questions answered at the Young Inventors Challenge 2018 (YIC). Open to secondary and high school learners from Southeast Asia, the annual competition is a platform for young and future inventors to showcase their unique creations based on the theme 'Inventions to Serve'.
For the second year running, Nexus made it to the finals with an invention called 'Watts of Love'. Represented by the Nexus Wolves 'Lighten up' team, our young inventors were learners Nabilah Sofea, Siti Zahierah, Danial Salahuddin and Vittal Vrma.
'Watts of Love' is a light bulb series that provide electricity using a very low amount of energy. Powered by used batteries, the idea is to sustainably reuse batteries instead of throwing them out. "We came up with the idea when we were talking about the things that we are lucky to have. In our case, it's the ability to access electricity," they shared. "We did some research on the sustainable light source and fell upon 'dead' batteries."
Under the supervision of their teacher Mr Lloyd Johnson, the team polished their idea and developed their invention. They were delighted to make it to the grand final - selected out of over 600 entries from 430 schools across Southeast Asia. One further benefit of the competion is the ability to work with learners from other schools. "One project that stood out for us was Ferris Farming, where the crops are continuously rotating so that each row gets the same amount of sunlight. Their project was to fix the mistakes that vertical farming had." said Nabilah Sofea Inspired by the inventions they saw and their own succes, we can certainly expect even bolder inventions from Nexus in next year's YIC.