From
May 5th to June 9th
, Nexus is opening its doors to little cubs
aged 2 - 3 year olds
, for
one hour
every Friday. The session is to help develop your child's social and communication skills through multi-sensory activities and play opportunities.
The Nexus Cubs Learning Programme has been created for children to begin to discover a love of learning, and to nurture enjoyment of the natural world. The Nexus Cubs Learning Programme will be delivered over two sessions. Each one hour session will take place in our engaging Early Years environment, where our teachers will guide the children to explore through their play.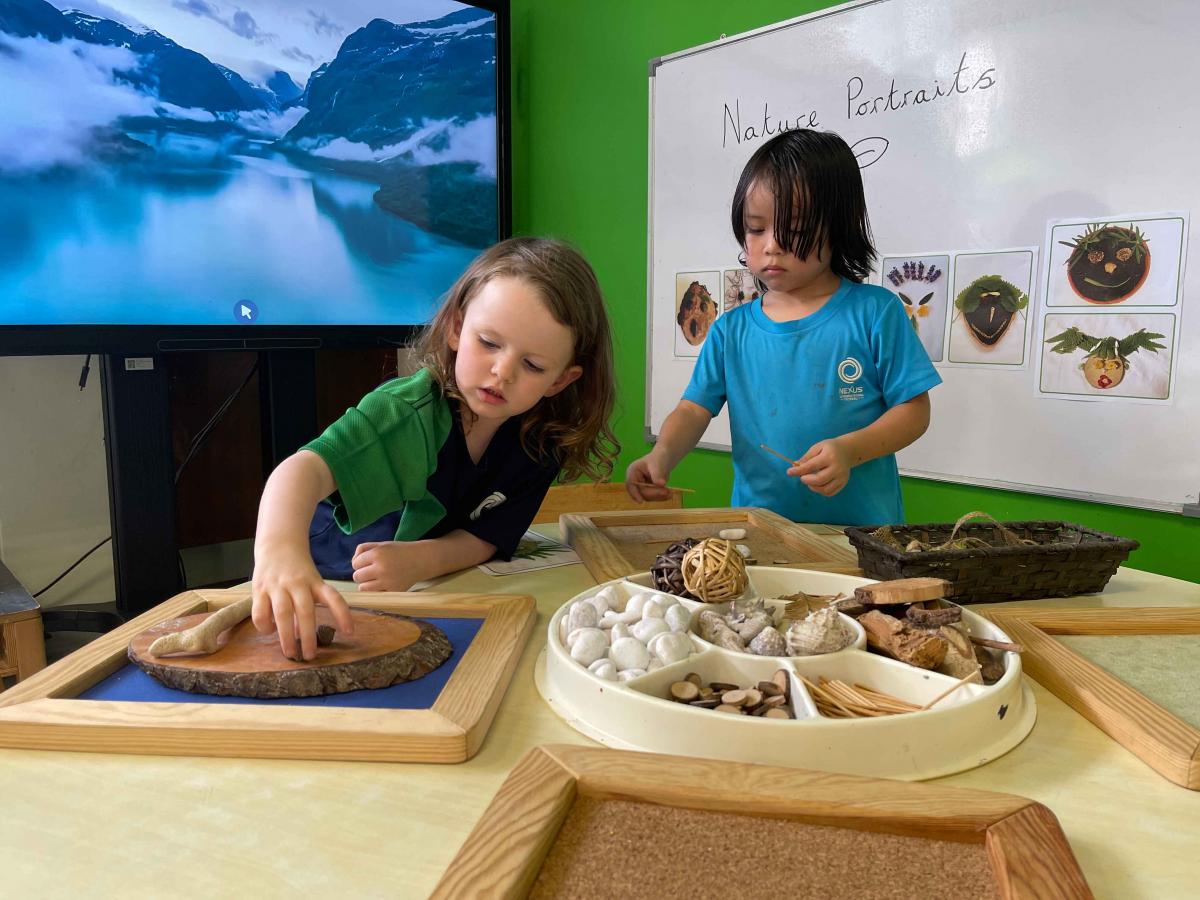 The sessions have been carefully planned to support all areas of development linked to the International Early Years Curriculum. Over the two sessions, children will experience learning in our indoor and outdoor learning environments. Both sessions will include play based activities for you and your child to experience together, as well as some group activities led by the Nexus Early Years Leader.  
Session
Session 1:
Story Explorers

In this session, children will be introduced to a magical story. Children will experience the story through imaginative and creative play opportunities. Children will get to explore a range of different activities, supporting development in early reading, early writing and communication and language skills.
Session 2:
Nature Detectives

In this session, children will experience learning outdoors as they become Nature Detectives. The inquiry based activities will not only spark curiosity and interest, but will also support physical development, early mathematics and personal and social skills.
Time
9.00am - 10.00am
9.00am - 10.00am
Dates
5th, 19th May & 2nd June
12th, 26th May & 9th June
Terms & Conditions
One (1) parent is required to accompany their child throughout the session.
The fee is to be paid via bank transfer with "Nexus Cubs" in the remark section and the receipt must be emailed to the Admissions Department (admissions@nexus.edu.my) to confirm your slot. Please write your child's name, age, guardian's name, contact number, email address and preferred session in the email with the title "Nexus Cubs Programme"

Fee:
RM 60 per session
RM 108 for two consequent sessions 
The bank details as following:

OCBC Bank (Malaysia) Berhad
Account Name: Nexus International School Malaysia
Account No: 106-1024110
Bank Address: No. 4 & 5 Jalan Raja Haroun, 43000 Kajang Selangor, Malaysia
Swift Code: OCBCMYKL
Availability is based on a 'first come, first serve' basis and the programme caters to 20 toddlers (as per last year).

For more information or to register your child, you may contact our Admissions Team at 03-8889 3868 or admissions@nexus.edu.my. Alternatively, fill in the enquiry form below and we will be in touch!
Register Now