learning as you parent
4 Simple Ways to Get Your Child to Eat Healthier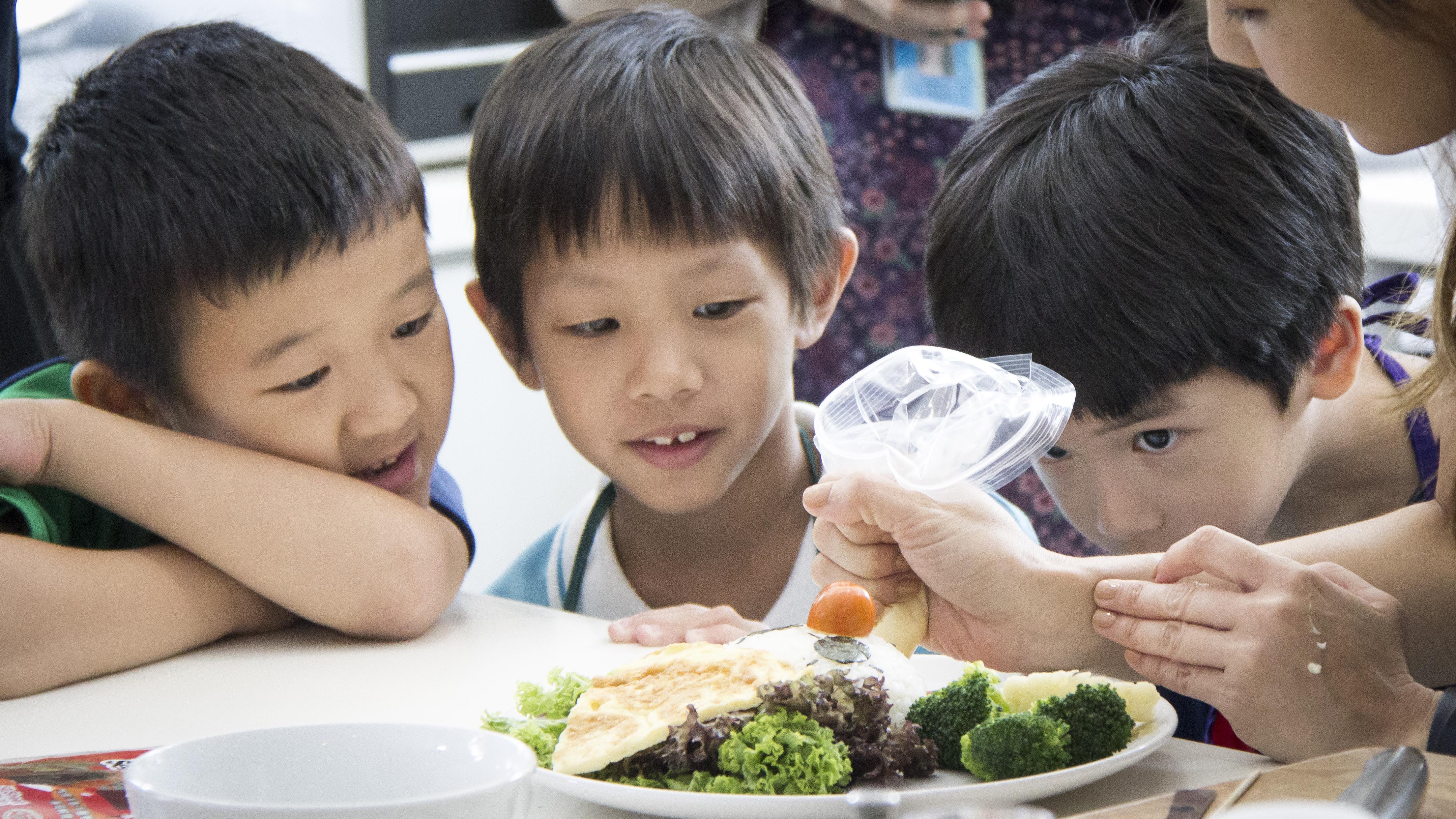 Every dinner table has its fair share of stories. The most relatable of all involves parents encouraging healthy eating habits among their children. Half of the battle is convincing your child that vegetables are good. The remaining half is preparing a plate of healthy goodness that is both appealing and appetising to your child's palate. From improving your child's brain and physical development to boosting their immune system, healthy eating comes with a variety of benefits. If you're looking for ways to get your child to eat healthily, start with these simple tips.
1. Add attractive details
It's no secret that children are easily attracted to anything colourful and delicious, which explains the attractive packing on most processed foods. From cereals to candies, all of them scream 'Pick me!' when your child browses the aisle. Take it as a cue to brighten your child's plate or lunchbox with nutritious details. Start with simple steps such as creating heart-shaped sandwiches using a cookie cutter or a smiley pancake using raisins and banana slices. Inspirations aplenty when you search for 'food decorations for kids' online.
2. Prepare healthy snacks
If your child enjoys snacking, use it as an opportunity to introduce them to healthier alternatives. Skip junk food, potato chips or processed food. Instead, prepare healthy treats such as baby carrots or sliced fruits in ready-to-go bags. You can also bake oatmeal cookies or banana muffins that you can bring along for road trips, picnics and other family outings. Fruit-infused water and freshly-squeezed fruit juices are also better alternatives than soda and sweetened drinks.
3. Make a dip
Motivating your child to finish up their fruits and vegetables may be an impossible feat for some parents. Let's face it, children and vegetables don't get along very well. Make the introduction easier by serving fruits and vegetables with a tasty dip. There are a variety of healthy dips you can prepare. We recommend hummus, salsa, ranch salad dressing or yoghurt-based dressing to keep their mealtime interesting to their palate.
4. Get your child to help out
Another way to get your child excited about healthy eating is to include them in the cooking, baking or preparation process. Before you prepare lunch or dinner at home, set aside some easy tasks for your child to do. Get your little sous chef to toss up the salad, stir some homemade dip or wash the vegetables. Your child will be more likely to try the food they prepared.
Food Art with Samantha Lee
The practice of healthy eating among young children is essential to Nexus. Last week, the school welcomed international food artist Samantha Lee to educate the Year 2 learners and their parents about the benefits of healthy eating. The day began with a chat about portion control, balanced diet and healthy eating for children. Then, everyone's excitement grew when Samantha began demonstrating her famous food art. With simple ingredients such as eggs, lettuce, seaweed and cheese, she transformed ordinary rice-based dishes into a bumble bee and a party clown inspired food art. Our young learners also prepared and savoured their own food art dishes, much to the delight of their parents.