Nexus News
Hearts in Action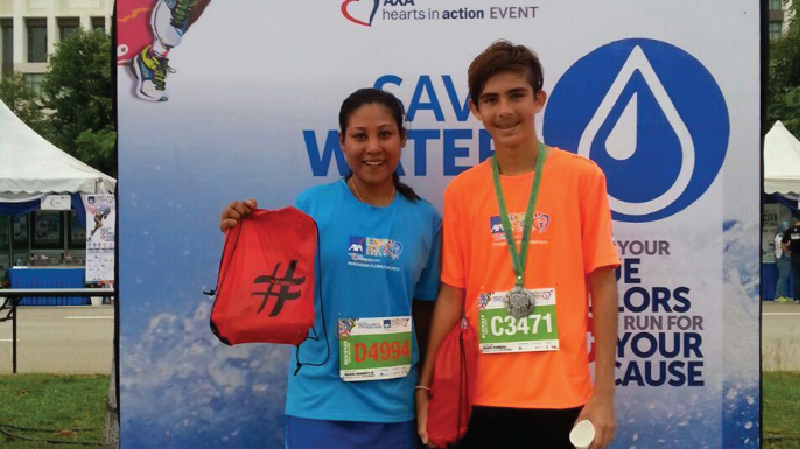 For one Year 10 learner, Luke Grover, the school's Global Goals' focus last week did not simply end at 3.10pm on Friday. With assembly guest speaker Suri Kempe's (UNDP Programme Manager for Gender Equality and Women's Empowerment) message of hope for action reminding us that we should all try and do more to improve our world, Luke and his mum both signed up for the open-age group 6kms AXA Hearts in Action race held in Cyberjaya early Sunday morning.
This race, sponsored by the insurance firm AXA, had as its theme "Show your true colours and run for your cause" with all money raised going towards saving Nature, Water, Animals, Energy, or the Environment (depending on what each individual runner chose). It was a fun and effective way of doing something healthy to raise awareness for global issues and to benefit charities.
With a field of over a thousand runners, Luke completed his race in a highly competitive time around the half-hour mark. Bitten by the running bug now, and looking ahead to a possible half-marathon, Luke has set himself an admirable benchmark.
Congratulations Luke and good luck with your next race!
Here's a picture of Luke and his mum at the finish line.