Nexus News
An interview with Mr Saiful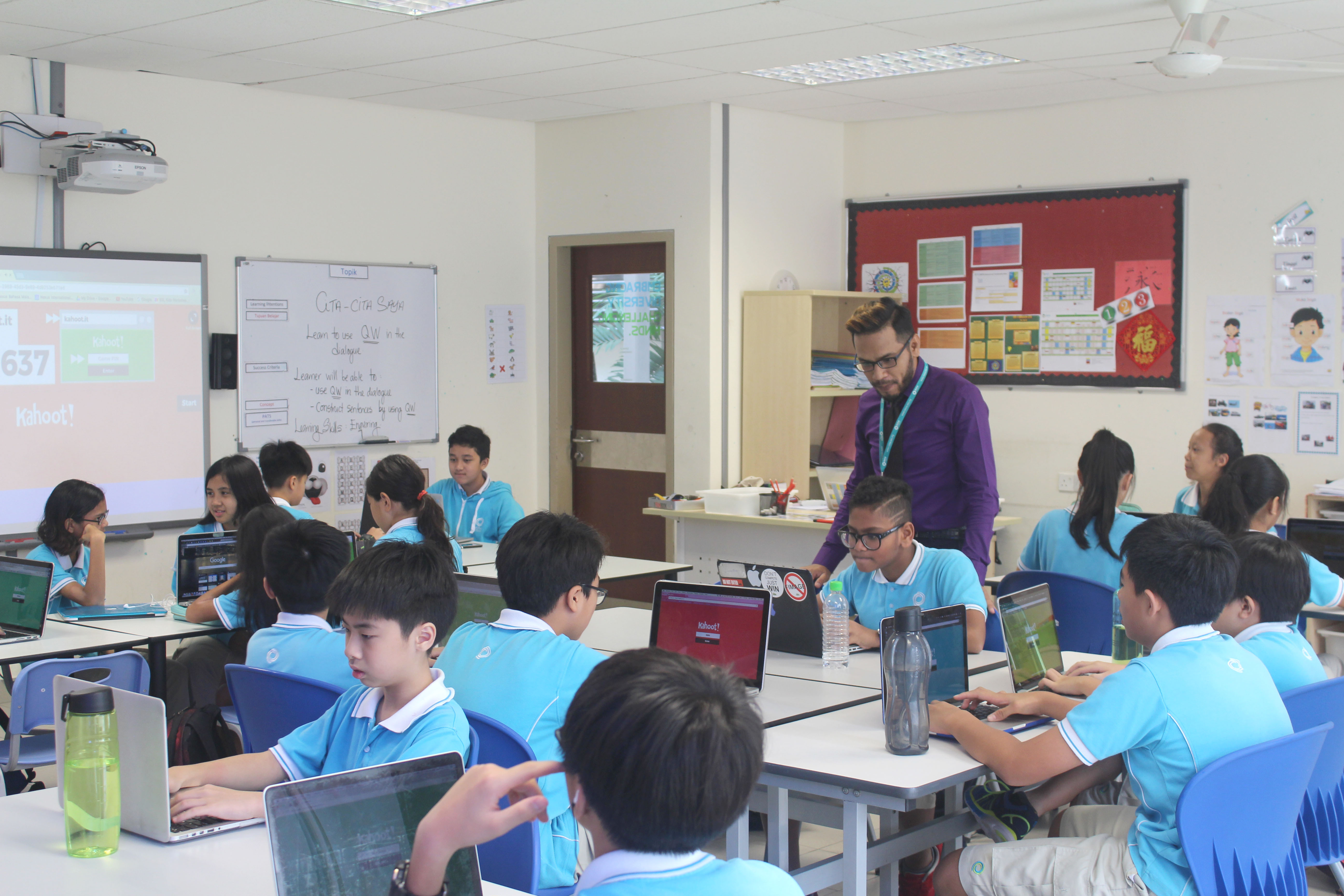 Mohd Saiful is Nexus's very own Bahasa Malaysia teacher.  Mr Saiful  has 8 years full time teaching experience in International School (since 2010), 5 years  as Head of Subject in Malay Language. Besides teaching, he is also a freelance Writer & Editor for the Malay Language IGCSE Book and the Teacher's Guide Book by Harpercollins Publishers.

Mr Saiful recently wrote and contributed a IGCSE Malay textbook and we manage to get some time off his busy schedule to tell us more about it:
1. What do you think about the current Cambridge IGCSE Foreign Language Malay curriculum?
The Cambridge IGCSE Foreign Language Malay curriculum is designed for learners who are learning Malay as a foreign language. The aim is to develop an ability to use the language effectively for practical communication. The course is based on the linked language skills of listening, reading, speaking and writing, and these are built on as learners progress through their studies. The syllabus also aims to offer insights into the culture and civilisation of Malaysia, thus encouraging positive attitudes towards language learning and toward Speakers of foreign languages. Cambridge IGCSE Malay are accepted by universities and employers as proof of linguistic ability and understanding.
2.Tell us a little bit more on how did Collin Publisher approach you and your team on this matter?
Collins works closely with teachers in the research, development and review of new materials. Lucy Cooper, the Commissioning Editor of Collins Cambridge IGCSE Malay, reached out to teachers and subject experts from the earliest stages of planning. Collins worked with a team of authors, each bringing their expertise and classroom know-how to different elements of the course. Two of the authors, worked as series editors, and unified all of the content to help to shape this wonderful course. It has been a brilliantly collaborative experience.
3. What is the objective of having this book?
This book is designed for students who want to take Malay as a foreign language. The course has been carefully planned around topic-based units so that language and skills are taught in context. All topics, grammar and vocabulary are mapped to the syllabus, with clear learning objectives for each unit. Cultural insight boxes also feature throughout the book, offering an insight into the culture and civilisation of Malaysia, and encouraging discussion around the links between language and culture. Each unit includes practice in all four skills – reading, writing, speaking and listening. There is a variety of appropriately-graded exercises to support progression. Practice for listening and pronunciation is supported with high-quality audio. A workbook is provided to help students consolidate and practice what they have been learning. An online resource supports teachers in their planning and offers the opportunity for blended learning and digital classroom presentation. The Teacher Guide is invaluable. Provided as a digital download, it contains engaging and detailed lesson plans, ideas for differentiating activities to support students at different ability levels, and practical resources for ongoing assessment and benchmarking of progress
4. Could you give us an insight of how your lessons are conducted?
I use The Nexus Way to guide me. Our goal is to know the learners. Know what they know, and what they do not know. Know what they need to do to get to the next stage. And then give them the tools and resources and equipment that they need to make the next steps.
This way, our learners become independent learners, who are not reliant on the teacher, but rather, use the teacher as a resource to achieve what they need to achieve.
5.Your advice to learners who are using this book in their class or as a personal learning tool.
The one benefit of using student books is that they provide information. The teacher is a reliable source of information, but student books can be used to provide more. This is because teachers may not always mention everything, maybe due to the limitation in duration of the lessons. Student books will also help students in noting and highlighting the key points. So do put this book to full use and hopefully see improved IGCSE Malay results.