Nexus News
Milepost 3 Family Workshop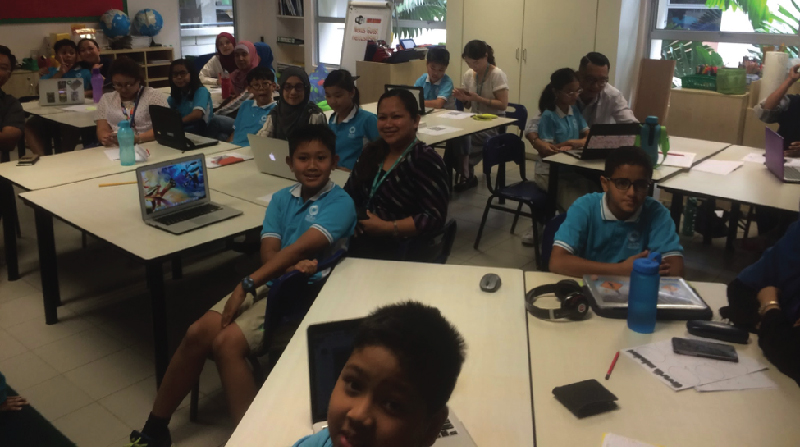 Here at Nexus Malaysia we aim to work in partnership with parents. To highlight this, at the start of every new year we invite parents to a Meet and Greet session.  

However, this year we built upon the success of last Year's Family workshop and extended it to both classes in Milepost 3.

Workshops this year included Esafety, getting to grips with Google Drive and an introduction to our new Seesaw online digital portfolio.  

Parent's were able to clarify some questions regarding the responsible use of Macbooks at home.  The learners got to show off their Google Slides skills and work collaboratively with their parents to create digital presentations.

But by far the most popular activity with parents was learning about how they could get involved in the learning journey of their children.  Together, learners posted and commented on each other's work using the Seesaw Parent Access App.   Guidelines were created for developing positive learning conversations which help to develop the important Growth mindset all Nexus learners strive for.

Learners are enjoying keeping their parents up to date with what learning is going on in their classroom and parents equally value the opportunity to contribute to this journey.