Nexus News
Standing Ovation for our Outstanding Learners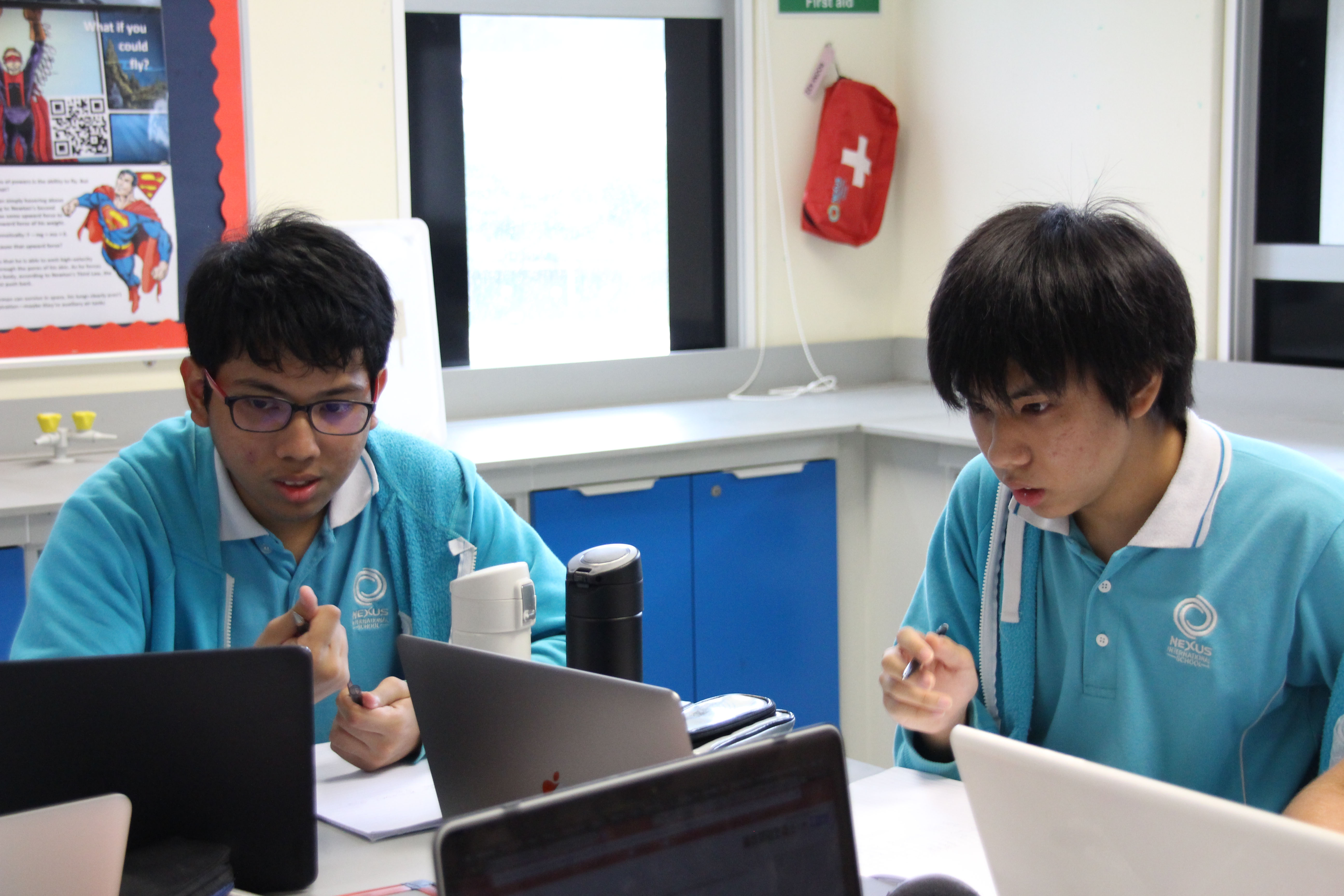 They say awards matter in recognising success, but we will stumble upon bright students who prove that the journey matters more. Take Nexus learners Priti Prabhu and Keigo Yoshizaki, for instance. Still overwhelmed by their achievement in the Outstanding Cambridge Learner Awards in Malaysia, both learners echo a similar journey of hard work. "I'm kind of surprised but also proud that my hard work paid off," says Keigo, before Priti continues with appreciation. "I'm grateful that all my efforts are recognised. It made me realise that I'm capable of achieving high, if I work hard and display persistence in my work".
Nexus has many reasons to be proud of Priti and Keigo. Counting the days till the Outstanding Cambridge Learner Awards ceremony in November, Priti will walk up the stage to receive the 'Top in Malaysia' award in World Literature and Keigo will take home the 'High Achievement' award in First Language Japanese.
When we chatted about their fascination for World Literature and First Language Japanese, both Priti and Keigo brought their unique perspectives to the table. Priti was entranced by the power of stories in World Literature. "Literature is both intensely personal as well as a communal experience. I love examining how words, sentences, characters, plotlines and tropes reveal who we are as humans. The joy of studying literature is that there is always a new reality to discover".
Keigo's passion for First Language Japanese comes naturally. The subject was a thread that connects him to his culture and heritage. "Being Japanese, I think the language is really deep. There are a variety of similar words with different meanings from each other. Your word choice makes a big difference in the impression that the audience will receive from your writing. I mostly enjoy the word choice and the way to arrange my style of writing," he shares.
Nexus is the learning space where Priti and Keigo shaped their journey to become top achievers today. Aside from Nexus's enriching academic and personal development, the revision and time management skills learned from other subjects, inspired Keigo's study methods for First Language Japanese. "Each class teacher has different ways of teaching, which allows me to discover different ways of learning. At Nexus, the personal development teaches me time management, revision techniques and stress management".
Priti harmonises her answer with Nexus's refreshing method of learning; which is different from the other schools she attended. "Nexus is working around the technological advancement of computers, for learners to be kept up to date with the new generation. This has particularly helped me while doing my World Literature coursework, as I found it convenient to communicate with my teacher for feedback on my essays"
Every top achiever has a unique set of skills up their sleeves. Keigo reveals that logical thinking was one of his tricks. "IGCSE focuses on the content of what you're going to write. In order to do that, you really need to think logically. It's also important to look at any global issues nowadays because it is very likely to come up as one of the choices in the exam".
Persistence and performance come hand in hand for Priti. There are no shortcuts, only continued effort and commitment to overcome obstacles and failures. "It's important to have a vision, purpose and passion, but you bring it to reality through performance," she says before emphasising further. "It's also important to bring the highest level of excellence and quality to everything you do, and keep raising your level of aspiration and expectation".