Nexus News
Superhero Welcome for Super Cycling Man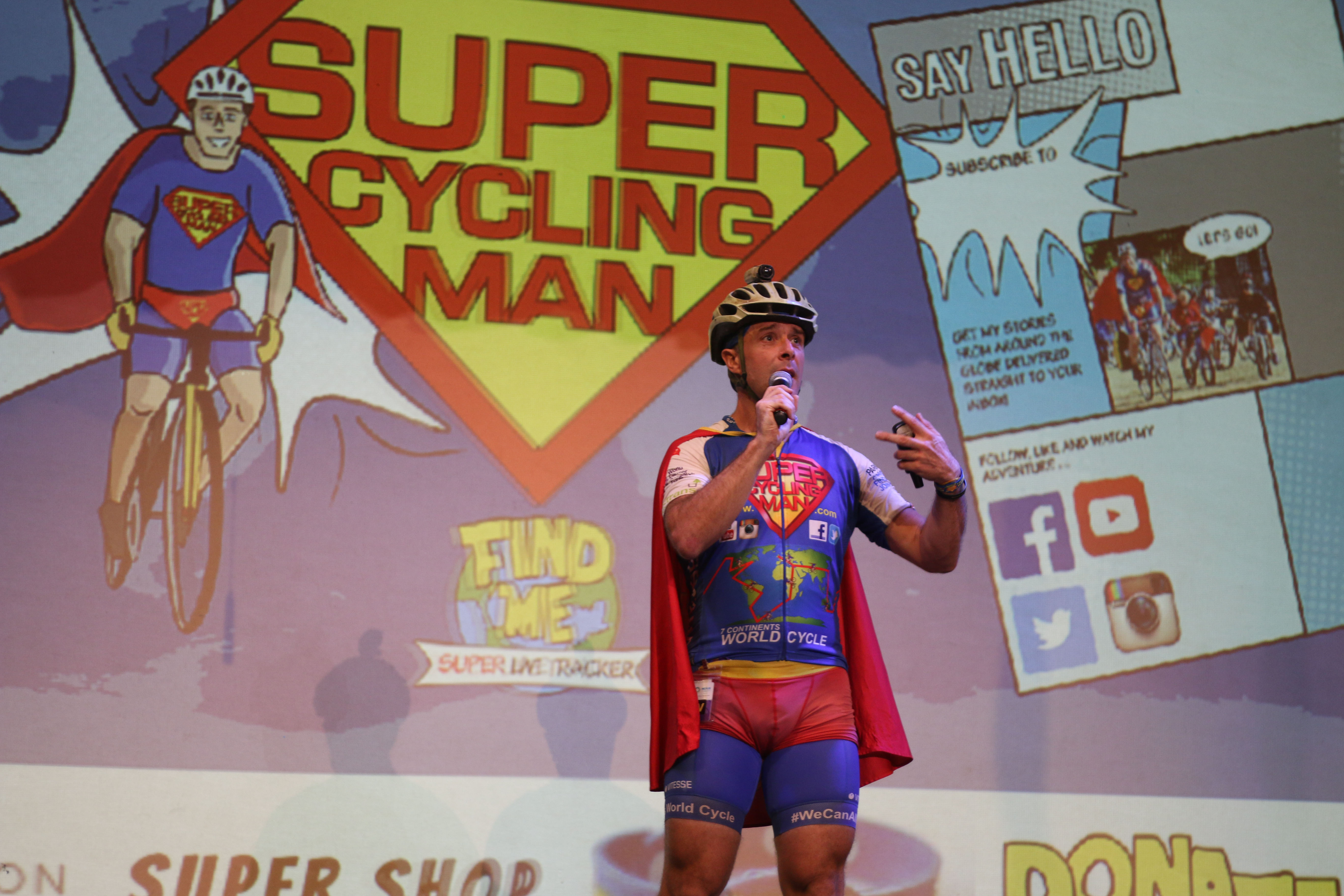 While on his way to becoming the first person to cycle across seven continents, Super Cycling Man Mr Will Hodson spent time with the enthusiastic primary learners at Nexus. Spreading the word about #WeCanAllBeHeroes movement, Super Cycling Man is on a mission to inspire 100,000 school children with school visits around the world.
Much to the learner's delight, Super Cycling Man made his memorable entrance into the classrooms of Early Years to Year 6. With a bicycle as his trusty sidekick, Super Cycling Man took the centre stage to speak about how small acts of kindness can make a big difference in the community.
In a rapid-fire Q&A session, Super Cycling Man was overwhelmed with fascinating and intriguing questions from curious learners. All stones were left unturned as the learners grilled their superhero about his journey from overcoming challenges and communication barriers to the comfort of his superhero costume.

In a mini geography lesson, Super Cycling Man also shared his 100,000 km cycling route around the world, starting from London to Antarctica. Before the day ended, the learners lent their support by purchasing Super Cycling Man bracelets to support his world cycle adventure on the road.
Aside from inspiring the Nexus learners, Super Cycling Man is on a grand mission to raise £100,000 to support various charity organisations, including The World Cancer Research Fund and Parkinson's UK. To channel your donations to these charities, make your contributions
here
.