Fabulous night had by all at Leavers Dinner
On Monday evening our Boarder's Graduation Dinner was held as we acknowledged our Year 13's who were spending their last few days with us all.
Although it is sad to see them, along with most of our Year 11 leavers depart, the evening was an occasion to celebrate the special relationships formed and fond memories made throughout their time here. Our Boarding Council organised a farewell slideshow for our IB Boarders, gifts were given to all leavers and then IB Boarder Khoo performed a superb piece of music on his violin after providing us with words of wisdom and sincere gratitude to houseparents and his peers.
We finished off the evening with another lavish buffet meal provided by our caterers SHF.

Last Saturday some boarders visited the Fifthroom at MyTown Shopping Centre with Ms Bobby and Ms Isabelle. Fifthroom is an Escape Room that requires players to solve mysteries in order to escape. Teams containing no more than six players entered the respective rooms - 'The Judge', 'Unlucky Mummy', 'Subway Terror' or 'Haha Circus' and the trust instilled by all was evident as team members relied on each other to crack codes and solve puzzles so that they could 'escape' in the fastest time.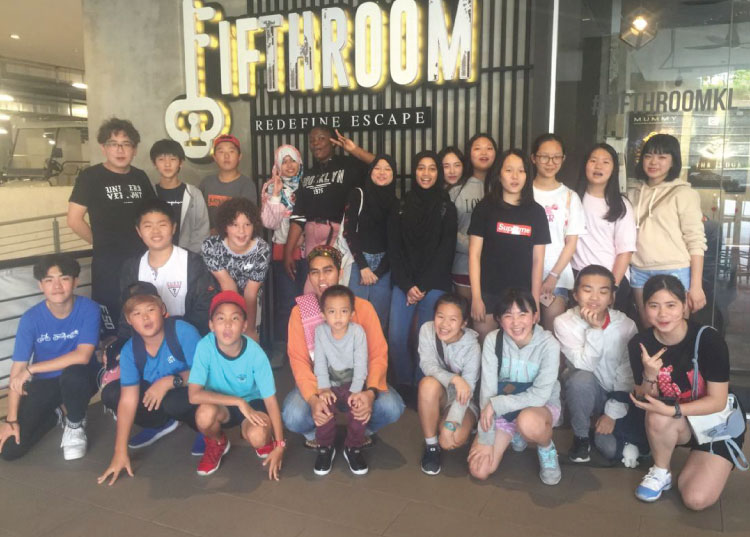 Our Eco Council along with their peers sorted through the recyclable waste during the week and members of Tzu Chi Foundation Malaysia were well impressed with how much we had collected but most importantly how well the waste had been sorted. Well done everybody.