Fish, Food & Fun at Crab Island Day
Over thirty boarders along with Mr Dan and Ms Sarah went to Pulau Ketam also known as Crab Island, which is an island located of the coast of Port Klang. Travelling by ferry to the island, there were some stops on the way at some fish farms which contained many different fish, large and small. Boarders were informed about the process of the fish farm and its purpose, and some even had the opportunity to feed the fish including a grouper which was over one metre long and weighed over twenty kilograms!
On arrival to Crab Island, a village built on stilts over mudflats and surrounded by mangrove, everybody indulged in the delicious seafood lunch that had been pre-arranged before biking on the narrow pathways seeing the main landmarks including many Chinese temples and schools, as well as a bale of turtles and a massive boa constrictor in a cage!
Although the weather was extremely hot and tiring, it was interesting to see how the small community builds and fixes their boats and dry fish at the front of their house.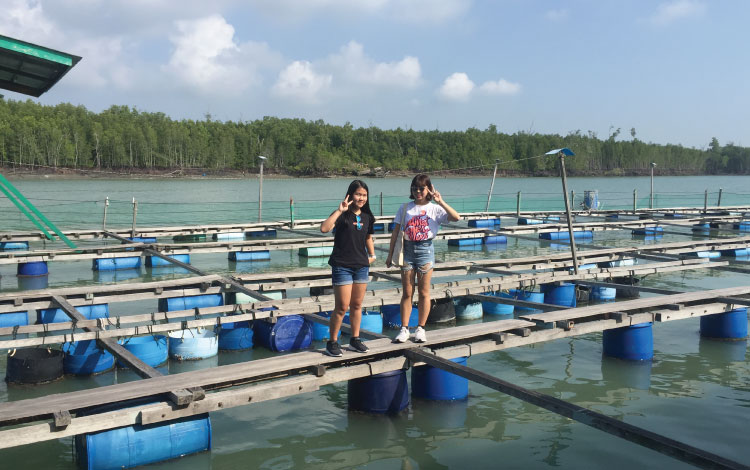 On Sunday, as part of Boarding's Community Outreach program, the Boarding Council organised for some to visit 'The Pusat' a centre which provides services to physically handicapped and disabled children. Those involved from Nexus had organised fun games, singing and colouring in activities with the residents.
To end the memorable experience our boarders were able to share their fresh homemade cookies that they had baked the previous evening with all.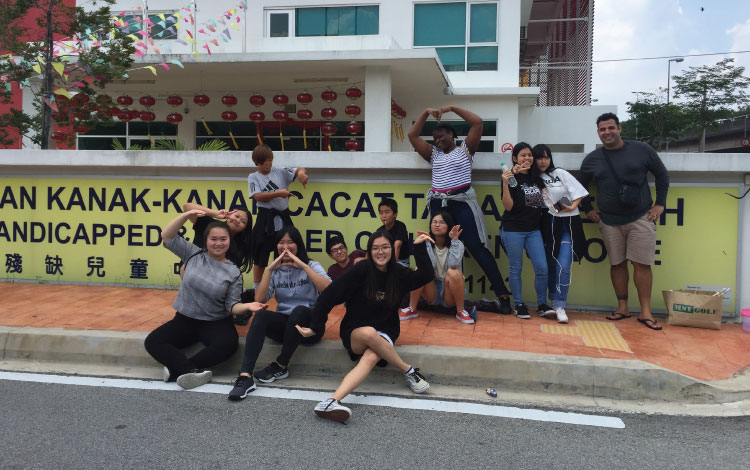 To end another busy term in Boarding, our Council organised an Easter Egg Hunt for our Year 5-10's to participate in. Cryptic clues were given to the seven teams who entered and they had forty-five minutes to find numbered eggs at twelve different locations around the school.
Most teams completed the challenge as plenty of chocolate was eaten by all. To finish the evening off we opened the swimming pool for many to cool-off and relax.

Finally, congratulations to siblings Matin and Fatimah who were jointly awarded the Boarding Champion Trophy for their overall contribution and effort throughout the term.