Genting Trip
The morning quiet was shattered with sprinkling rain as we boarded the bus. The bus drive took an uneventful 11/2 hours, until we spotted the sign saying "Genting Highlands 500m," that's when the bus exploded with excitement. We slowly inched our way into the misty clouds.  
We finally arrived at the cable car station and lined up for the cable cars. The cable ride itself was fantastic, the mountains were covered in mist which made them much more mysterious than usual. There was fantastic scenery further up the journey, but sadly the mist had engulfed the cable cars all together just before we reached the top.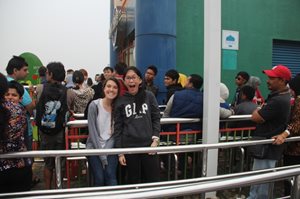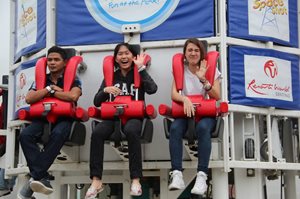 Once at the top we walked through a bit of a shopping mall and then arrived at the indoor theme park, then the outdoor theme park. The first ride we saw was the absolutely amazing Flying Coaster, it was basically a superman type flying ride which was full of twists and turns. As we walked further into the theme park the next big ride emerged into view, the Corkscrew, which is basically based on a corkscrew with lots of loops. We went on lots of rides; my favourite was the Flying Coaster.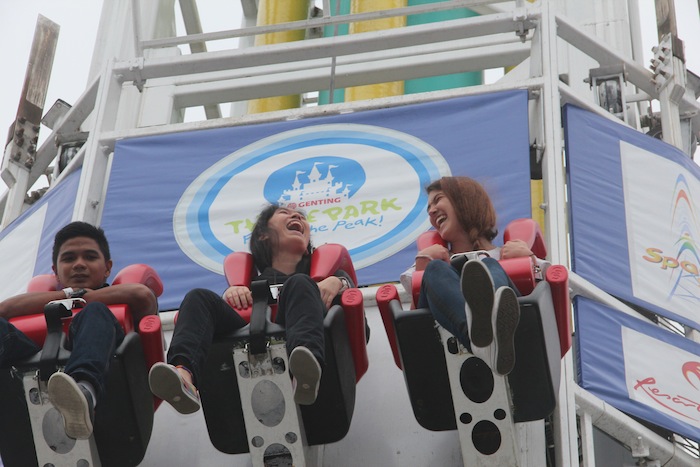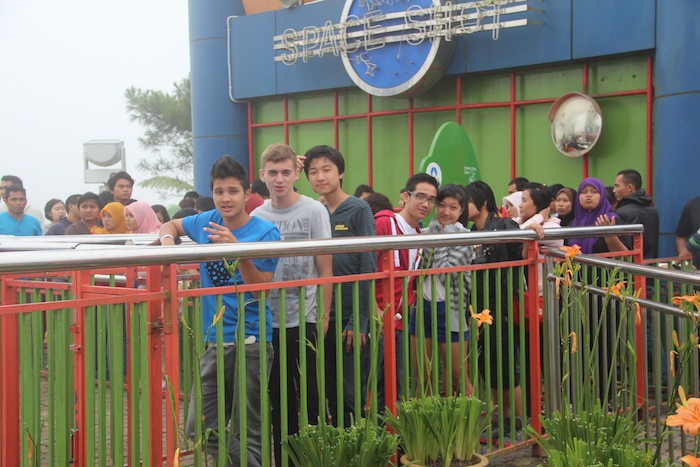 Although we would have loved to stay at Genting we had to go back to the boarding house and as we came down in the cable cars the sun had finally emerged to create a surreal sunset across the mountains. We then slept through the bus ride and reflected on the fabulous day we had at Genting".