Term 1 Week 10
Indoor Cricket - fun way to spend time indoors
Due to the announcement of the CMCO last week, the boarding house reopened last Tuesday afternoon to enable some of our boarders to return. Things were very chilled in-house although some of us managed to play plenty of indoor cricket which has helped improve our catching, throwing, batting and bowling skills.
Nexus Boarding Featured in ABSA's Lights Out Magazine
As members of the Australian Boarding Schools Association (ABSA), Nexus Boarding featured in the latest ABSA Lights Out edition with many pictures included in the "What we did during Covid which we want to keep" article.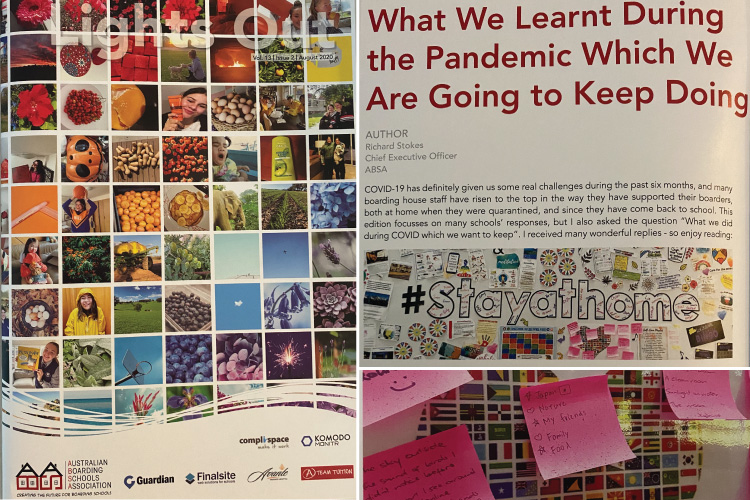 Interesting Responses for Monday Mindfulness
This week our 'Monday Mindfulness' activity was 'I can't imagine life without', with many thoughtful and interesting responses on display on our feature wall in the common room.
Online Pictionary had Everybody in Fits of Laughter
This week each of our floor captains and their deputies arranged a catch up with their fellow floor members via Zoom. Aishyaani and Izzah from Hampshire Floor organised a fun online pictionary game which had everybody in fits of laughter as the group attempted to guess some unusual looking drawings!