Term 1 Week 6
Friday, September 25, 2020
We began an extremely busy week with our attempt to contribute to the society, by taking to the local roads and pathways and collecting all of the scattered litter on World Clean Up Day last Saturday.
Our boarders were amazed at how many bags of rubbish they managed to fill up over the course of the morning.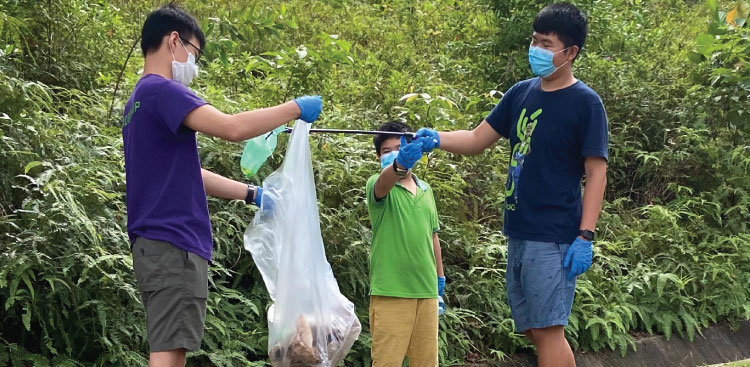 In the afternoon, Ms Bobby organised for all boarders who were in-house to decorate their own plant pot as well as having the choice to grow a succulent or plant seeds. Throughout the week before boarders have left for school, the pots have been strategically placed on bedroom desks to catch a sufficient amount of light during the day.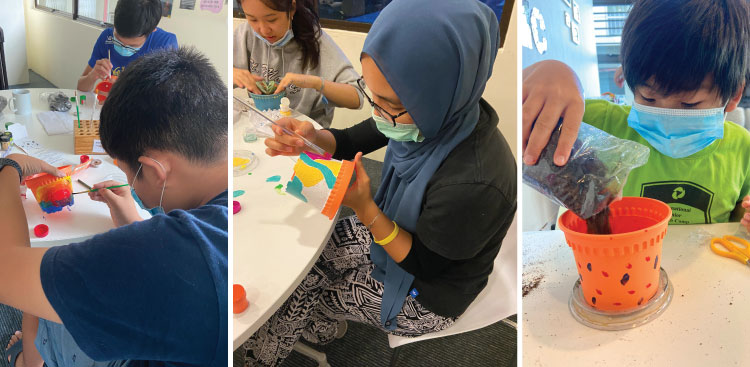 Staying Motivated with Personal Goals
All boarders 'Pieces of Us' which tells us a little more about each other, and this terms 'Personal Goals' which each individual can refer to over the next few weeks to see if they are on track to achieve their goals have been completed and are on display on each of the girls' and boys' floors.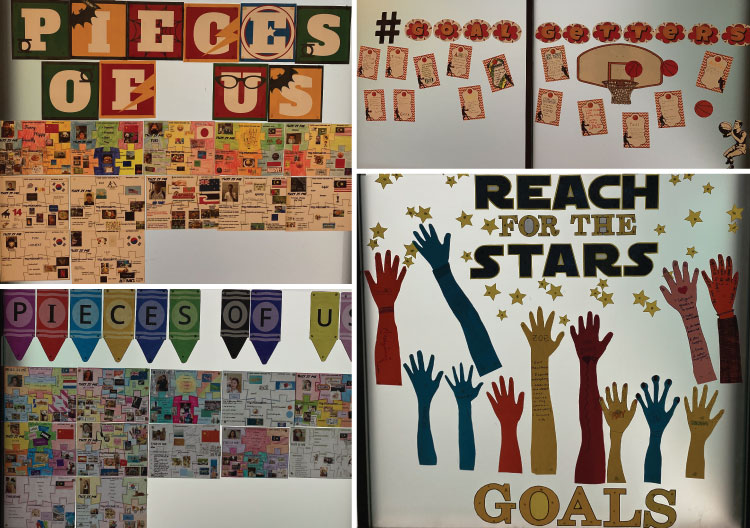 New Food Committee
Our Food Committee for this term has been nominated and they will regularly meet with their peers, as well as our catering team on a monthly basis to discuss our meal menu to ensure everybody is well satisfied. Congratulations Ang Yi, Melinda, Fayyadh and Zoe!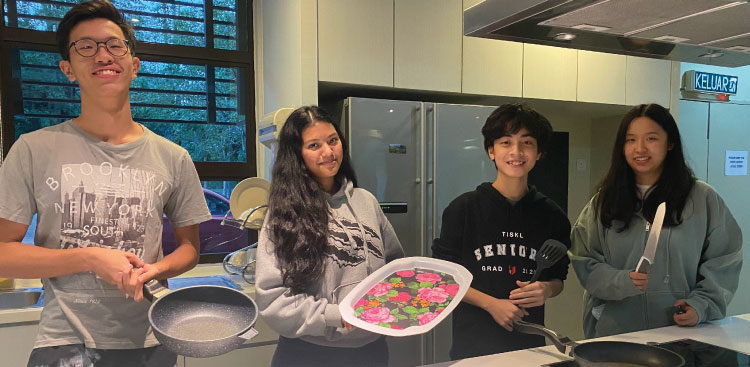 Monday Mingle Resumed
'Monday Mingle' has resumed this term, as two boarders names are chosen randomly to accompany Mr Troy and Ms Bobby for valuable conversation time during dinner.
Also on Monday we belatedly celebrated August babies Carter and Marco's birthday with a huge cake which everybody devoured for dessert.
Virtue Acknowledgement Certificates were presented to boarders at our house meeting for displaying positive virtues over the last two weeks. At the end of each term we award the Boarder Achiever Trophy to the boarder(s) who have collated the most merits and certificates.
Music Lesson & Primary Homework Club for Boarders
CCA's and music lessons commenced this week and with boarders having to participate in at least two CCA activities, it is great to see them occupied after school as they reacquaint themselves back into sports team training, learning a new musical instrument or something entirely different, enabling new skills to be learnt.
Primary homework club is a new addition to the CCA program and our four primary boarders plus a handful of day learners worked diligently in our multi-purpose room on Tuesday.
Our Year 12 boarders have taken it upon themselves to lead 15 minutes of guided reading for our primary boarders in the evenings from Monday to Thursday, which is fantastic to see!