Term 1 Week 7
Morning Walk, Lantern Making, Board Games
It was another weekend of coming together and helping keep each other entertained and active in the boarding house, with our off site trips still unable to go ahead. Our Principal Mr David joined us on Saturday morning and after breakfast he took some of our younger boarders led by Yuki out for a walk around the local area.
In-house boarders who were feeling creative made lanterns to celebrate the mid autumn festival, while others attended swim training with Mr Paul. After lunch, Ms Gill put on a yoga class for those who wanted some light exercise with Mr David giving yoga a go for the first time!
In the evening, Dream led the weekly boarding council activity and kept everyone entertained with lots of board games.
Celebrating the Mooncake Festival
On Sunday morning we took a trip to the village to stock up on supplies and after lunch during device free time, some of the boarders chose to swim, whilst others entertained themselves playing table tennis and darts.
Ms Jane again led Mooncake Making with many boarders choosing taking part. The addition of food colouring meant that this second batch of cakes looked tasty and colourful!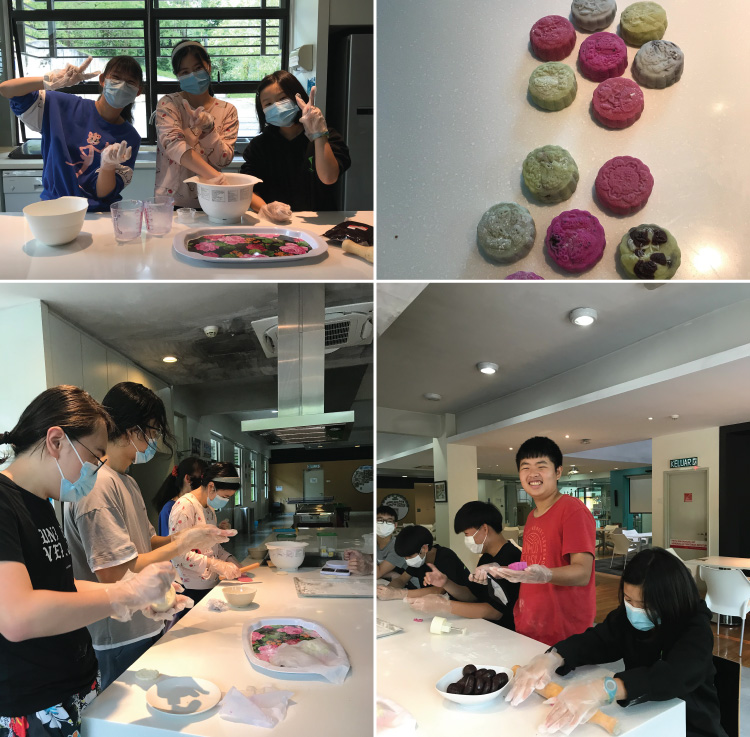 This week at Monday Mindfulness, boarders were asked to 'Make a Shift Monday' by thinking about what they would like to change so that their week could be a productive one.
Preparation Towards Mid-Term Break
Many looked forward to completing homework tasks so that they could fully relax over the upcoming mid-term break, while other boarders aimed to exercise more, make people happy and spend less time on their electronic devices.
Also as part of our wellbeing program, Fatimah leads Journaling which allows those who have signed up to express themselves creatively, as well as learn a variety of art skills and techniques which are based on different themes such as music, which was last night's theme.
As we prepare for mid-term break which begins next week, a reminder to all parents and guardians that boarders are expected to leave the boarding house by 5pm next Friday October 9th and they are able to return after 3pm on Sunday October 18th.