Term 2 Week 2 19/20
The laser tag battle
Nexus boarders started the year with their first weekend activity playing laser tag at Berjaya Times Square. It was an exciting experience filled with suspense and action. Those who attended were put into teams as they tried to score the most points collectively by making more effective shots with their laser guns than their opposition. 
Players were constantly on the move as they were chasing or evading their opponents in the dark battlefield, and once the challenges had been completed, everybody enjoyed cold drinks and ice-creams to finish off an enjoyable afternoon.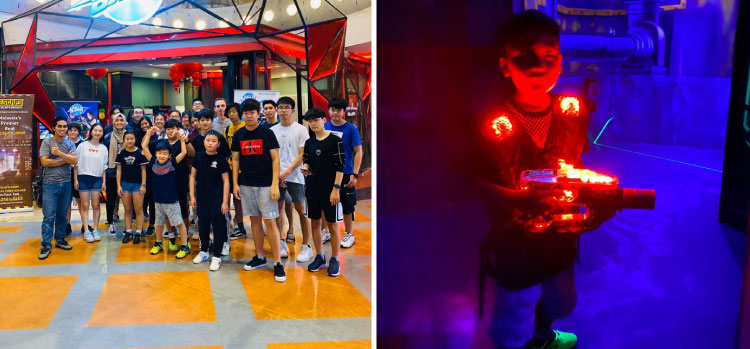 Weekly Wellbeing Program
As part of our weekly wellbeing program, on hump day Wednesday after prep homework in the evening, houseparents supervise those boarders who wish to practise, relax or play in the swimming pool. Our boarders are also able to use the swimming pool in the weekends.